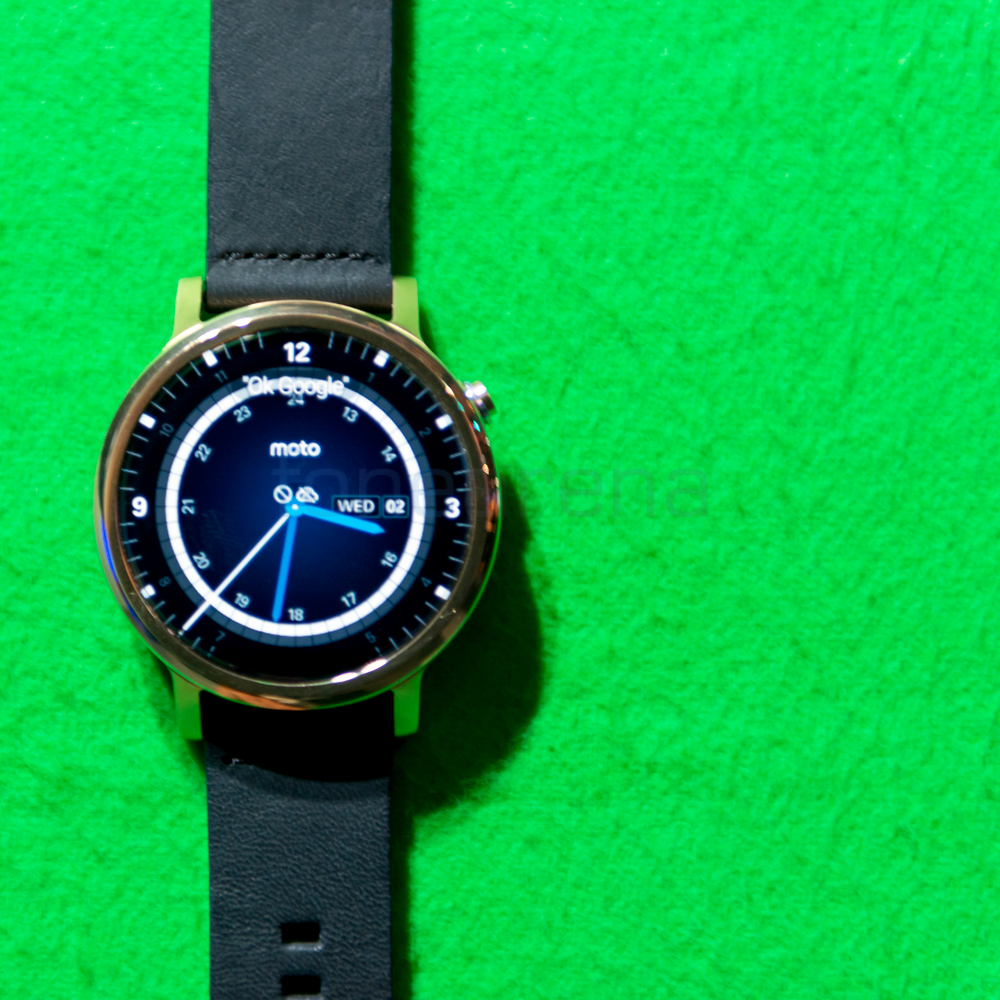 Motorola announced the Moto 360 and the Moto 360 Sport at an event here in Berlin. We managed to prepare a photo gallery of the Moto 360 for you and we have images of both the 46mm as well as the 42mm version.
The new Moto 360s pack 1.2GHz dual core processors with 512MB RAM and 4GB of internal storage.
Here are the photos of the 46mm version with a leather strap.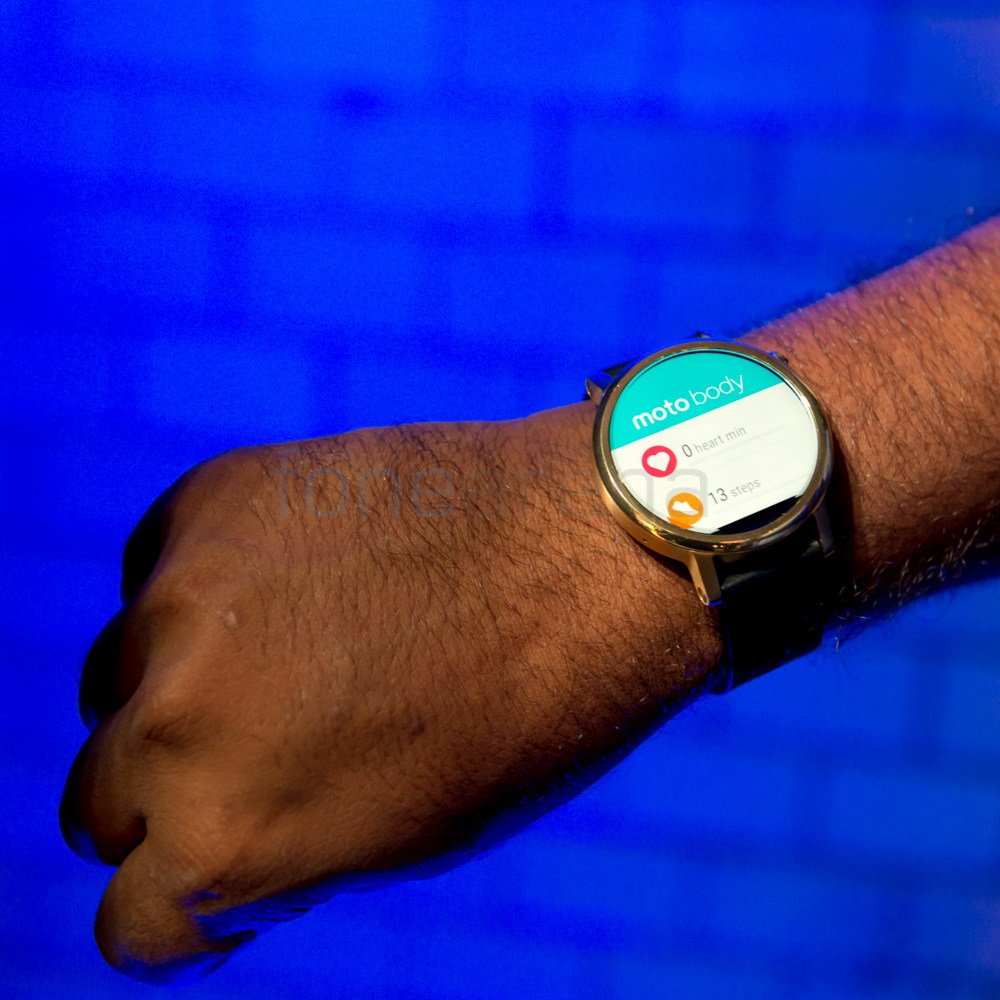 The 46mm version has a larger 400mAH battery and it runs on Android Wear version 5.1.1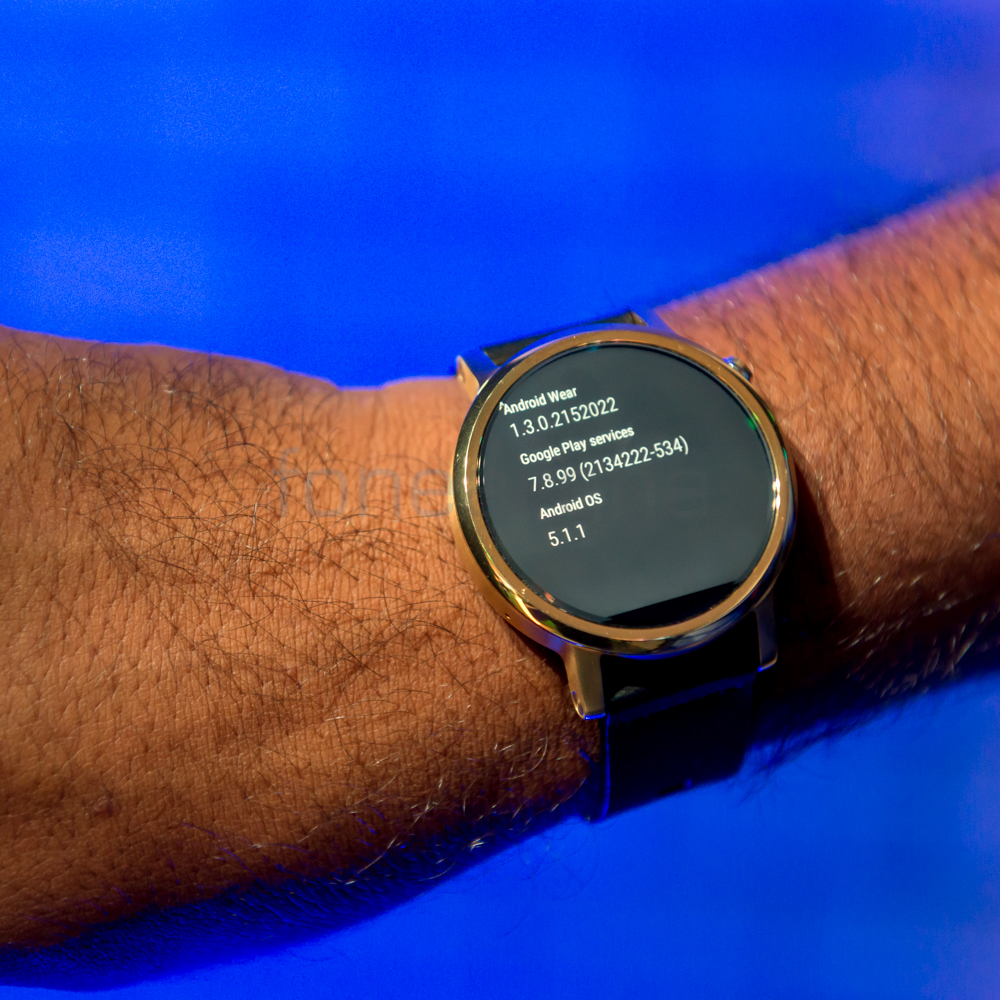 These are two 42mm Moto 360s with different strap and the 42mm Moto 360s are powered by 300mAH batteries. One is a strap for ladies that is made of leather and the other is a gents metal strap.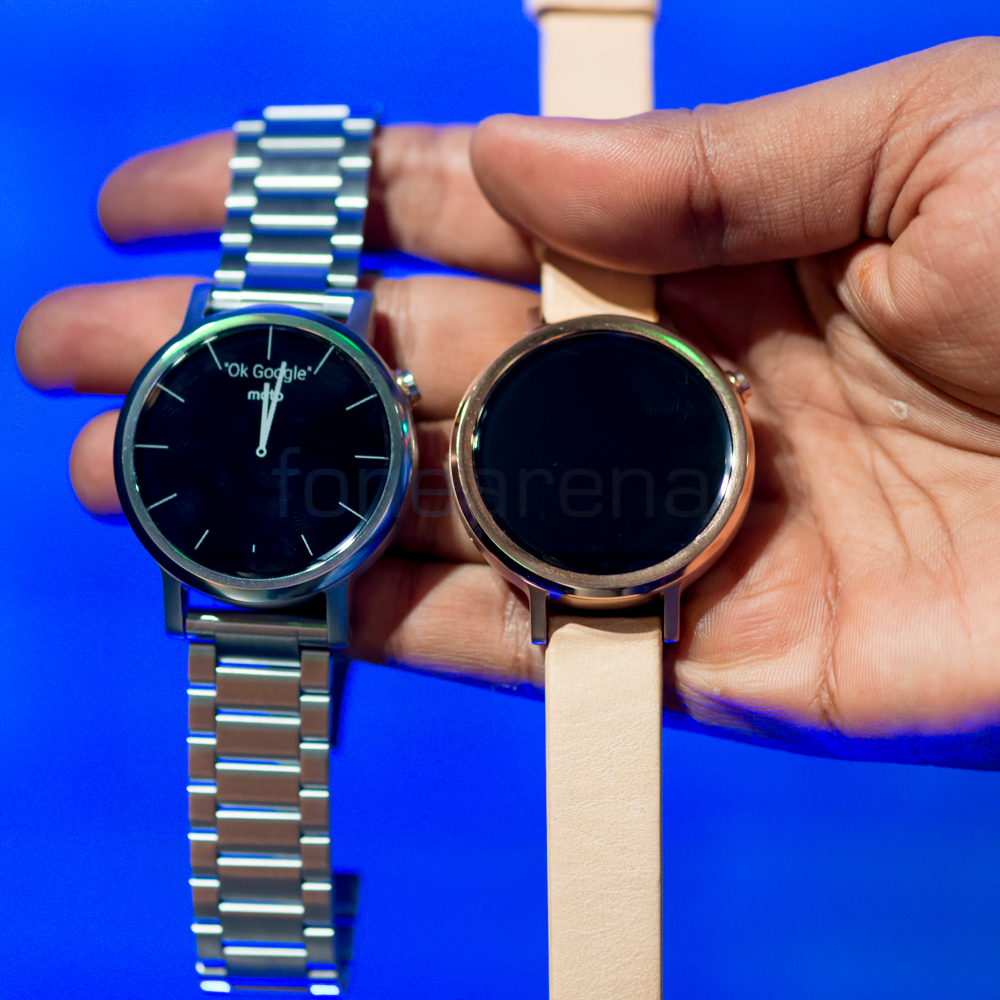 The metal strap has a dual clasp mechanism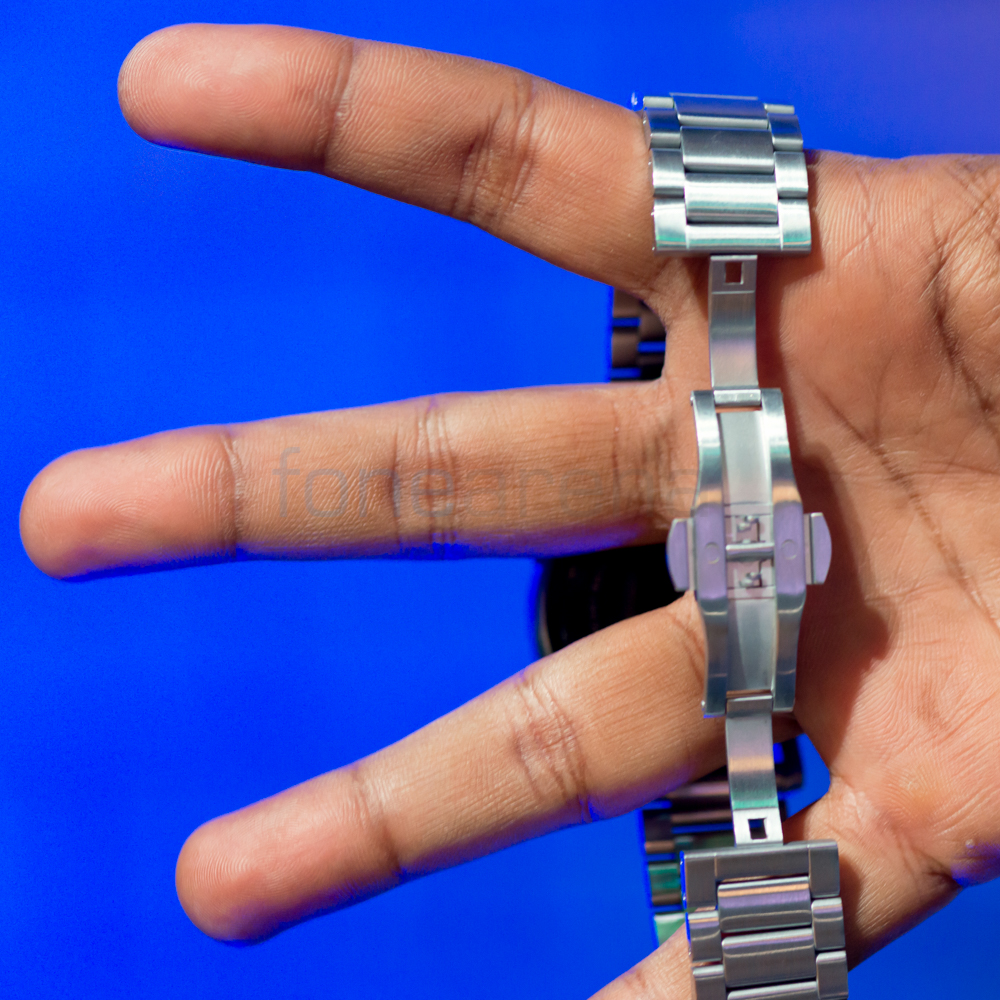 Here is the size comparison with an analogue 48mm watch