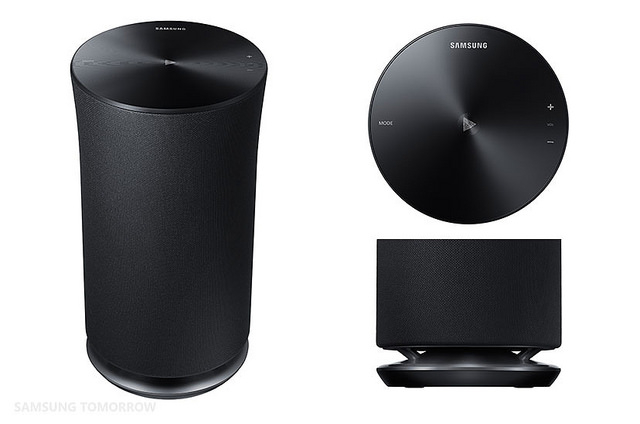 Samsung has announced three new additions to the Wireless Audio 360 speaker range namely the R1, R3 and R5. All three will be up for viewing or shall we say listening during IFA in Berlin which is scheduled to happen between 4th and 9th September next month.
All three speakers are omni-directional and feature  a new built-in tap and swipe UI. The primary difference between the three are the sizes. The R5 is the biggest while the R1 is the smallest and the R3 sits in between the two. Similarly, their acoustic experience also is ranked accordingly.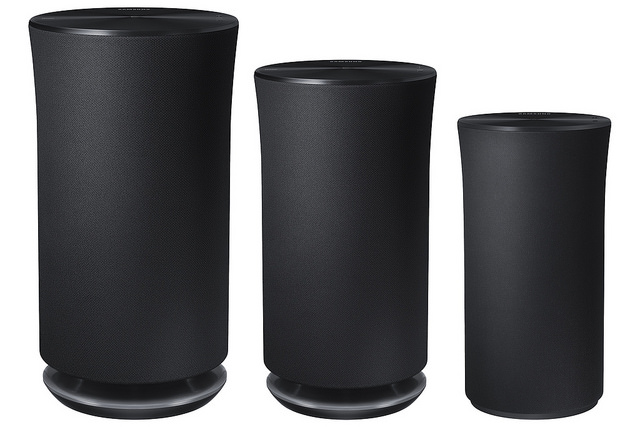 They also come with a new and improved Multiroom app that can be used on smartphones, tablets and even smartwatches. The app is compatible with both iOS and Android devices and allows users to seamlessly share music across devices that are connected over the same Wi-Fi network. The app is now supported on the Samsung Gear S smartwatch and allows consumers to easily adjust volume, control music playback and search between playlists and queues.
Samsung has also partnered with Qobuz to provide high quality music content to the users that will help get the best experience out of the speakers. The speakers will be available in Q4 2015 in USA and Europe with pricing from US$199-US$399.