Samsung is all set to launch the Gear S2 smartwatch at IFA next week but that is not stopping the company from showing off the upcoming smartwatch with round dial.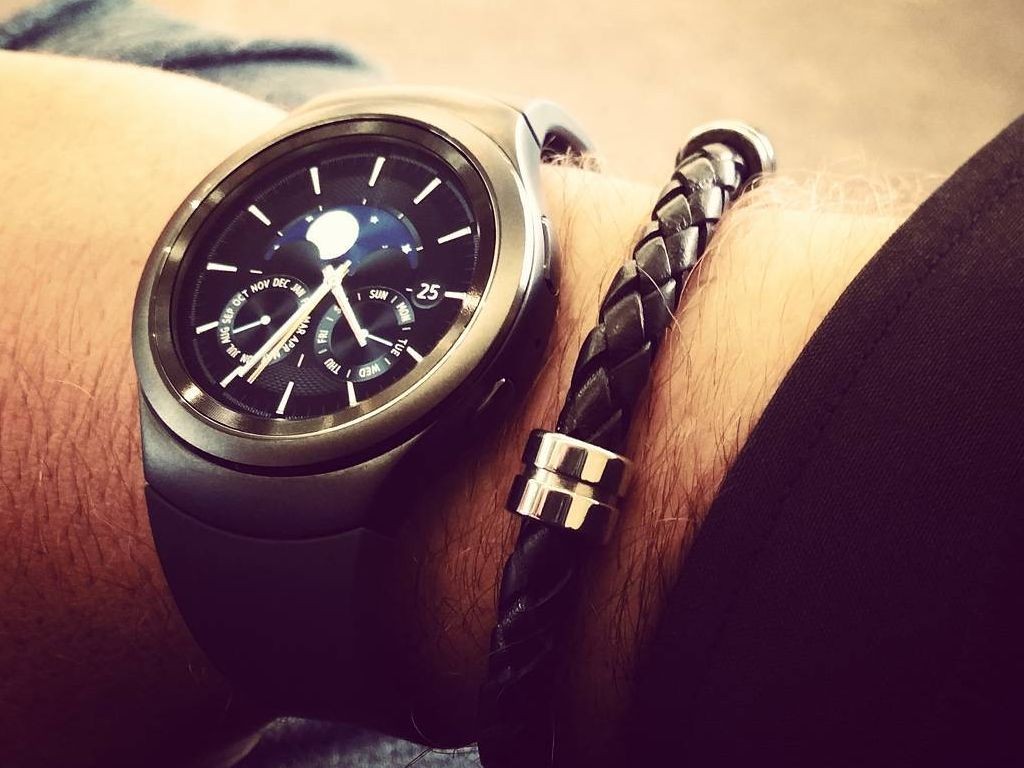 Dennis Miloseski, Vice President of Samsung Design America, has posted a photo of the Gear S2 on his Instagram account that offers a clear look of the smartwatch. The photo shows a watch face of a moon phase along with date and day dials. Miloseski also posted a comment below the photo that reads "Giving the new Samsung Gear S2 a test drive".
Previous leaks and reports have suggested that the Gear S2 will come with built-in SIM support for 3G and voice calling capabilities similar to the Gear S. The smartwatch comes with a rotating bezel that will be used for navigation. It is expected that the Gear S2 will run on Samsung's own OS Tizen and not Google's Android Wear. Samsung is set to announce the Gear S2 in Berlin on September 3 during IFA 2015.