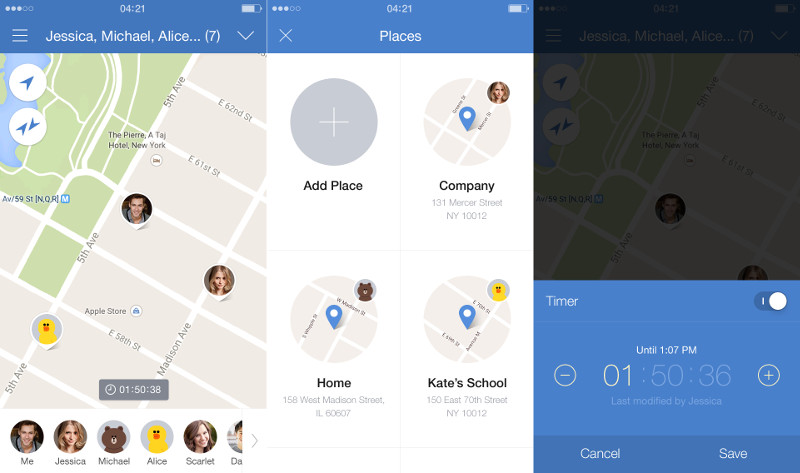 LINE Corporation has launched LINE HERE, a new app for Android and iPhone that lets you share your location with others in real time. You can also share your location with groups (location sharing rooms) and set how long locations are shared in any group (Between 1 to 24 hours).
httpv://www.youtube.com/watch?v=lZNQZSOnkAs
Features of LINE HERE

Find out exactly where your friends are in real time – You can see where all the members of a location sharing room are in real time.
Intelligent place notifications – Let you know exactly when any member arrives at or leaves a particular place.
Share your location safely with the timer – Use the timer to temporarily share your location with friends. Timers can be set from 1 to 24 hours.
Create and manage location sharing rooms whenever you want
Manage location sharing your way – Enable and disable location sharing whenever you like.
Invite friends from other social networks – You can invite friends from other social networks like LINE, Facebook Messenger, WhatsApp and WeChat.
Download LINE HERE (Free) – Android | iPhone