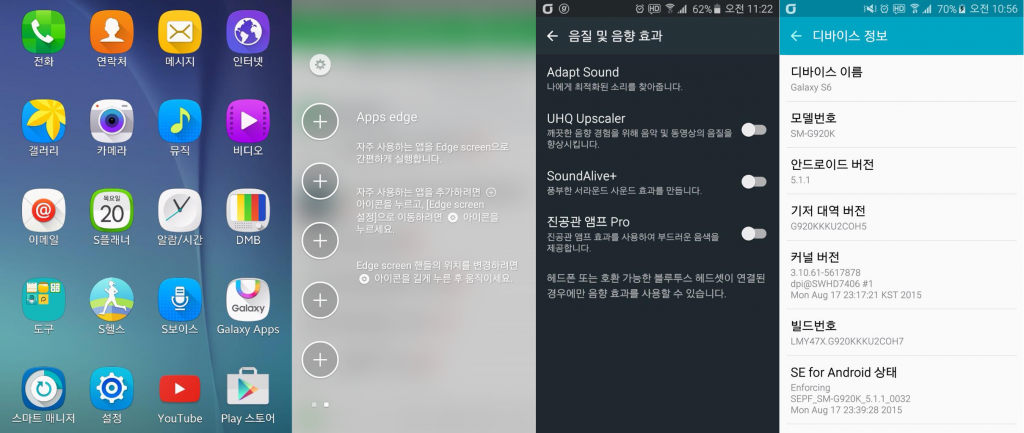 Samsung launched new features along with the Samsung Galaxy S6 edge+ and now a new firmware update for the Galaxy S6 and S6 Edge brings those features to them.
While the update to Android 5.1.1 Lollipop did bring RAW capture ability to the S6 and S6 Edge, it still didn't provide that option to the users in the default camera application. Instead, users had to use 3d party applications to capture RAW images. The S6 edge+ has the ability to capture RAW images using the native app but even after the update, the option seems to be missing from the S6 and S6 Edge. Perhaps Samsung will eventually roll it out. They have however added a new Live YouTube Broadcasting mode to the camera application.
The update also brings features such as Samsung Pay, Apps Edge, updated icons, improved UI, UHQ upscaler and Vacuum Tube Amp Pro audio enhancer. Samsung have also updated KNOX. The update has begun rolling out to devices in Korea at the moment and should make its way to devices around the globe shortly.