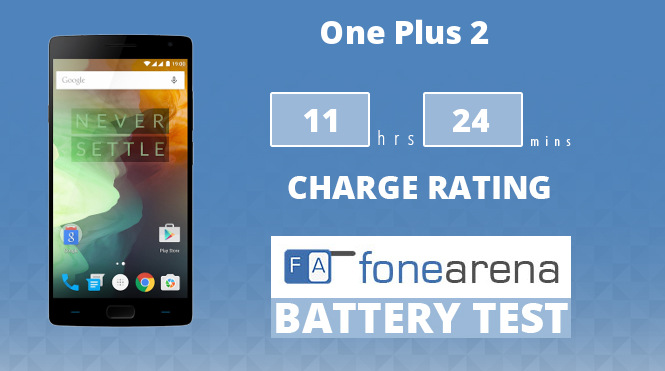 We reviewed the OnePlus 2 smartphone earlier this week, and here are the battery test results of the smartphone. The OnePlus 2 packs a 3,300 mAh built-in Li-Po battery, slightly bigger than the OnePlus One's 3,100 mAh battery. Even though it has the same 5.5-inch 1080p display seen in the OnePlus One, this has 1500:1 contrast ratio and has a powerful Snapdragon 810 SoC, which might affect the battery life. Check out the results.
Talk Time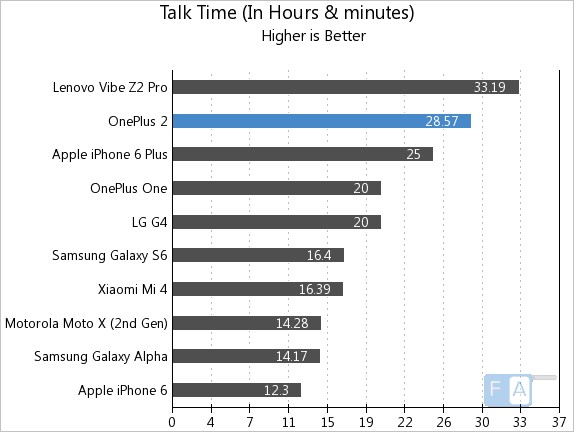 It lasted for 28 hours and 57 minutes in our talk time test, which is brilliant compared to other flagships such as iPhone 6 Plus, LG G4 and the Samsung Galaxy S6.
3G Browsing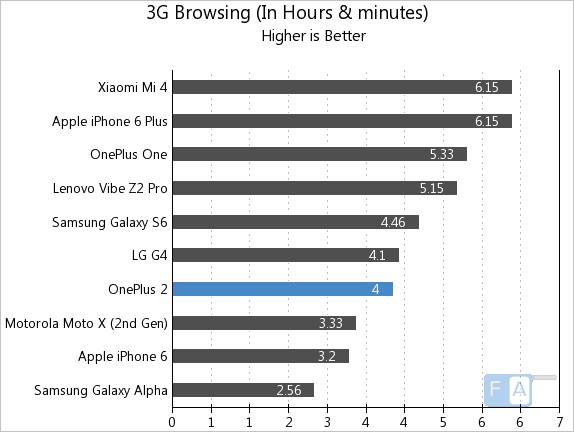 It lasted for 4 hours in the 3G browsing test, which is not the best.
WiFi Browsing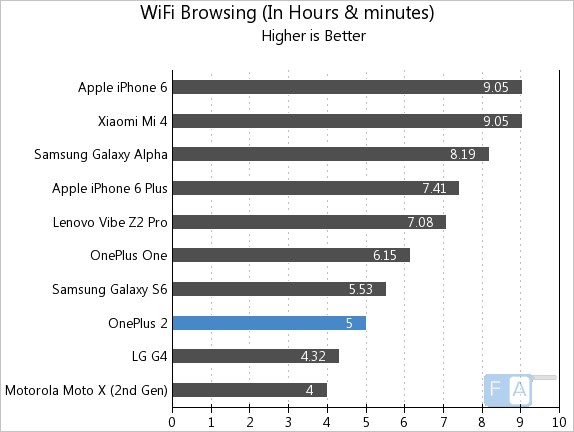 It lasted for 5 hours in the WiFi Browsing test, better than the LG G4, but it couldn't beat other competitors such as Galaxy S6, iPhone 6 and even the predecessor, OnePlus One.
Video Playback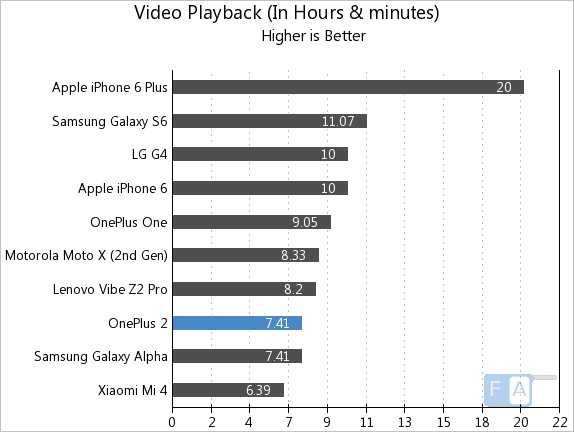 It lasted for 7 hours and 41 minutes in our Video Playback test, which again is not the best compared to other flagships.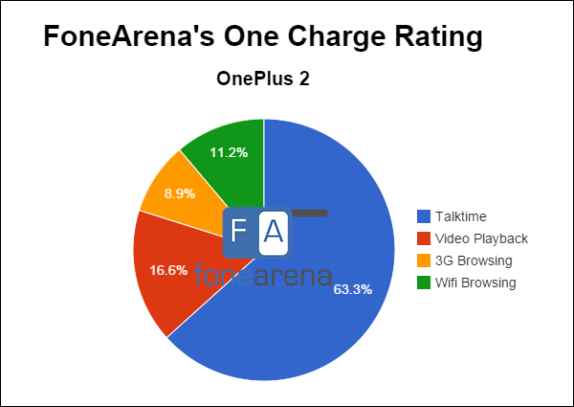 The OnePlus 2 achieved a One Charge rating of 11 hours and 24 minutes, mainly due to its brilliant talk time. Even though this rating is better than the OnePlus One's One Charge rating of 10 hours and 12 minutes, it doesn't last long in browsing and video playback tests due to its bright display. Check out our battery test procedure, to know more about our tests in detail.