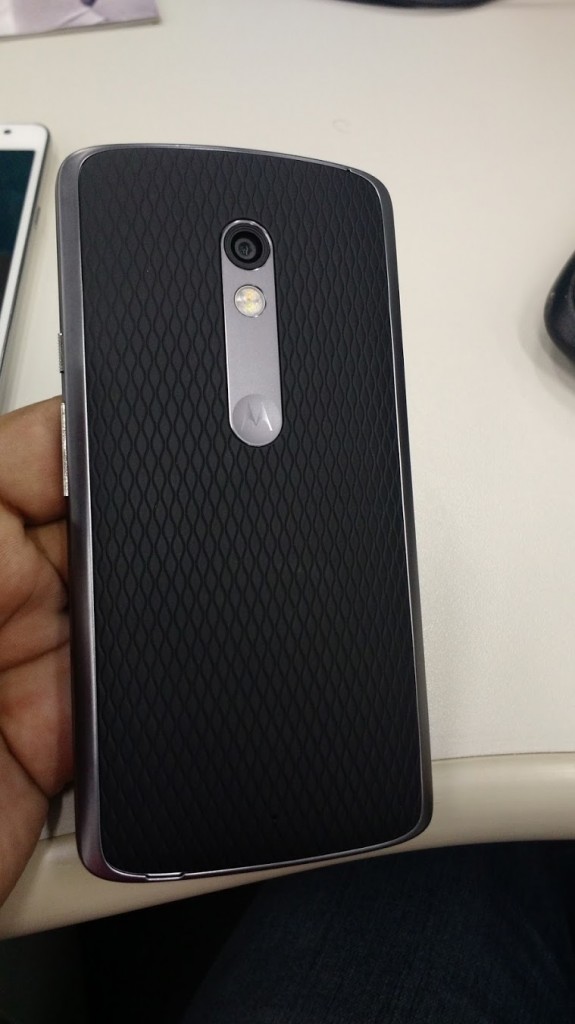 New photos of the upcoming 2015 editions of Motorola's Moto X and Moto G have surfaced again and reveals the new design language Motorola is following. Both phones have the new vertical metal strip at the back which houses the camera units.
The Moto X as can be seen in the first image seems to have a nice woven textured pattern at the back. You also have a bezel that runs along the sides of the phone and extends towards the back. The phone is rumoured to be called the Moto X Sport and that could be the reason for the slightly different design and the pattern on the back. The source states that the phone has received a big bump in the camera as well as battery capacity.
Another individual seems to have gotten his hands on the 2015 Moto G and has posted the images on Facebook. He says that the device has 2GB of RAM and is powered by a Snapdragon 410 processor. The software page shows that it runs on Android 5.1.1 Lollipop and has the model number XT1542.