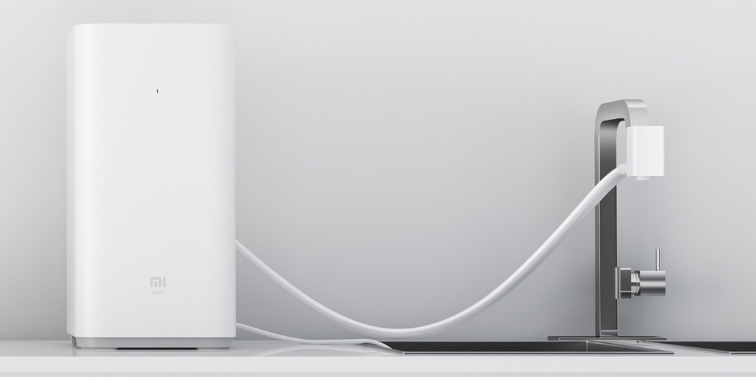 Xiaomi introduced Mi Air Purifier back in December last year, today the company has announced Mi Water Purifier. The compact water purifier measures just 205 × 260 × 410mm. It uses Reverse Osmosis (RO) to purify water and churns 400 gallons of water in 1 day. With a total dissolved solids (TDS) value of less than 100, it turns tap water to drinking water, said the company.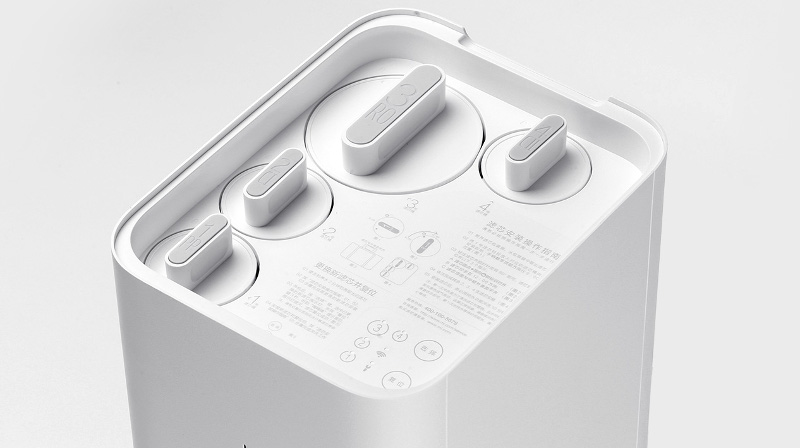 It has 4 filters – PP Cotton filter with 5 micron filter accuracy, activated coconut carbon filter to reduce discoloration, odor, chlorine taste and volatile organic compounds (VoCs), a RO membrane for 0.0001 micron filter accuracy and post-filter activated coconut carbon filter to improve the taste of water. It offers 1.0L/min water flow and 1:1 high water production rate.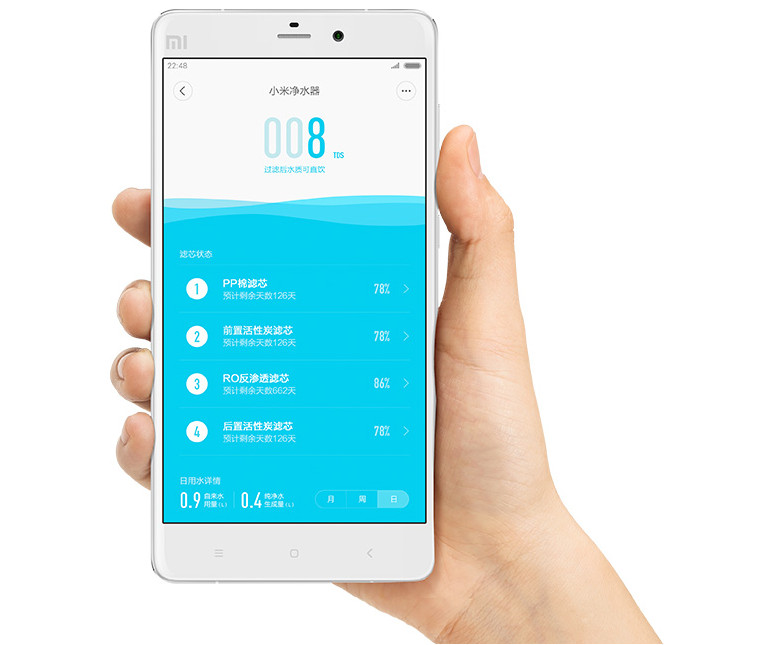 It has built-in WiFi support and lets you check real-time water quality using Android or iOS app and also reminds you when a filter needs to be replaced. You can also purchase these filters easily using the app.
The Xiaomi Mi Water Purifier is priced at 1299 Yuan ( US$ 209 / 13280 approx.) and goes on sale in China from July 28.