Google Docs, Slides and Sheets apps have received an update that focuses on improved editing features. With the latest tweak, users will be able to edit documents, spreadsheets, and presentations more easily.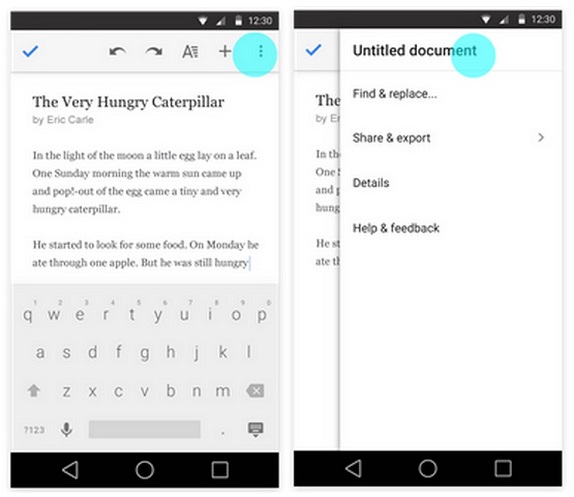 You can now see a text-entry field for adding a title to a file in the overflow menu in the top right corner of each app on Docs, Slides and Sheets making renaming files faster and simpler. Slides app now lets you change the layout of an existing slide to one of several predefined layouts, allowing them to update presentations on mobile more effectively. Finally, the app gets the ability to reply to comments when working in Office Compatibility Mode in the Docs app. Suggestions and comments now appear in the Comments panel in the order they were made—rather than as all comments first and all suggestions second.
Docs, Sheets and Slides had received UI redesigns in February this year along with other improvements. Docs also received full screen reading view.
Play Link –  Slides, Sheets, Docs