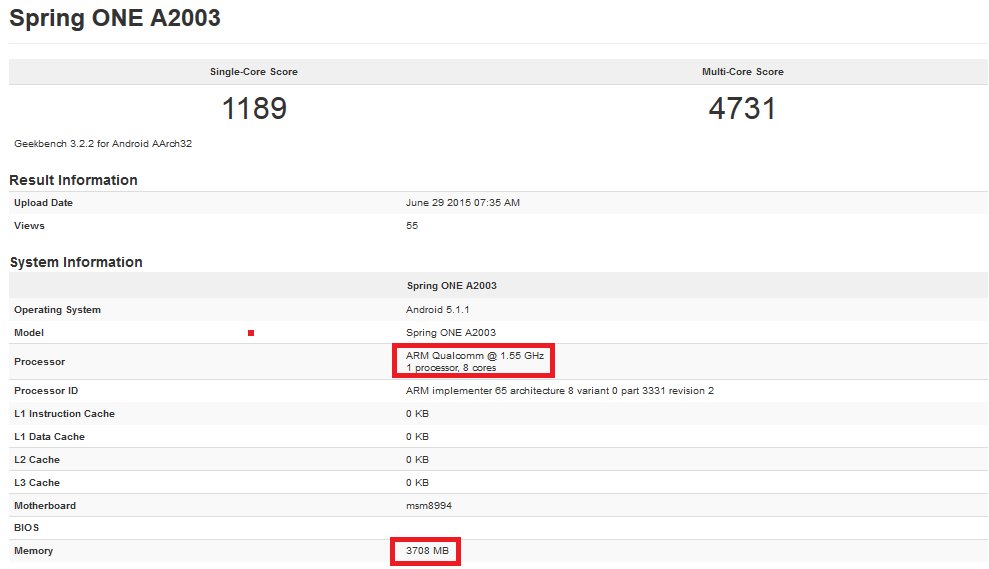 OnePlus One's successor the OnePlus 2 is getting quite a lot of hype these days both from the company officially as well as from leaks. Latest news suggests that the handset will be available in 3 variants including one version with 4GB RAM.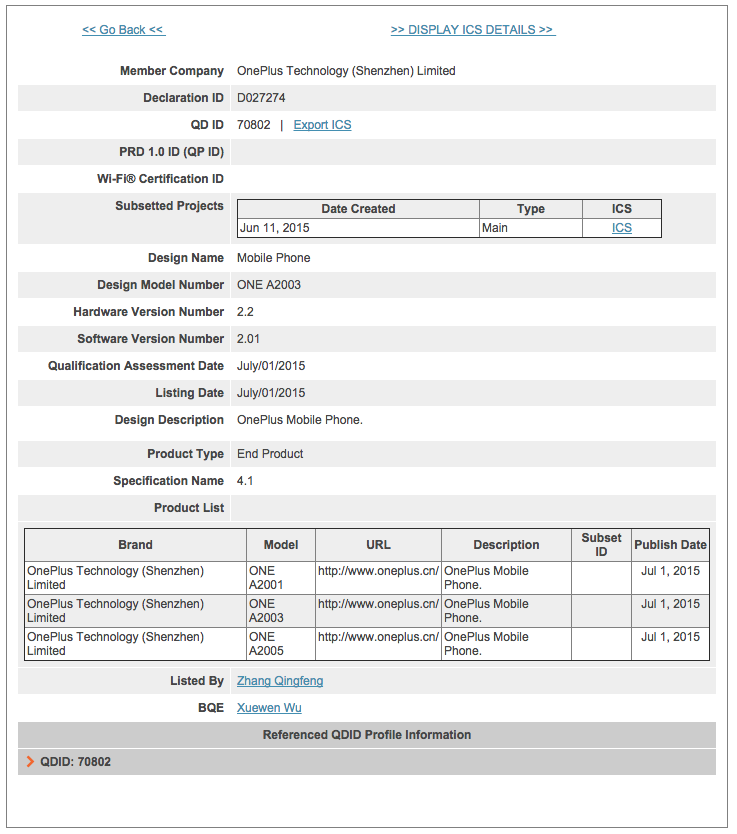 The three models in question namely the A2001, A2003 and A2005 have been spotted over at Bluetooth SIG. We aren't sure what is the difference between the three models. Perhaps they will have 16, 64 and 128GB capacities respectively.
Back in May, we saw the A2001 model getting benchmarked but now we have a benchmark for the A2003 model as well and it is shown to pack 4GB of RAM. The processor seems to be the same Snapdragon 810 clocked in at 1.5 GHz just as the one on the A2001.
Chances are that the A2005 model will also get 4GB of RAM and that the A2005 will be the highest end model of the trio. If the differentiating factor between the models is indeed the storage capacity, then we could also expect them to come with slightly different designs or different case materials just like the OnePlus One. The OnePlus 2 is set for an announcement at the end of the month on July 27th.