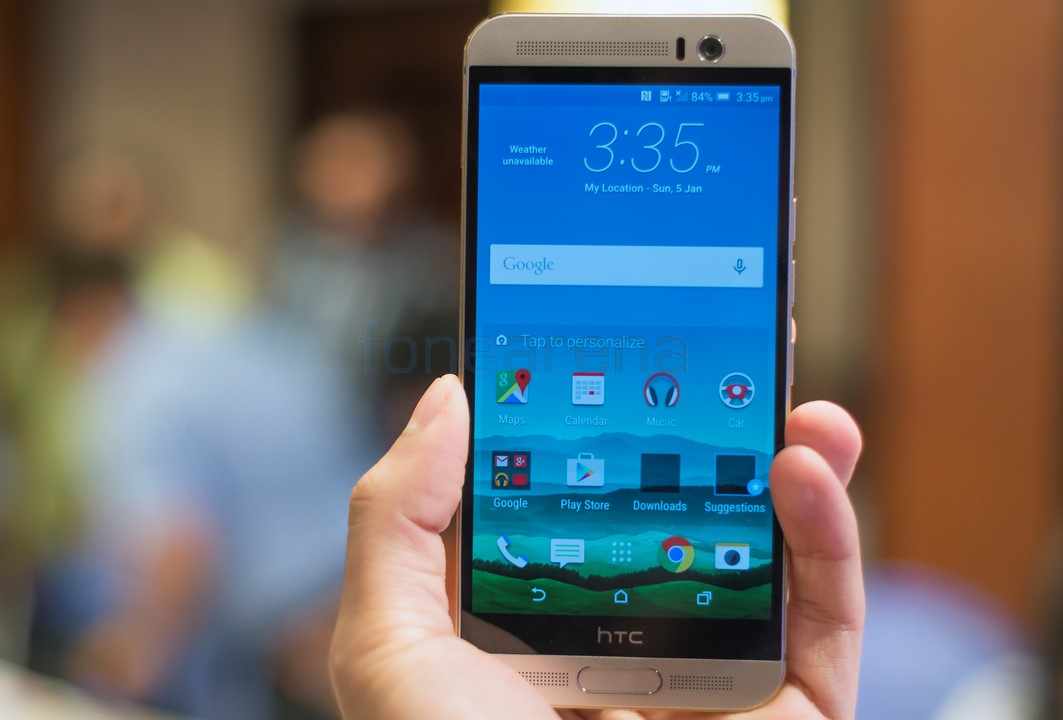 Despite HTC stating that they don't have any plans to introduce the One M9+ and E9+ in USA, the two handsets are now available for purchase on Amazon.
The HTC M9+ is a beefed up version of the HTC One M9 which has a larger 5.2″ 1440p panel, a fingerprint sensor and a depth sensing camera at the back. However it replaces the Snapdragon 810 processor of the M9 with a Mediatek MT6795T processor. The One E9+ is a larger device that can be considered a phablet. The successor to the One E8 has a 5.5″ 1440p display however lacks the fingerprint sensor and the depth sensing camera. It is also made of plastic compared to the M9+ which has a metal build.
The One M9+ is available in both Gunmetal Grey and Silver Gold variants while the One E9+ is available in Rose White and Grey variants. The One M9+ costs US$ 799 while the One E9+ costs US$ 499 for the Rose White and US$ 487 for the Grey variants. Since both the devices haven't been officially released in USA, they won't have warranty however both the devices are unlocked. Both the smartphones run Android Lollipop 5.0 out of the box with HTC Sense UI on top. If you are planning to buy one of the handsets, do be wary that the phone will work only on AT&T and T-Mobile 3G networks. There is no support for 3G networks of Verizon and Sprint. They also lack support for US band 4G LTE.