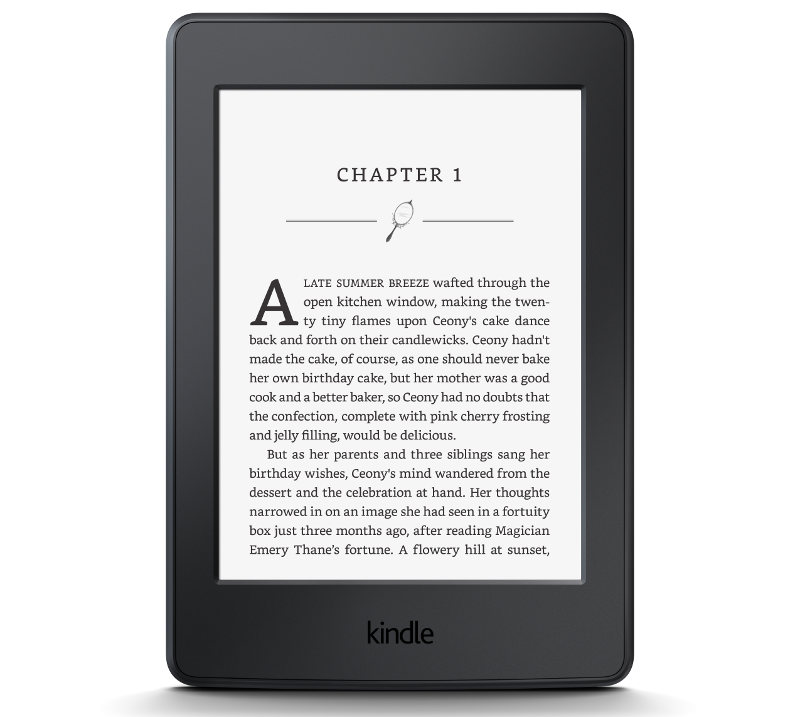 Amazon has launched New Kindle Paperwhite e-reader with a 6-inch screen at 300 PPI pixel density, similar to the Kindle Voyage. The 2nd generation Kindle Paperwhite has a 6-inch 212 ppi screen. It also has new Kindle font Bookerly, an exclusive font designed from the ground up for reading on digital screens and all-new typesetting engine that lays out words just as the author intended, which dynamically adjusts the layout as the reader changes the text size.
It has the same built-in adjustable light for reading in dark and has same dimensions as the previous generation Paperwhite. It has WiFi 802.11 b/g/n support and promises battery life of up to 6 weeks (wireless off). It is also available in 3G version with all these features in addition to built-in 3G and EDGE/GPRS support.
The new Kindle Paperwhite is priced at Rs. 10,999 for the WiFi version and the Wi-Fi+3G version costs Rs. 13,999. It is now available for pre-order on Amazon.in and will start shipping on June 30th, 2015. It will also be available in over 500 retail outlets across India.