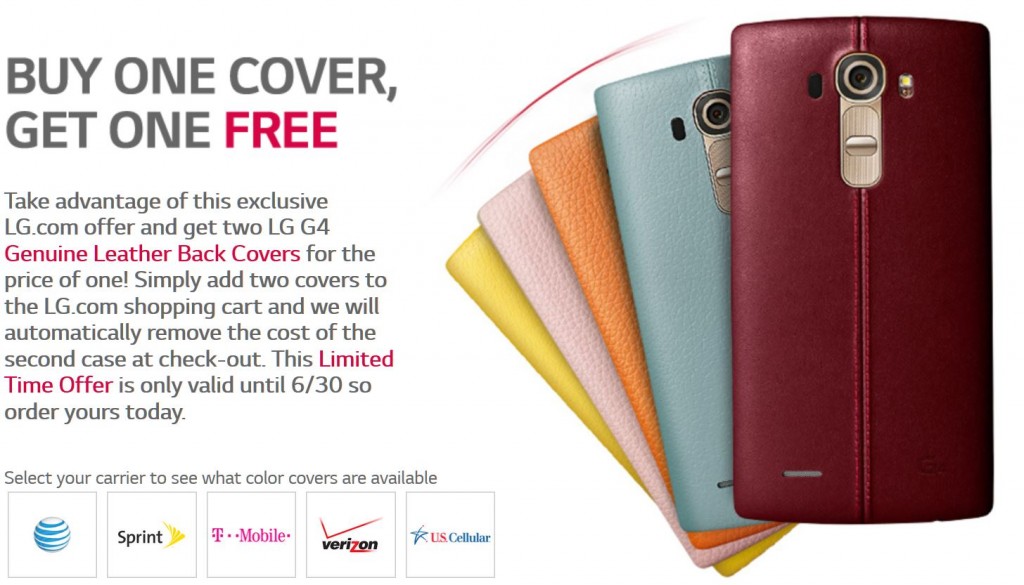 LG's flagship, the G4 is now available across all major carriers in the US – Sprint, AT&T, Verizon, T-Mobile and US Cellular. They have now made the leather back covers available for pre-order for customers online and they have an interesting offer as well.
Customers who add two covers to their cart will be able to get the second one free of cost. Or you can say that you're getting each cover at half the price. Each cover will cost US$ 69.99 and the offer is valid only for customers pre-ordering it through LG's online store. The covers are available in various different colours including red, orange, yellow, pink and greenish-blue.
The back covers are made of genuine leather and also have a real stitch that goes from the top to the bottom along the center of the phone. The offer is valid only till June 30th so if you have a G4 or are planning to get one and need a leather cover for it, then this seems like a really good offer that you should make use of.