Apple announced iOS 9 at the WWDC yesterday with a bunch of new features and improvements. The new OS is getting an update with the addition of public transit directions.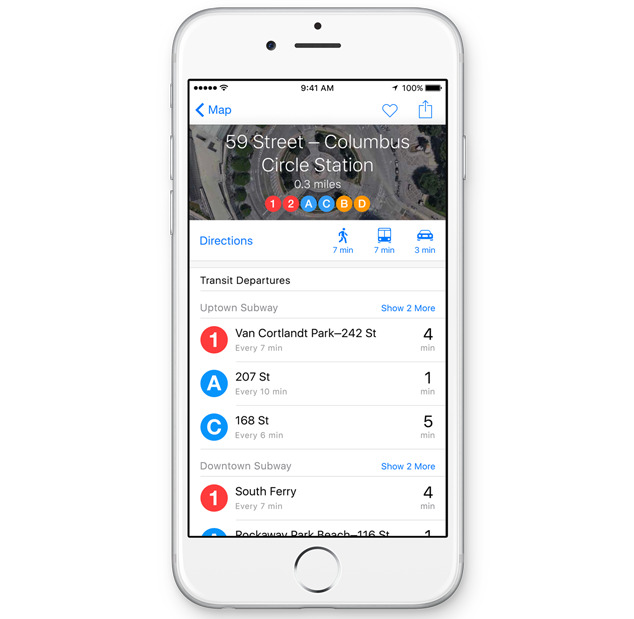 Apple Maps will now support transit directions and full-featured transit maps in a number of cities like San Francisco, New York, Los Angeles, Toronto, London, Paris, and over 300 locations in China. The app supports directions for buses, subways, ferries and also step-by-step directions with walking routes and estimated timings. It also features multi-modal routing, allowing users to combine forms of transportation.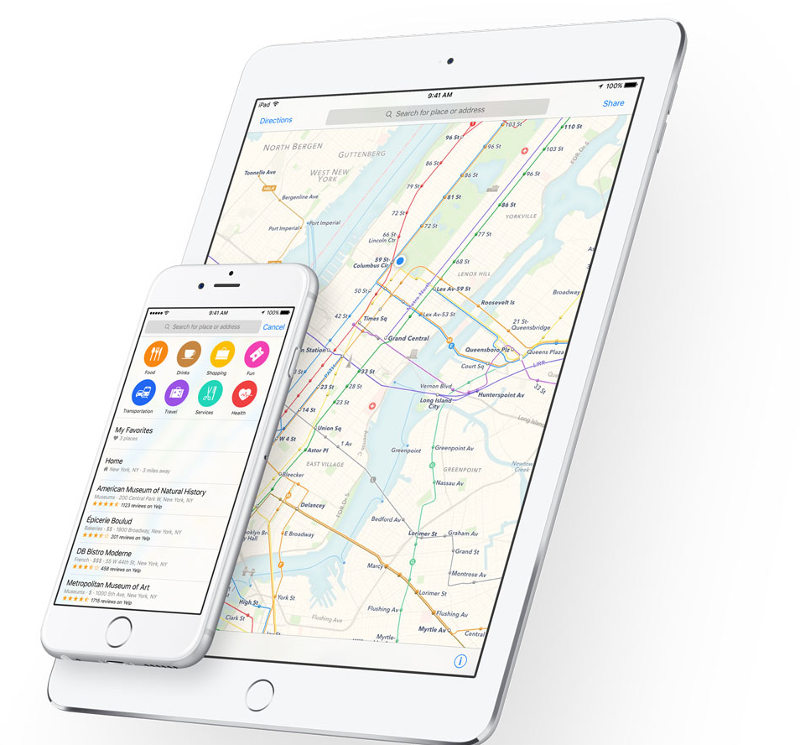 Maps is also getting more local with the ability to search for businesses near a specific location. Search results include a wealth of details, including photos, directions, and even an icon indicating whether a particular store supports Apple Pay. Siri is also compatible with transit in Maps. Apple has been upping its game with Maps owing to its biggest competitor Google Maps. The company recently acquired GPS technology firm Coherent Navigation.
The new updated Maps will be available with iOS 9 release.