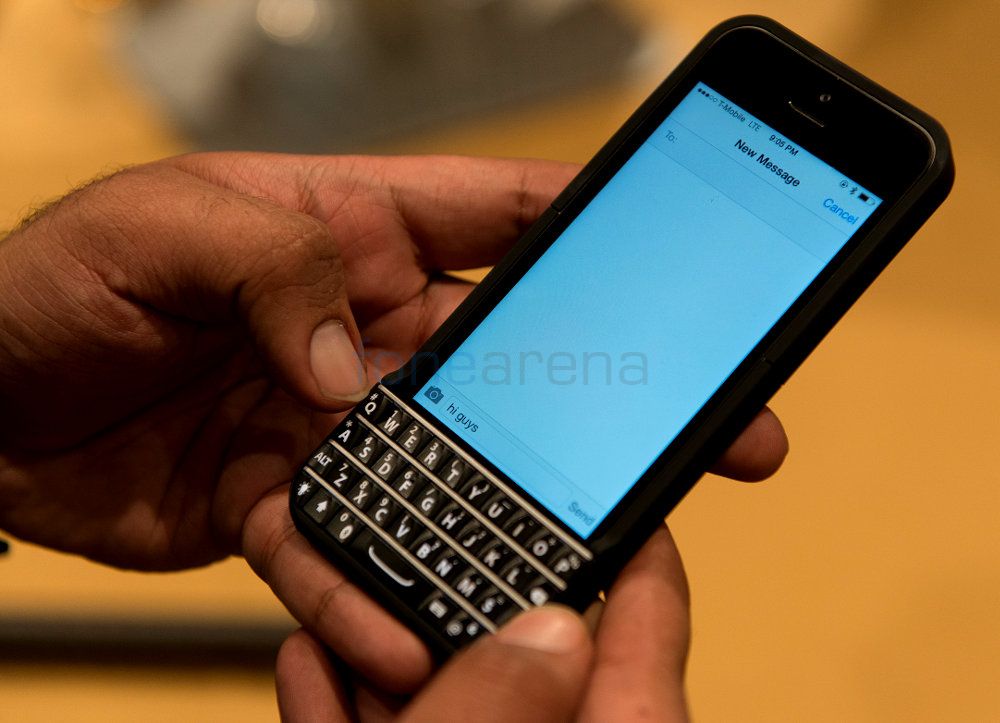 BlackBerry on Monday issued a press release announcing that the company has reached to an agreement with Typo over its keyboard patent infringement case.
The Canadian firm had filed a lawsuit against Typo's snap-on physical keyboard accessory for the iPhone. The case was filed in the United States District Court for the Northern District of California accusing Typo for infringing design patents 7,629,964, 8,162,552, and D685,775.
Now as a part of the settlement, according to the press release issued by BlackBerry on June 1, Typo has agreed to "permanently discontinue selling anywhere in the world keyboards for smartphones and mobile devices with a screen size of less than 7.9 inches", although it may still continue to sell keyboards for devices with a screen size of 7.9 inches or larger, noted release. Other terms of the settlement have not been disclosed.
Typo was founded by CEO Laurence Hallier and television personality Ryan Seacrest. The snap-on keyboard accessory for the iPhone itself was invented by designer Ryan Hyde, Typo's chief technology officer, in January of 2014.