Microsoft has officially launched its Office Lens app for Android. The document scanning app was available in preview but has now landed in Google Play Store.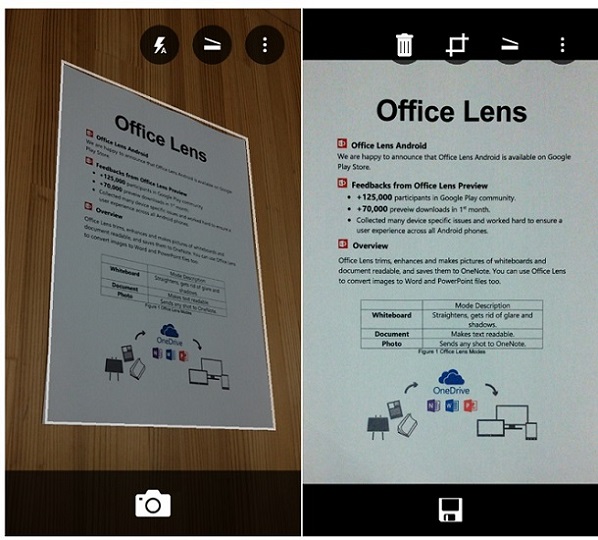 Office Lens allows users to convert photos of paper documents into Jpeg, Word, PowerPoint and PDF files. It lets users take photos of receipts, business cards, whiteboards, sticky notes and save them to OneNote app. Microsoft said more than 130,000 Google+ community previewers tried the app out in preview. These beta testers represented 270 makes of phones and just under 2,600 models.
httpv://www.youtube.com/watch?v=qbobZ43II38
The Office Lens app that was launched for Windows Phone last year can also capture business cards and generate contacts you can add to the phone. The captured photos can be cropped, rotated, resized and enhanced before sending to OneNote or OneDrive. It also enables users to search for key words in the images via optical character recognition.
Play Store –  Office Lens