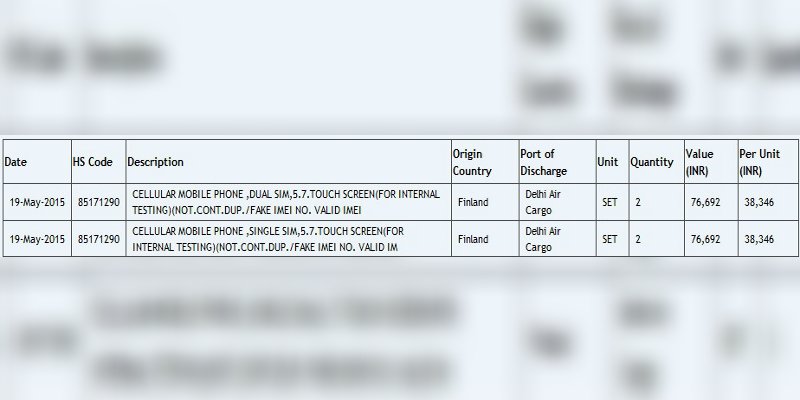 Back in April, we informed you that Microsoft was readying the Lumia 840 to replace the Lumia 830. Now, a new import listing at Zauba shows two devices being imported into India from Finalnd for testing and it might very well be the Lumia 840 or perhaps the Lumia 840 XL.
The listing shows a total of 4 devices being imported into India. There are 2 units of each variant – one being a dual SIM and the other is a single SIM variant. It is likely that only one unit will be launched and only for testing purposes both variants have been imported.
Since the listing does show that the size of the devices' screens are 5.7″, this could very well be the Lumia 840 XL instead of the regular 840 as it is a phablet rather than a regular sized smartphone. Either way we aren't completely sure about which one it is but we will let you know more as soon as we get additional information.
Apart from the screen size and battery capacity, the 840 XL is expected to carry similar specifications as that of the 840. The 840/840 XL is rumoured to have a 13-14 Megapixel Pureview camera, 5 Megapixel front facing camera and will ship with Windows 8.1 GDR2 out of the box.