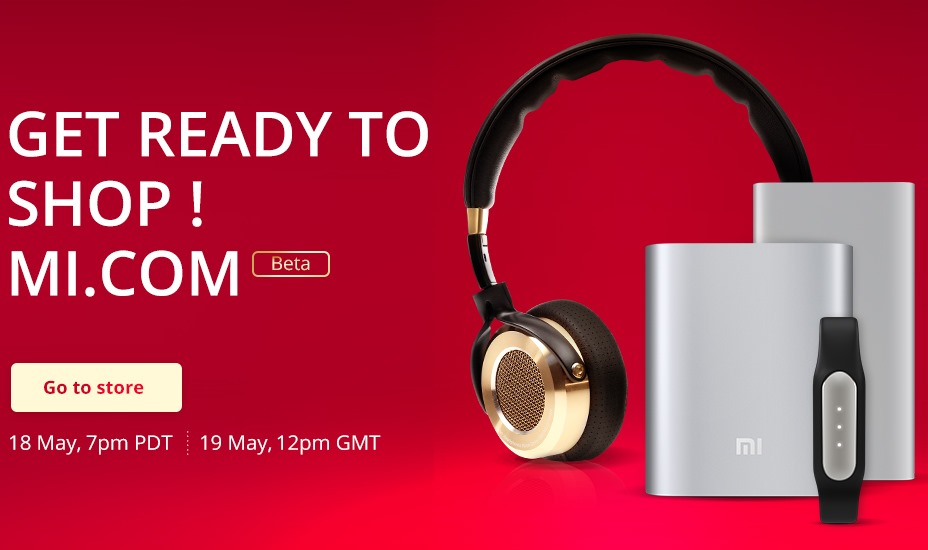 Xiaomi is holding a beta test flash sale in France, Germany, US and UK starting May 18.
The company won't be selling smartphones in this beta sale but their star accessories like the 5000mAh and 10400mAh Mi power banks, Mi Band and Mi Headphones will be up for purchase.
The sale will commence on Xiaomi's official Mi.com global portal on May 18, 7pm EDT and May 19, 12pm GMT, notes company on Mi.com. The popular 5000mAh and 10400mAh Mi Power Banks are priced at $9.99 and $13.99 respectively, Mi Band at $14.99, Mi Headphones at $79.99.
To note here, these are not the final price of the products. There will be additional taxes according to your area and these will get shipped directly from China. All the charges will be calculated before the checkout and final payment. Most importantly you will need a need a Xiaomi account to take part in this sale. You can sign up for a Mi account here and will need to log in early before the sale starts.
While the company didn't mention the number units for each Mi accessory, it noted on its Facebook page that the quantity will be "very limited."