The Motorola Milestone is the Quad band GSM / Dual Band 3G version of the popular Moto Droid which witnessed record sales in USA. It was even named Time magazine gadget of the year for 2009.  Here we have some exclusive photos/pictures of the Motorola Milestone for your viewing pleasure.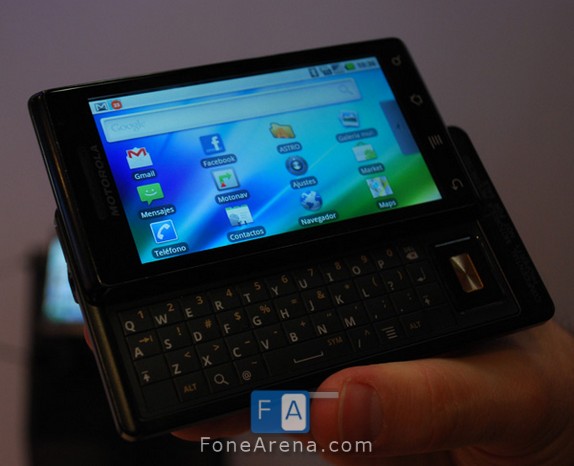 The phone is going to be launched in India very soon and Motorola is attempting to come back with a bang !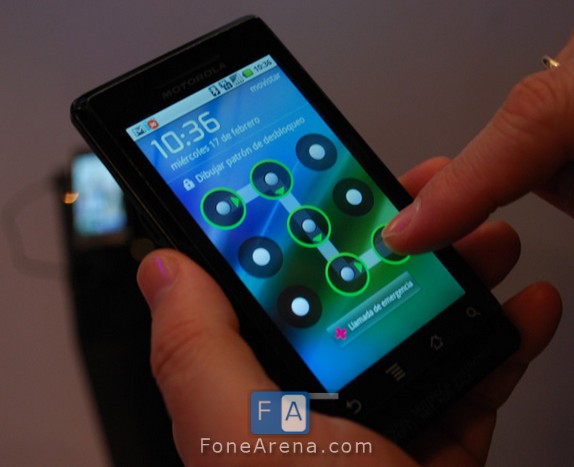 The phone has a 480×854 pixel – 3.7 inch display with a 16:9 aspect ratio .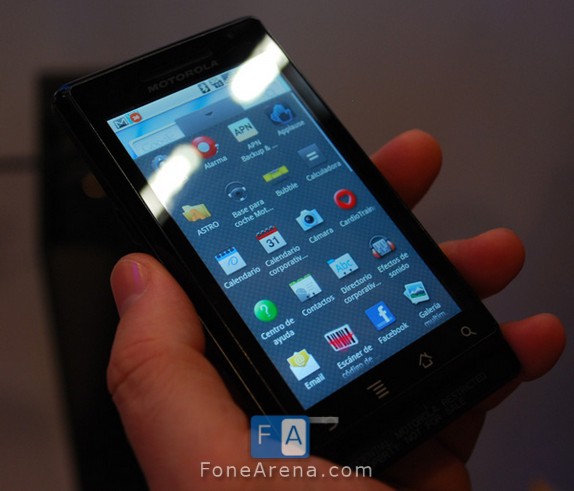 The display is a capacitive touchscreen  and has gesture recognition.In addition to the touchscreen the phone has a full QWERTY slide out keyboard.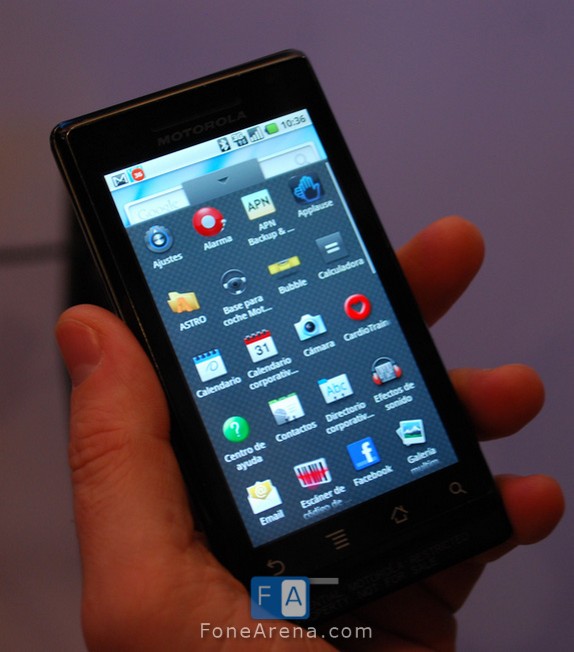 The phone uses a 550MHz CPU runs on Android 2.0 but the update to 2.1 is being rolled out currently.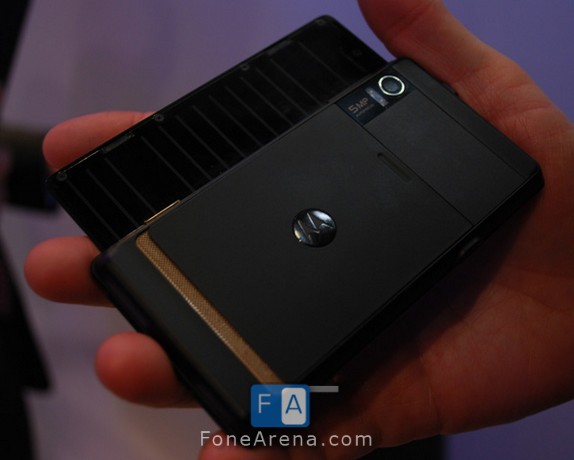 The phone sports a 5MP camera with Dual LED flash. Video recording is possible at 720×480 pixels (DVD quality). It has a 3.5 mm audio jack and plays a variety of audio and video formats.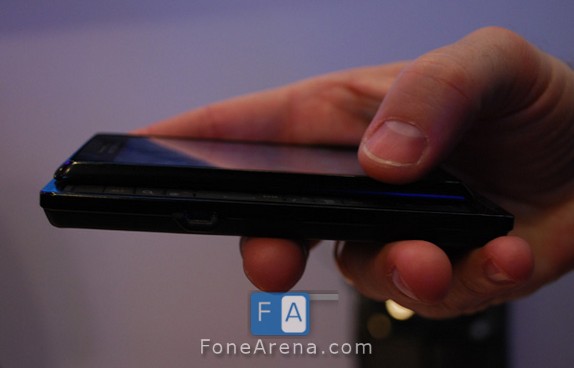 The Milestone is 13.7 mm thick and weighs 165 grams. It should cost you Rs.30000 approx in India !
A Comparision between Nexus One, iPhone 3GS and Moto Droid