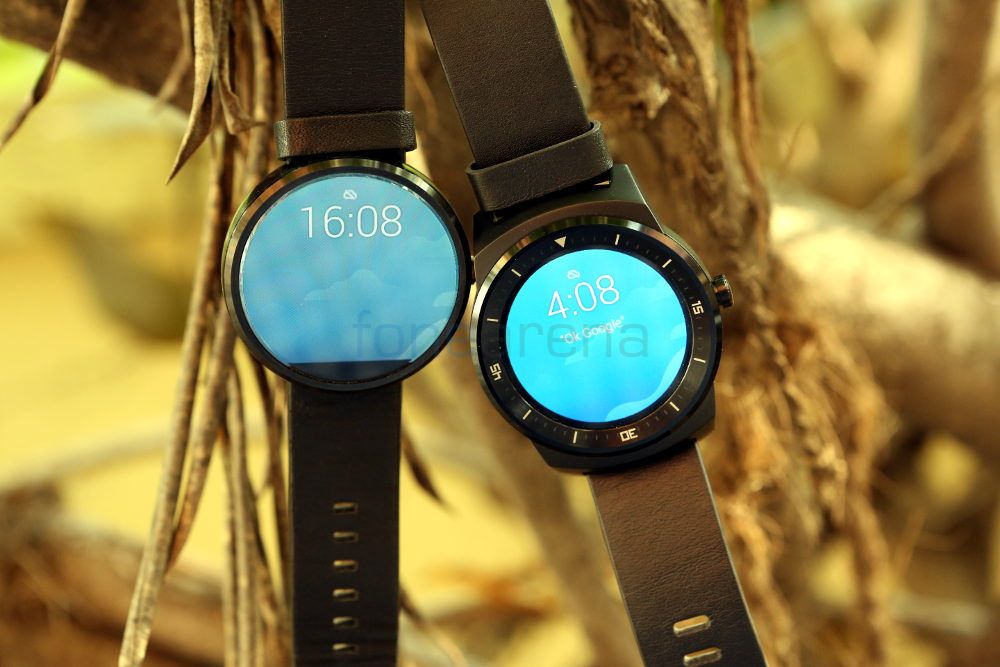 Google on Monday announced its 'more helpful' Android Wear update that will bring Wi-Fi support, always-on apps, gesture controls and more to your smartwatch.
One major thing that Google has improved upon is how your smartwatch interacts with you. Just like the always-on screen, the new similar functionality to apps makes them stay visible as long as you need them, instead of disappearing when you drop your arm. There is a new low-power mode for the screen which keeps the apps on display in black and white for minimal battery consumption, so you don't require a gesture to turn the screen on. The search giant says that the always-on apps functionality will first make it to Google Maps and Google Keep, and will allow any third-party app developers to make use of it for their apps.
About the Wi-Fi support, we heard about it in the past and now it's official. Google says that the Android Wear now supports watches with built-in Wi-Fi. "As long as your watch is connected to a Wi-Fi network, and your phone has a data connection (wherever it is), you'll be able to get notifications, send messages, and use all your favorite apps," notes Google blog post.

Android Wear has also added the ability to hand-draw emojis on your smartwatch screen, and gesture controls such as flick of the wrist to scroll through a feed.
As soon as Google announced the new update for Android Wear, Sony and Motorola announced the new features that their SmartWatch 3 and Moto 360 are going to get with this update.
Sony says that the SmartWatch 3 will now utilize the Wi-Fi support for Android Wear, and the gestures support. Along with staying connected to the internet, users will now be able to scroll through cards and apps on SmartWatch 3 with a simple flick of the wrist.
An all new launcher for opening your favorite apps and getting in touch with friends quicker and easier
 Always-on apps that will display info and notifications, even with the screen backlight off. Smartwatch 3′s display shines brighter than the rest, particularly in sunlight  – so useful stuff is easily visible anywhere for longer, without burning too much power
Much like your Android smartphone, the new Android Wear update will bring pop up notifications (even when you're looking at something else), meaning you'll never miss anything important
New adjustable font sizes… will let you can see more or less of the text on-screen
Easier emojis, by drawing them directly on SmartWatch 3's display. You'll be able to simply draw a smiley, symbol or pic with your finger and Android Wear will send back a corresponding emoji. It'll also work if you're pinging someone on their watch, phone, or laptop
Motorola on the other hand says that the Moto 360 will also utilize the new features and will ship an update in the next few weeks.
Flick It
With a flick of the wrist, scroll between cards of useful info, check out new notifications or go back to the previous one without ever touching the screen.

Turn Quick Drawings into Emojis
Admit it, life is more fun with emojis. Now you can simply draw something – a burger, a clock with time, a smiley face – and Moto 360 will transform it into an emoji to send to your friends and family.

Always-on Screen, Always-on Apps
Now you can continuously view apps while optimizing battery life.