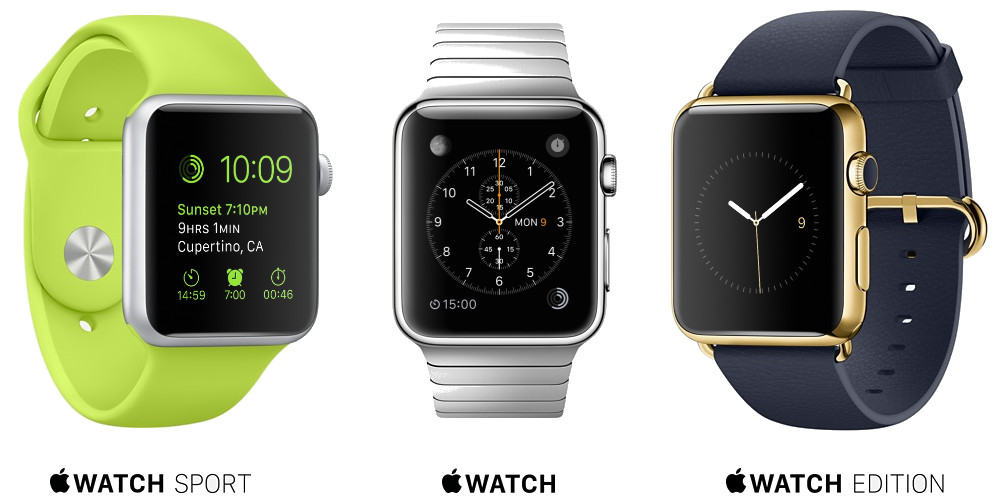 Apple announced their first smartwatch at the tail end of last year but until a week ago, we had no information on price or availability of the new smartwatch. One of the EU's leading retailers feels that the high price commanded by the Apple Watch – the base model starts at $349 and the most expensive costs over $10,000 – could result in Apple's newest technology venture becoming a flop.
Speaking in London, Sebastian James, Chief Executive Officer of Dixons Carphone, said he is skeptical of the potential success of Apple's latest gadget. Mr James believes that by selling a premium luxury smartwatch, such as the expensive Apple Watch Edition, the company is entering a different market entirely which contains the likes of Bvlgari, Rolex, TAG Heur and Hublot amongst others.
Mr James' viewpoint comes from the fact that whilst traditional timepieces increase in value, Apple's product range is refreshed on a yearly cycle. As a result, whilst watches from the likes of Breitling and Rolex retain and appreciate in value over a long period of time, the Apple Watch will depreciate in value over the same period of time.
Mr James added:
"If you buy a smartwatch, in two or three years time you will want a new one, because the technology has moved on."
Dixons Carphone, formed of the merger between Carphone Warehouse and Dixons Plc last year, sells a variety of smartwatches from Apple's competitors and also sells the highest variety of Apple products in Europe. Mr James believes that, alongside selling from their own stores, Apple will make the Watch available from selected retail partners ahead of the holiday season in order to boost sales of the Watch range.