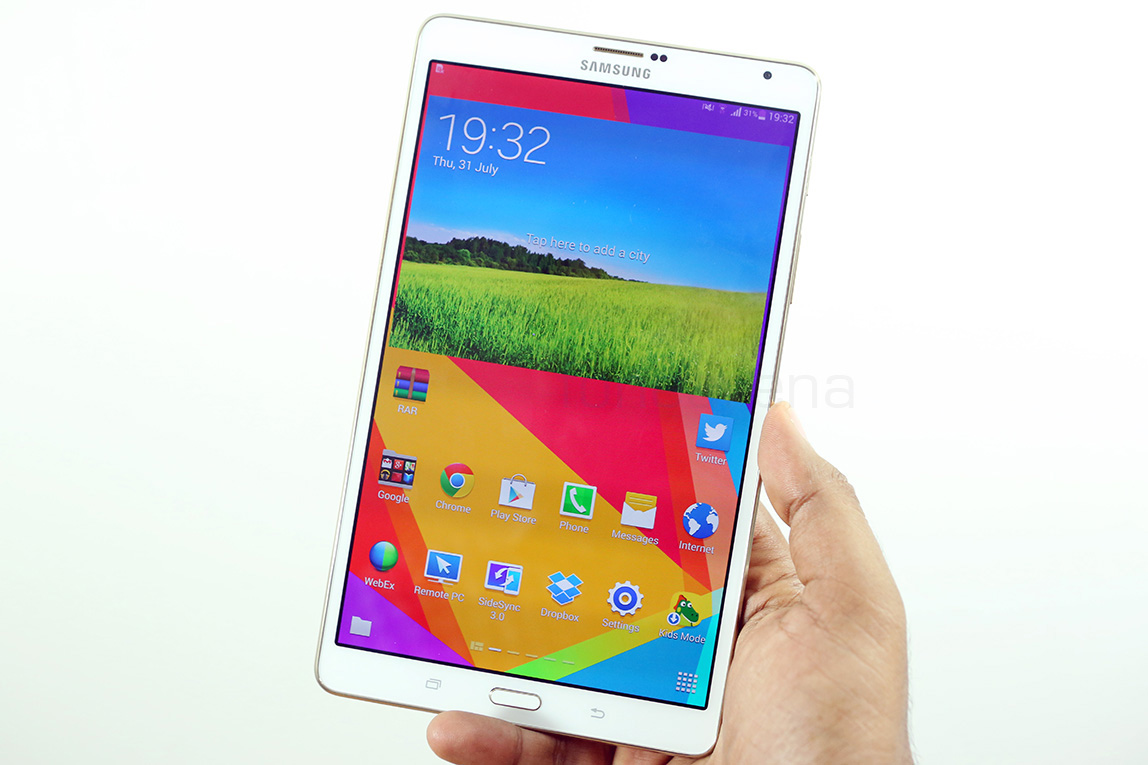 Earlier this week IDC reported that iBall is the top Indian tablet maker in India with 15.6% market share in Q4 2014 compared to Samsung that grabbed 12.9% share, based on shipments. Today Samsung has issued a statement saying that it is still the leader in Indian tablet market. It grabbed 40.6% volume market share and 49% value market share during October-December 2014 quarter, said the company. It achieved volume market share of 42.9% and value market share of 51.2% in the tablets category in 2014.
The data is from market research firm GfK, which is based on actual sales, and not shipments, said the company. We still don't have the entire GfK data chart listing the market share of other companies.
Regarding the tablet market in India, Asim Warsi, Vice President, Marketing, Mobile Business, Samsung India Electronics Pvt. Ltd., said:
It is quite obvious that Samsung continues to be the clear leader in the tablets market in India. We are the number one choice of the Indian consumers. In fact, our syndicated research shows that our volume market share in the fourth quarter is more than the combined market share of the next four brands. The volume share of Samsung tablets for the year was nearly five times more than the next player, while the value share was three times bigger.
This is not the first time Samsung had denied a report from a market research firm. Earlier this month a report from Canalys said Micromax grabbed 22% share of total smartphone market in India in Q4 2014 while Samsung grabbed 20%. Later the Counterpoint report said that Samsung tops the Indian smartphone market with a share of 27.4%. Another report from GfK claimed that Samsung's volume market share was 34.3% in the last quarter of 2014 and its value market share was at 35.8%.
Samsung is expected to release new tablets in the Tab 2 series later this year, in an aim to boost its tablet market share.