With an aim to further boost the security of passenger further, Uber has joined hands with Safetipin, a mobile safety and auditing service. The partnership will enable Uber's partner drivers to collect area data across New Delhi to improve passenger safety.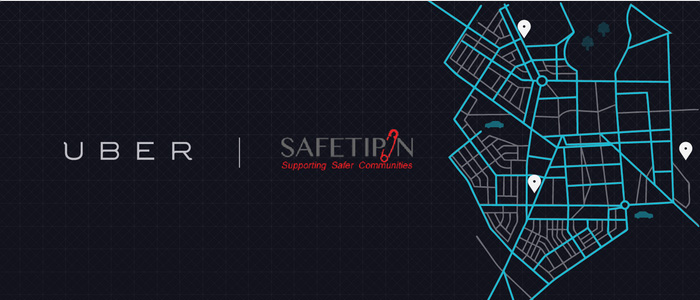 Uber drivers will receive training and work with SafetiPin safety auditors at night to collect information as a result of the deal. SafetiPin is a free app which collects data of locations based on nine parameters that together contribute to the perception of safety by measuring actual location conditions in order to generate a safety score for an area. The nine parameters are lighting, openness, visibility, security, walk path, crowd and gender diversity and density. Images will be tagged by these parameters with a safety score based. The information is supplemented with comments and photographs from real users and trained safety auditors.
"Uber is deeply committed and will continue its tireless efforts to build a comprehensive ecosystem that brings best in class safety to the streets of Delhi and across India. This partnership builds on SafetiPin's understanding and expertise in this field. By working together on this meaningful cross-border initiative we hope to provide local communities with the technologies to enable them to travel more safely around their cities, here in India and around the world."

said Gagan Bhatia, General Manager, Uber Delhi in a company blog.
Uber will mount smartphones on vehicle exteriors to take images of roads, city conditions and gender diversity of the people in the picture. The company said that Safetipin and Uber will then send the information to city governments and urban planners to suggest improvements in the region like adding street lights. Following the test program in India, Uber said the initiative will be rolled out in the coming months to some of its other global markets, including Bogota, Colombia, and Nairobi, Kenya.
Earlier this month, Uber added panic button in India and introduced new safety measures in December. The service was banned in the country owing to rape allegations.