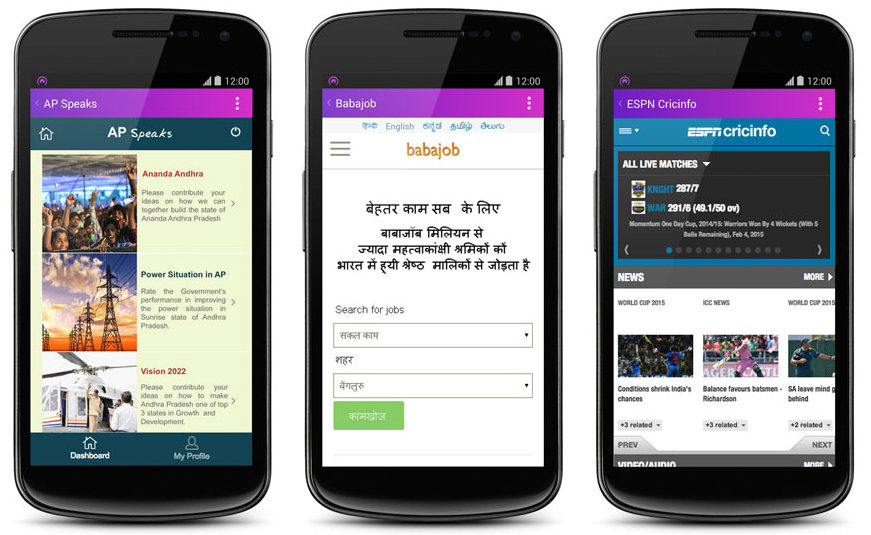 Reliance Communications has partnered with Facebook to offer free access to useful website to Reliance customers trough Internet.org app. This you access to more than three dozen services ranging from news, maternal health, travel, local jobs, sports, communication, and local government information for free without any data charges on both 2G and 3G.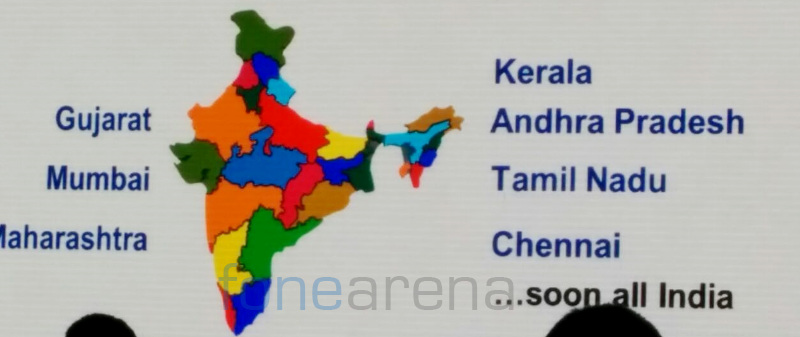 Reliance customers in six Indian states (Tamil Nadu, Mahararashtra, Andhra Pradesh, Gujarat, Kerala, and Telangana) can access several websites including Facebook and Facebook Messenger for free. Most of the services will be available in English, Hindi, Tamil, Telugu, Malayalam, Gujarati and Marathi. These sites are not bandwidth hungry and are light on network and are optimized for mobile. Here are the list of websites.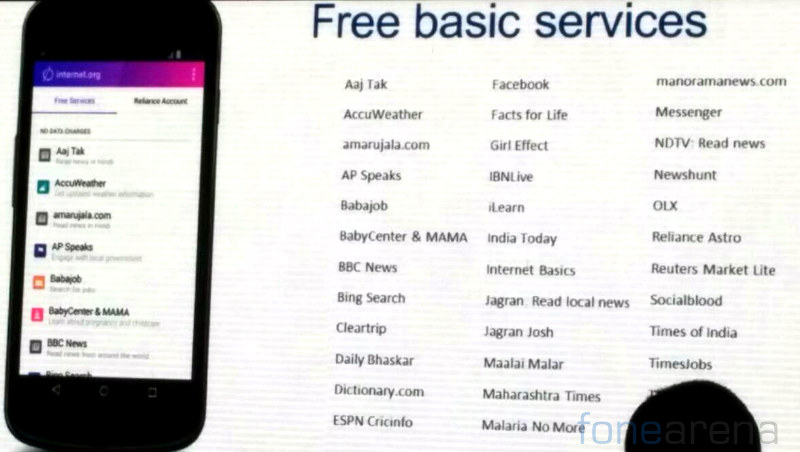 The goal is to extend the services to the rest of the country in a phased manner, and gradually add more services and websites, said the company. This service will go pan India in 90 days.
Reliance customers can access these services in the Internet.org Android app, at www.internet.org, from the start screen of the Opera Mini browser, and using the UC Browser for Internet.org Android app. The service is live now in these states. Users can also call 180030025353 (toll-free) to use the service.
At the launch, Reliance Communications CEO – consumer business Gurdeep Singh said:
We are delighted to announce the launch of Internet.org services in India. Through this partnership with Facebook, we aim to increase Internet inclusion and encourage more Indians to go online. This partnership will not only accelerate Internet penetration in India, it will also open new socio-economic opportunities to users in fields like education, information and commerce.
Chris Daniels, the vice-president of Internet.org at Facebook, said:
Today, we're excited to make the Internet available to millions of people in India through the launch of Internet.org and free basic services with Reliance. This is a big step forward in our efforts to connect everyone in India to the Internet, and to help people discover new tools and information that can create more jobs and opportunities.
Kenny Ye, Managing Director of UCWeb India, said:
We are honored to be part of the Internet.org program and to be able to bring critical information to our users without data charges. Giving people free access to those information could substantially increase the rate of Internet adoption as well as enable people to stay informed about and connected with the world.
Sneha Bokil-Paranjape contributed to this report