Google Now has been updated with support for third party apps. The company is allowing a total of 40 third party apps to generate Google Now cards.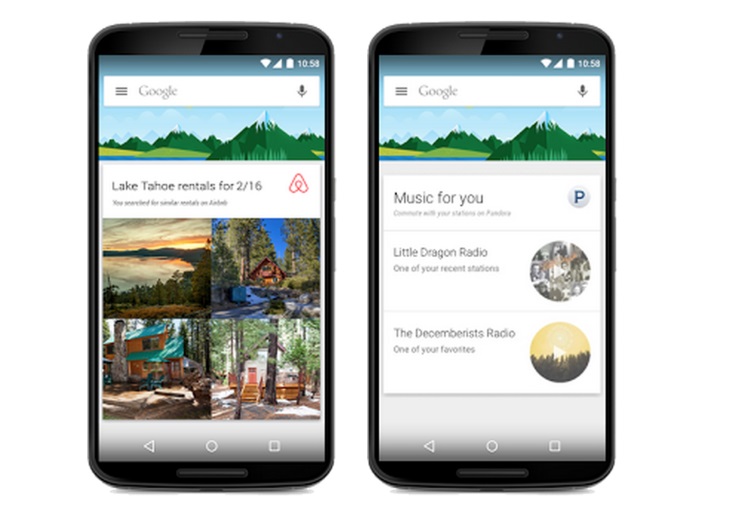 "Starting today, the Google app on Android can help you keep up with all the good stuff in 40 different apps  at a glance—it'll bring you Now cards to help you out with your day-to-day life, giving you information that's helpful to you, right when you need it."

posted Google in a company blog.
Some of the important apps like Airbnb, Urbanspoon, eBay, Waze, Instacart, Pandora and others are present from the list of 40. Launched in 2012, Google Now provides personalized search results  in the form of cards automatically based on a user's previous actions. However, all these cards are based on Google's own service like Maps, Gmail, Calender and so on. With the latest update, non-Google services will also be able to send updates, tips, offers and coupons to Android users when needed.
It must be noted that users will need to download the particular third party app in order to get updates in Google Now. Also, they will have to select give permission to Google Now to use data from third-party apps, which can be found in Google Now's "Web & App Activity" settings. According to Google, the update to the core Google app on Android is rolling out now, and updates for cards from the developers Google has partnered with will be rolling out over the next few weeks. Google also intends to expand the library of supported third-party applications in near future.