BlackBerry Classic was introduced as BlackBerry Q20, successor of the BlackBerry Q10 at the MWC last year. Later it was unveiled as the BlackBerry Classic in December and it was launched in India last week for Rs. 31,990. The BlackBerry Classic has bigger screen and a trackpad along with navigation keys compared to BlackBerry Q10, targeting business segment once again. Is it worth the price? Let us find out in the complete review.
Unboxing
We unboxed the BlackBerry Classic recently, check out the video below.
Video Review
Display, Hardware and Design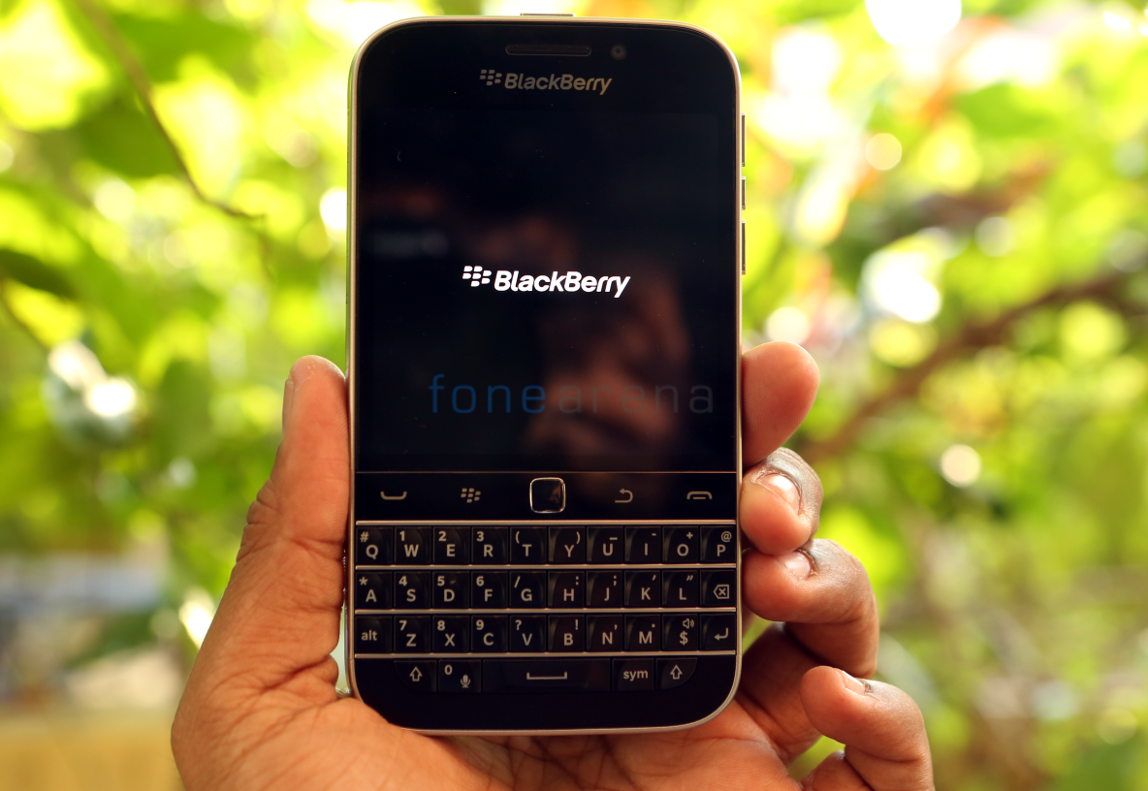 The 3.5-inch (720 x 720 pixels) TFT LCD square display at 294 PPI pixel density is the largest ever on a BlackBerry QWERTY smartphone, slightly larger than the 3.1-inch screen on the BlackBerry Q10. The display is bright with vibrant colors and good sunlight legibility, but the viewing angles were better in the AMOLED display on the Q10. Larger display makes the text slightly bigger while browsing or reading emails, but it is still small for media consumption.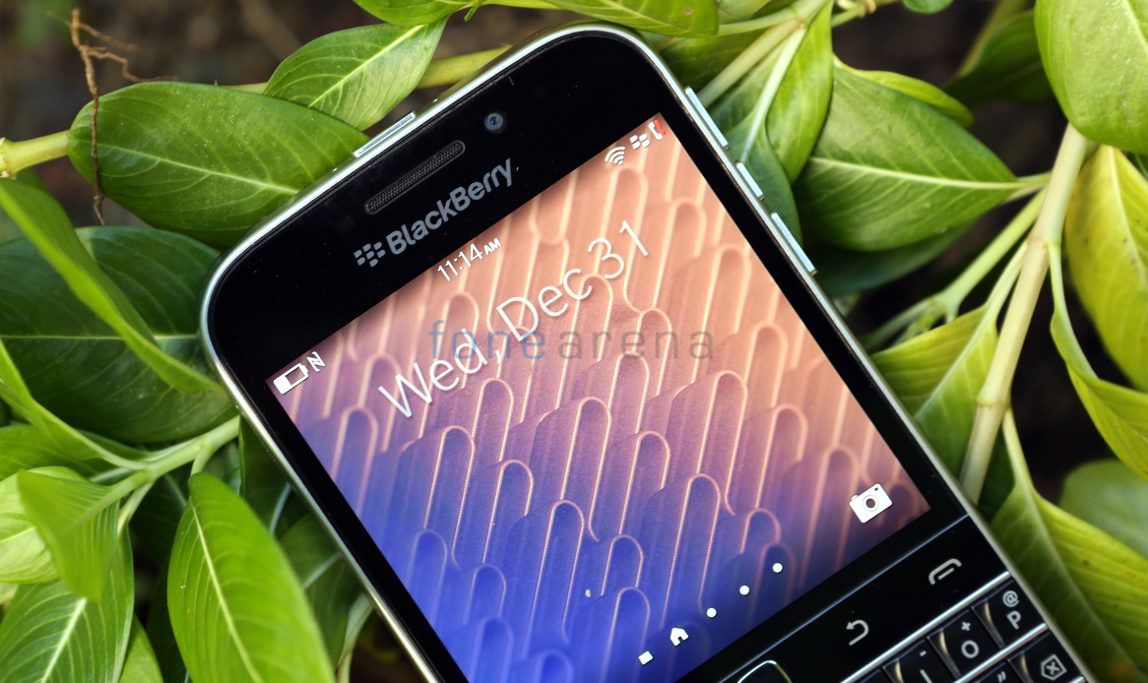 It has a 2-megapixel fixed-focus front-facing camera with 720p HD video recording, which is decent for selfies and video chats. There is a notification LED is present next to the camera, which is hardly visible when it's off. The earpiece is present in the center along with the usual set of proximity and ambient light sensors next to it. There is a small bezel around the display and the smartphone is not too wide making it is comfortable for one-handed usage.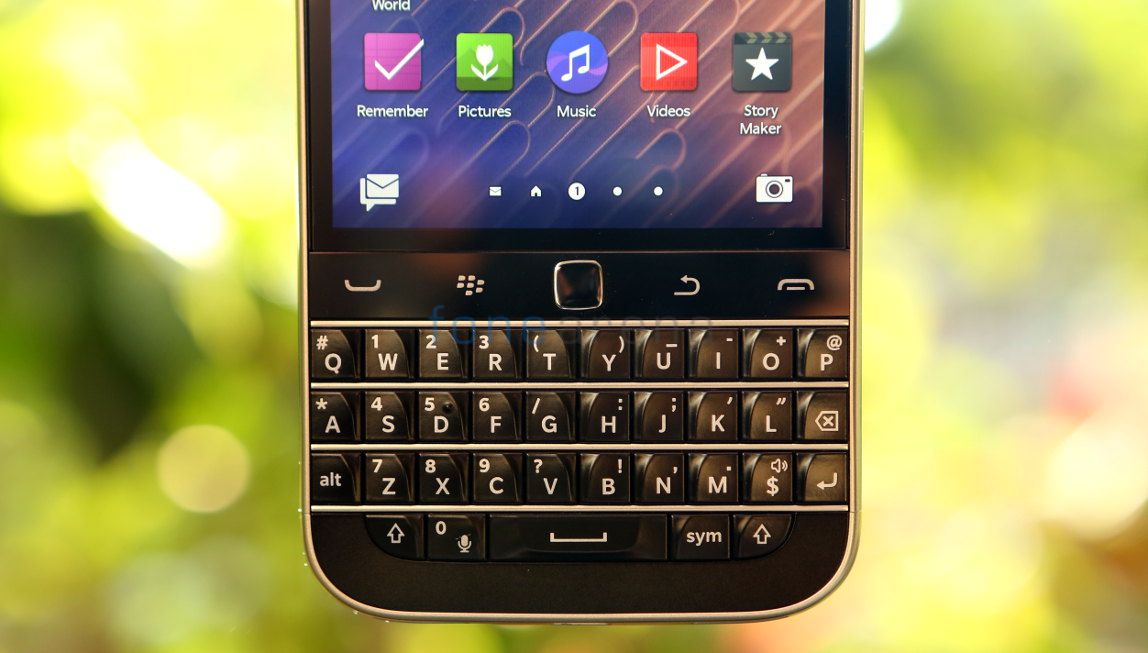 Below the display there are backlit capacitive touch buttons for call, menu, back and end along with the touch sensitive trakpad in the center. Even though the trackpad is small, it is quite useful for scrolling though webpages and select multiple items, if you don't want to use the screen.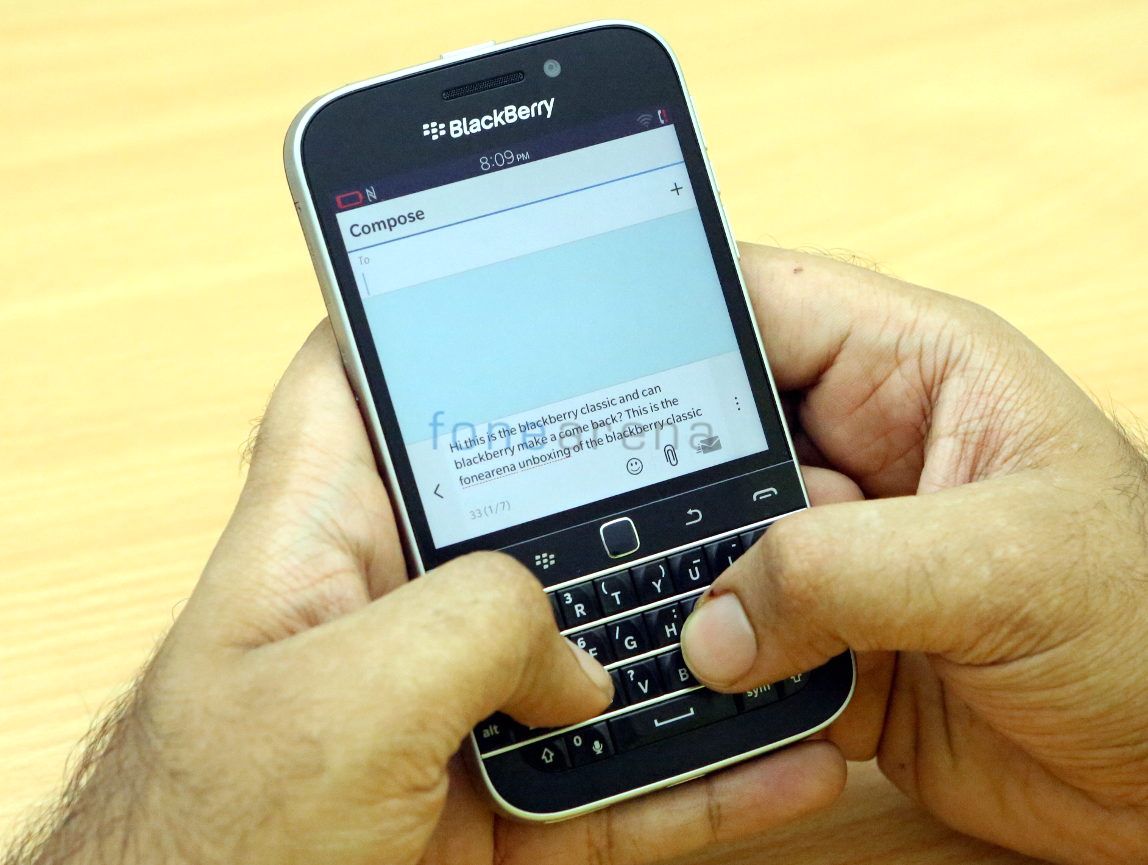 The 35-key QWERTY physical backlit keyboard has wider layout and larger sculpted keys and navigation keys for typing comfortably and accurately. The small are below the keyboard lets you rest your thumbs.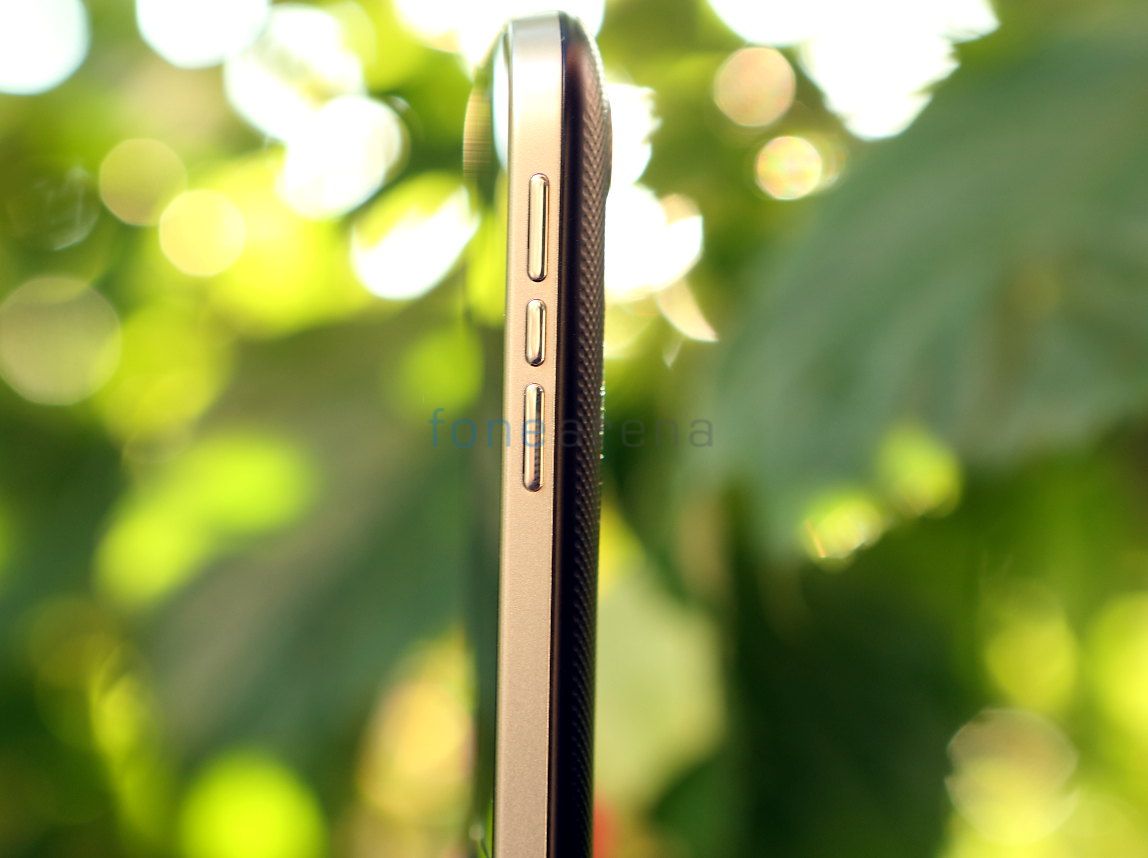 The volume rocker is present on the right side with mute button in the middle. You can press and hold this button to launch BlackBerry Assistant, which is a new feature introduced with the BlackBerry 10.3.1. We will be discussing about that later. The smartphone has a metal rim on the side. It is 10.2 mm thick.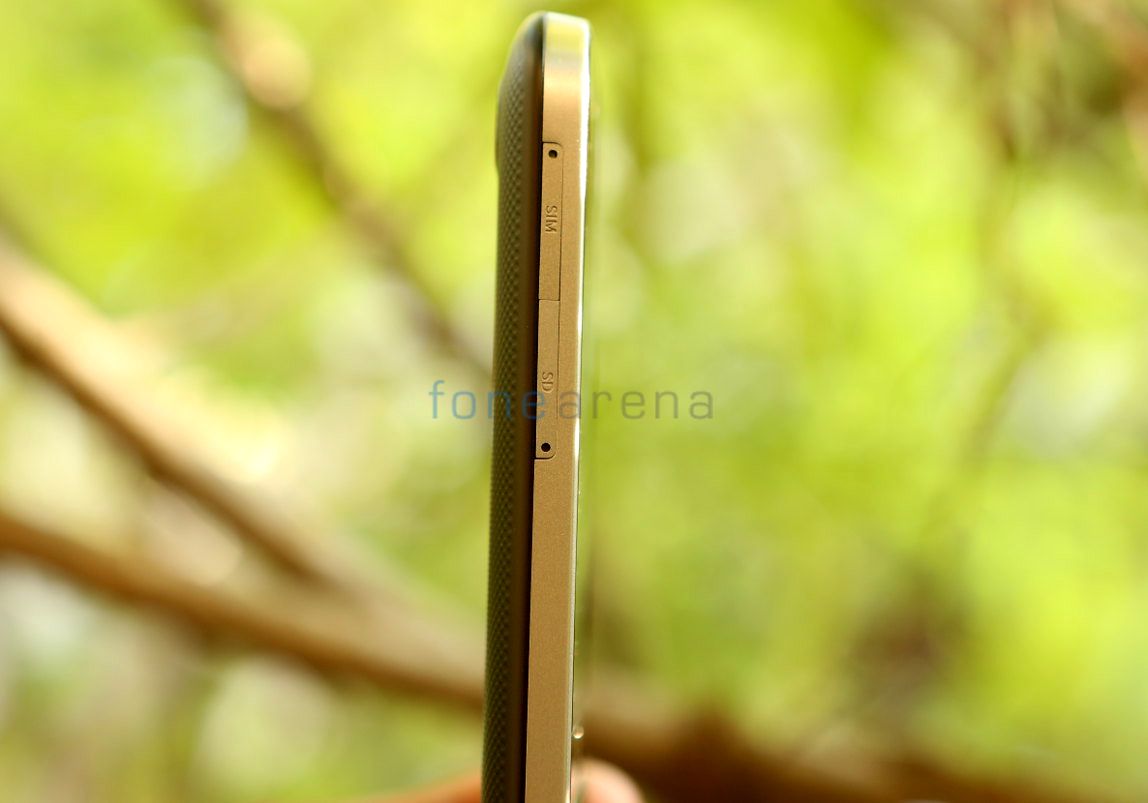 There is a nano SIM slot and a microSD card slot on the left side. These slots can be removed with the bundled ejector tool. There is a 3.5mm audio jack and a power button on the top. On the bottom there is a micro USB port, with loudspeaker grill and a microphone grill situated on either sides of the USB port.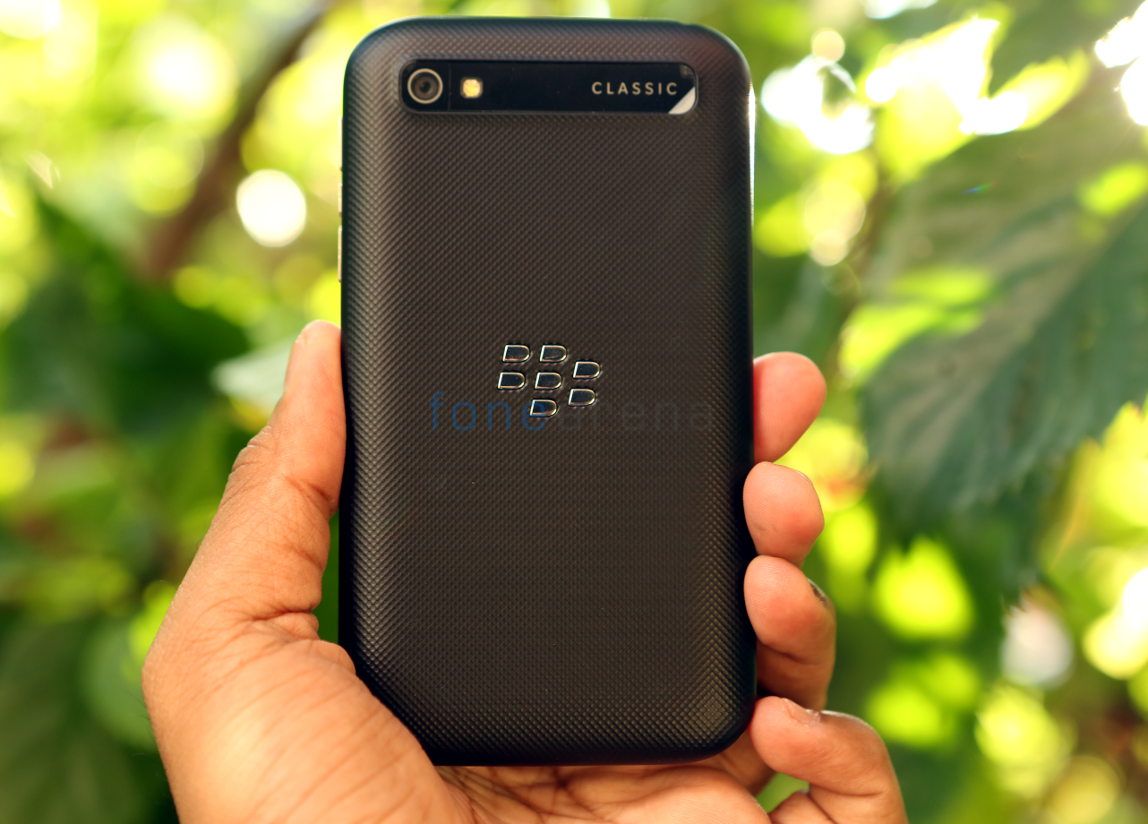 The smartphone has a solid build quality and the patterns on the back offer you a firm grip. It weighs 178 grams, quite heavy compared to the BlackBerry Q10. There is a 8-megapixel camera on the back along with a single LED flash on a shiny black strip, which also has Classic branding. There is a large BlackBerry logo in the center. It has a 2515 mAh built-in battery.
Camera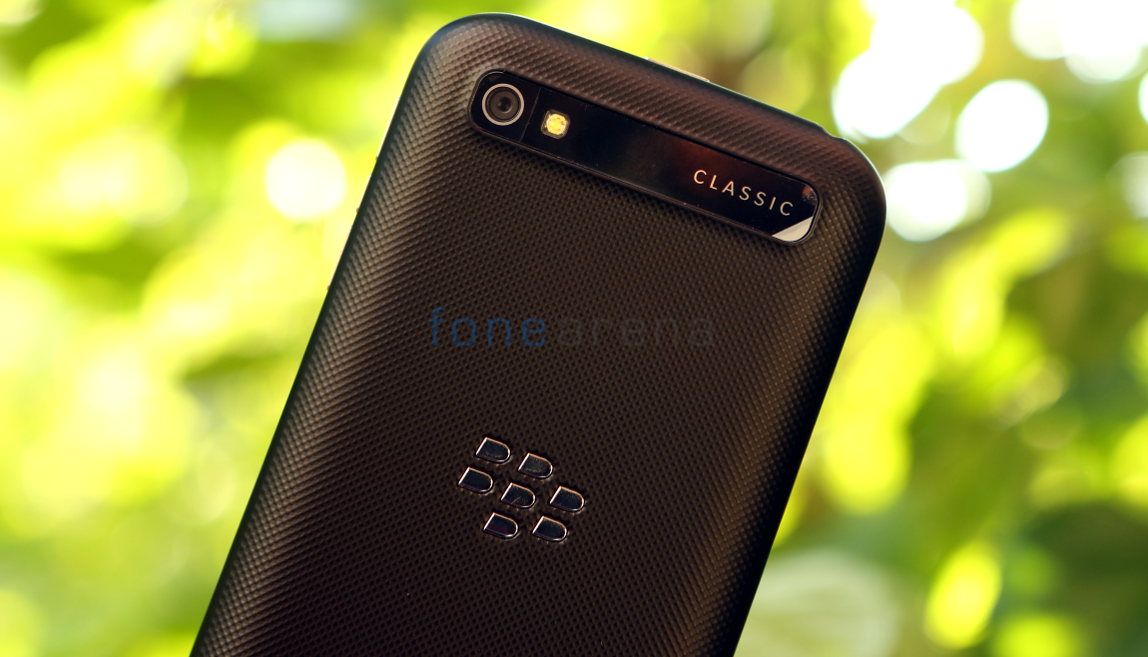 Coming to the camera, the 8-megapixel camera takes decent shots in daylight and the HDR shots are fine too, but low-light shots are below average. Macro shots took some time to focus. Images with flash has weird vignette and mostly have blue or yellow tint. Overall the camera is just average. The UI is similar to other BlackBerry OS 10.3 smartphones and has similar features including Time Shift mode that captures multiple shots, so that you can select the perfect shot you need and save it. The 10.3.1 update adds a new auto suggest feature that automatically recommends modes and settings. It also adds an option to capture images while recording a video.
Check out the camera samples (Click the images to view the full resolution sample)
Daylight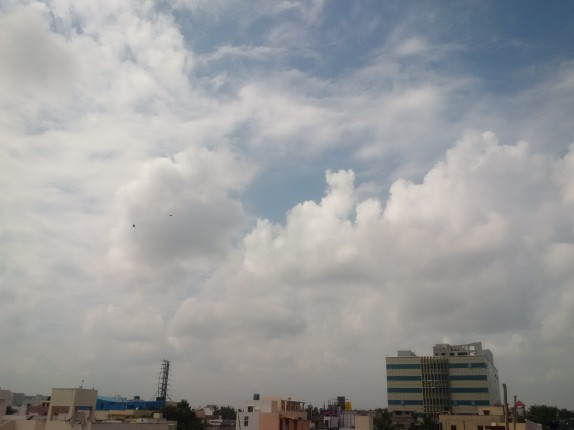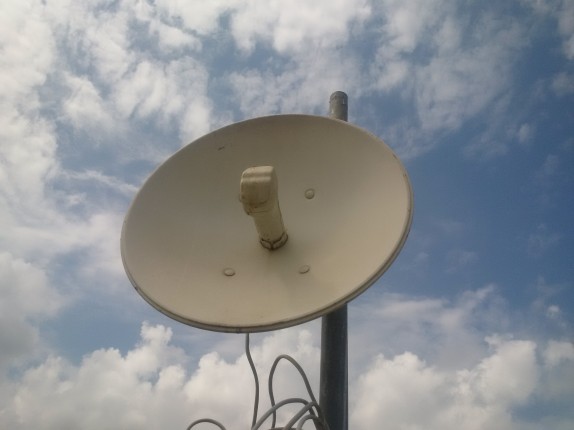 Macro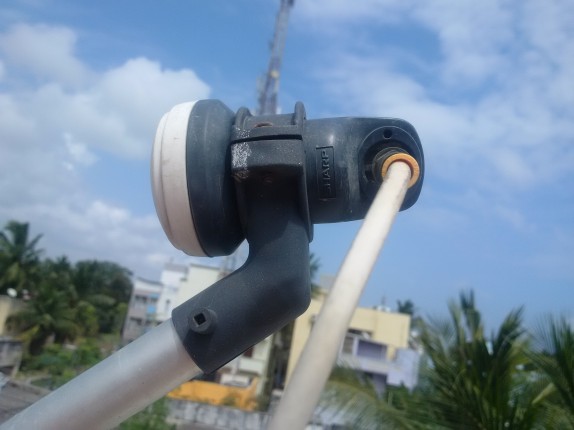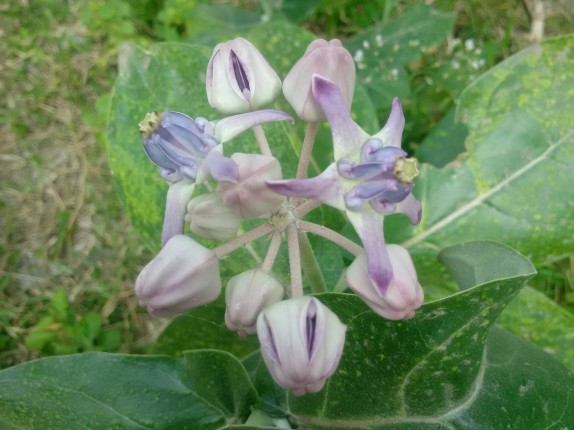 HDR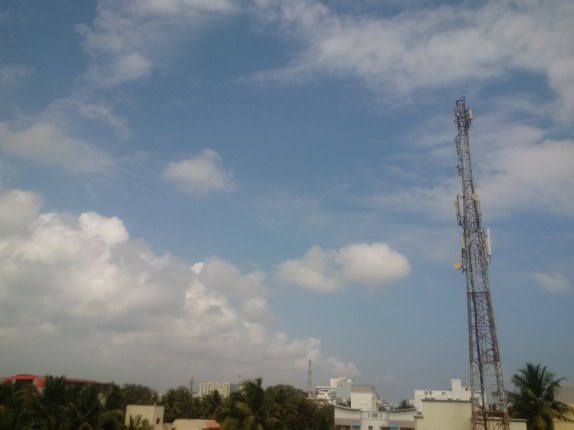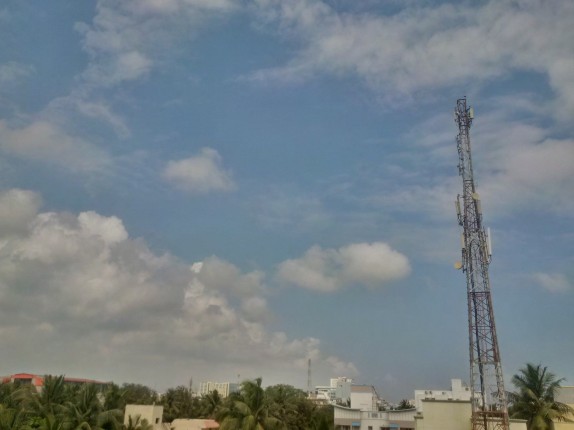 Low-light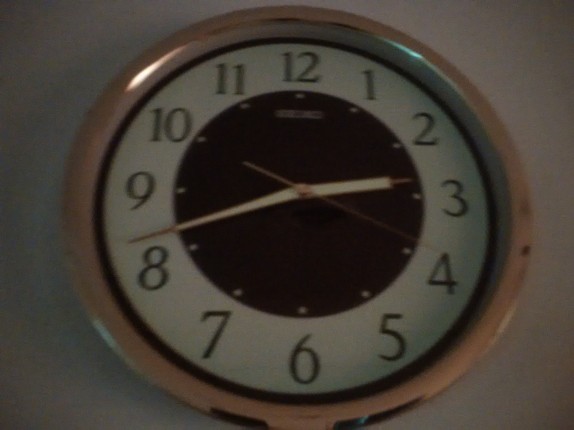 Flash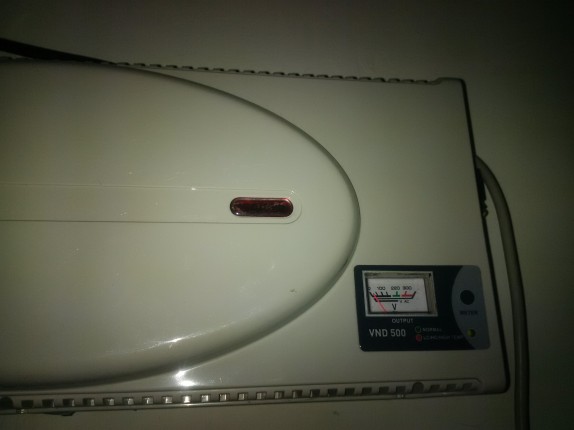 It can record videos at 1080p resolution at 30 frames per second. Audio is crisp, but the video is again average. Check out the video sample.
Software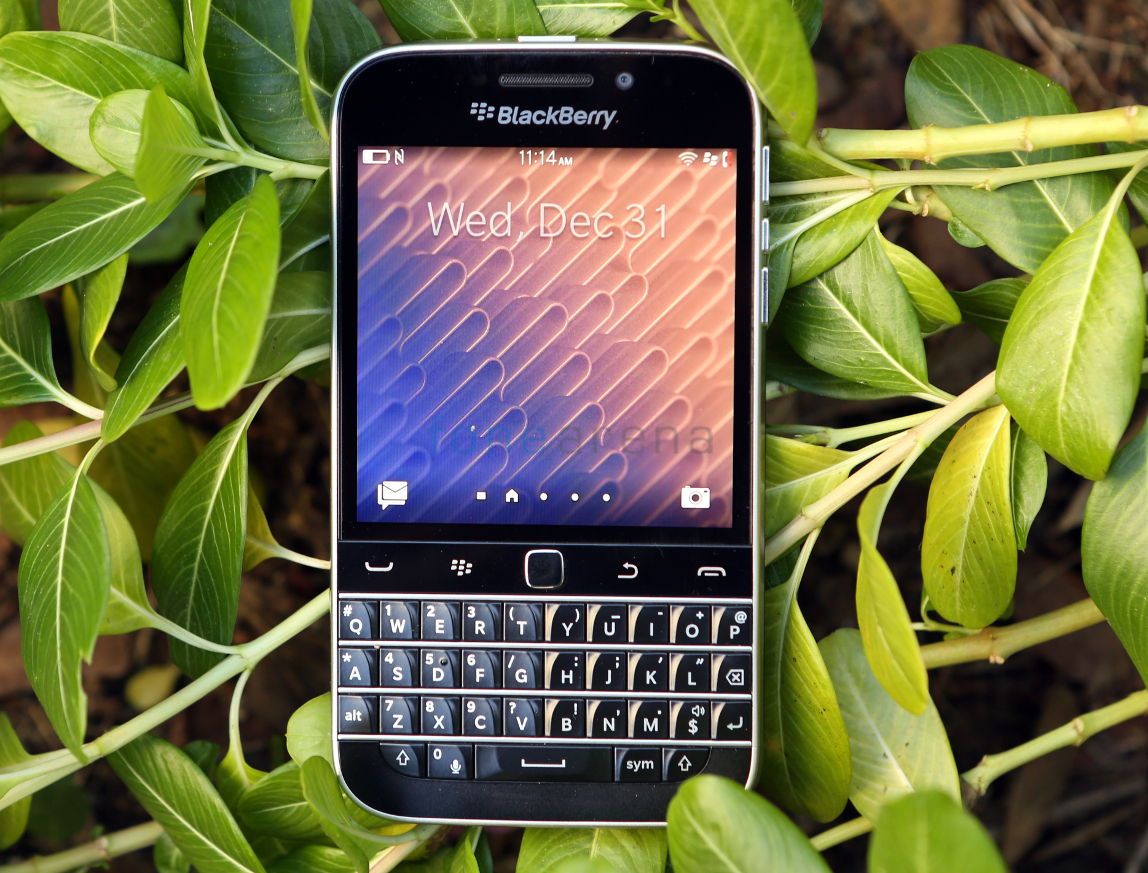 The BlackBerry Classic runs on BlackBerry OS 10.3.1 that has updated icons and an instant action bar and finally a homescreen, which remains blank. BlackBerry OS is based on swipe gestures, but the touch buttons in the Classic are helpful too. BlackBerry Hub with instant actions enables you to quickly organize and action your inbox. The lockscreen now has better controls that lets you view the sender and subject of your latest email, text, BBM or notification by simply scrolling over icons on a locked screen. You can also reorder the drop-down quick settings menu and remove the toggles that you don't need. Still some quick settings shortcuts like mobile hotspot takes you to a separate page to enable the hotspot.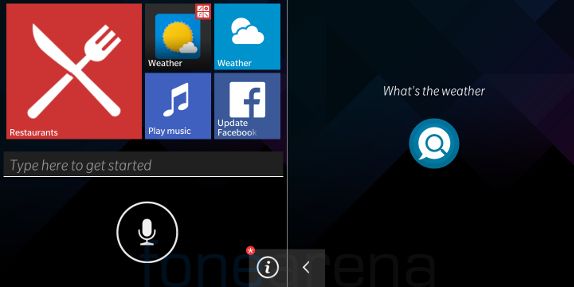 The new BlackBerry Assistant lets you execute tasks quickly with voice and text commands. This is more helpful while driving. It detects voice commands clearly, but it takes a lot of time for searching. It can also perform several tasks offline such as making phone calls, set an alarm, open apps and more. Since the Classic runs on BlackBerry OS 10, you don't need a separate BlackBerry Internet Service (BIS) package for Email and BBM like the BlackBerry OS 7 devices.
Another interesting feature is the BlackBerry Blend that lets you display content from your BlackBerry, such as conversations, calendars, files, contacts and more, on other screens such as computers and tablets. This was first introduced with the BlackBerry Passport. Check out the demo.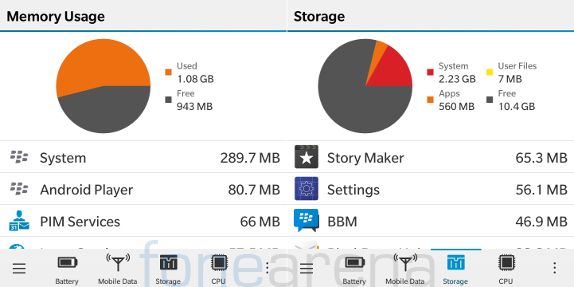 Out of 2GB RAM, about 943 MB of RAM is free when default apps are running the background. Out of 16GB of internal storage, you get 10.4GB of user memory.
Apps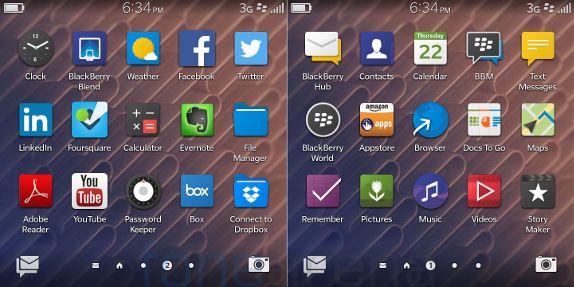 Apart from the usual set of utility apps, BBM and BlackBerry World app store, it comes with a range of pre-loaded apps such as Facebook, Twitter, LinkedIn, Box, Connect to Dropbox, Docs To Go, Adobe Reader, Evernote, Box and more. Apart from the BlackBerry World app store, it comes with Amazon Appstore so that you can download Android apps directly. Since it has built-in BlackBerry Runtime for Android apps, it can run Android apps just by side-loading an APK. Since it has a square display some apps don't run properly. Some run fine, but most Android apps are not smooth and lags often.
Music Player and FM Radio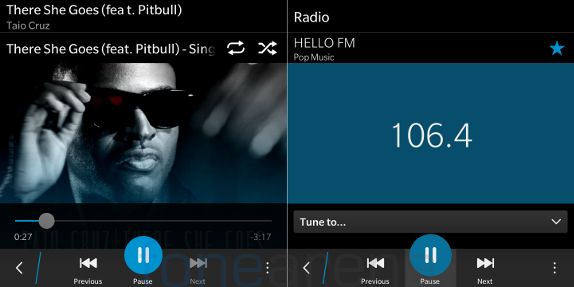 The music player can play a range of audio formats and it also has FM Radio with RDS, but it lacks recording. Audio through loudspeaker and the bundled headset is good. It can also play 1080p full HD videos smoothly, but the watching high-resolution videos on a small screen is not a great experience.
Connectivity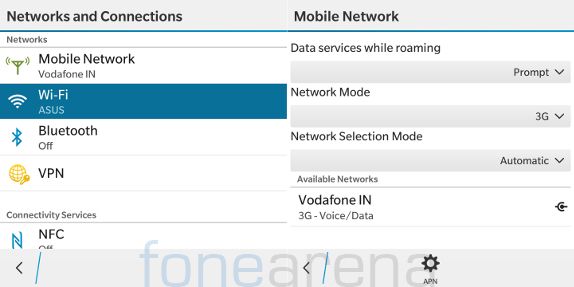 It has the usual connectivity features including 3G HSPA+, WiFi 802.11 a/b/g/n (2.4GHz and 5GHz), Bluetooth 4.0 LE, SlimPort, NFC and GPS + GLONASS. It also has USB OTG support, but it doesn't have support for Indian LTE bands. It still lacks native MTP option, so you have to rely on dedicated BlackBerry Link software for Windows and Mac to transfer files, however you can access the mass storage from the SD card on Windows without installing any software.
Performance
The dual-core Qualcomm Snapdragon S4 (MSM8960) processor with dual Krait cores offers decent performance, but there are occasional lags. 2GB of RAM is enough to run several apps in the background, and it supports 8 active panes unlike 4 panes in the BlackBerry Z3. The BlackBerry browser is good. Even though this runs Android apps, benchmark scores would not be perfect, so we didn't run any benchmark tests. The Adreno 225 can handle some low-end games fine, but some games were not smooth and did lag.
Battery life
Coming to the battery life, the 2515 mAh battery offers a decent battery life. It lasts for a day with medium use and less than that if you are a heavy user. BlackBerry OS 10.3.1 introduces new battery saving mode that increases the battery life by lowering the screen brightness, limiting the CPU performance and by tuning off advanced Interactions, data services, and location Services. For heavy users who relies on email and messaging on 3G, it lasts for less than a day.
Conclusion
Overall, the BlackBerry Classic is decent top-end smartphone for business users who needs a physical keyboard, good productivity features and are into the BlackBerry ecosystem. Still, a price tag of Rs. 31,990 is slightly costly just for the build quality and the keyboard. It can run Android apps and has Amazon app store to download them easily, but other aspects such as camera and performance matter too. BlackBerry could have used a high-end Snapdragon SoC since the dual-core Snapdragon S4 processor is too old. If you think the BlackBerry Classic has a small screen, you can check out the BlackBerry Passport with a larger screen with better resolution and a better hardware.
Pros
Solid build quality
Comfortable and accurate keyboard
Decent battery life
Cons
Average camera
Average performance
Priced a bit on the higher side