Samsung has been rumored to be working on the Galaxy S6 for quiet some time . A new report is now stating that the company will give a first look of the device at the upcoming CES 2015.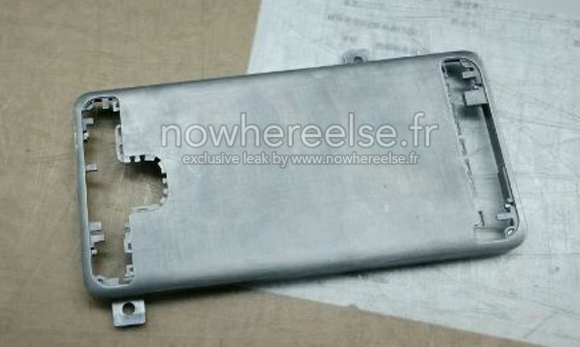 According to the report, Samsung will showcase the phone only to selected partners and not the consumers at CES 2015. The company is even expected to show the Galaxy S6 variant at the event. Some rumors speculate that the Galaxy S6 variant Samsung is working on is the Galaxy S6 Edge. Meanwhile, in the same news the Galaxy S6 has been leaked in photos. The photos show all metal chassis where the place is cutout for camera and at the rear back bottom.
Samsung Galaxy S6 which is code named as Project Zero is expected to have a 5.5 QHD display with a resolution of 2560 x 1440, a Samsung Exynos octa-core 64-bit processor, 3 GB of RAM, Android 5.0 Lollipop, and a 20 megapixel rear camera. It is not mentioned if there is a microSD slot, but it does show 32 GB of onboard storage and that the smartphone is running on the newest version of Android 5.0 Lollipop. The Galaxy S6 has already appeared in AnTuTu benchmark last month.