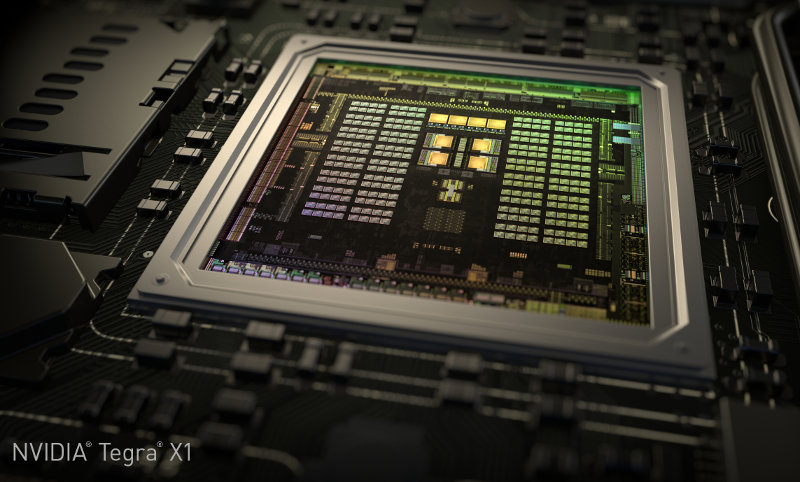 NVIDIA has announced the Tegra X1, the company's latest mobile processor at the International CES 2015 in Las Vegas. It is the successor of last year's Tegra K1 chip and is based on NVIDIA Maxwell architecture. This 8 CPU cores the includes four ARM Cortex A57 CPU cores and four ARM Cortex A53 cores. It has 256-core Maxwell GPU that promises much better GPU performance than Tegra K1 at the same power of less than 10 watts.
It can handle 4K video at 60Hz, and is the first mobile chip to exceed 1 teraflop of throughput. The Tegra X1 supports major graphics standards, including Unreal Engine 4, DirectX 12, OpenGL 4.5, CUDA®, OpenGL ES 3.1 and the Android Extension Pack.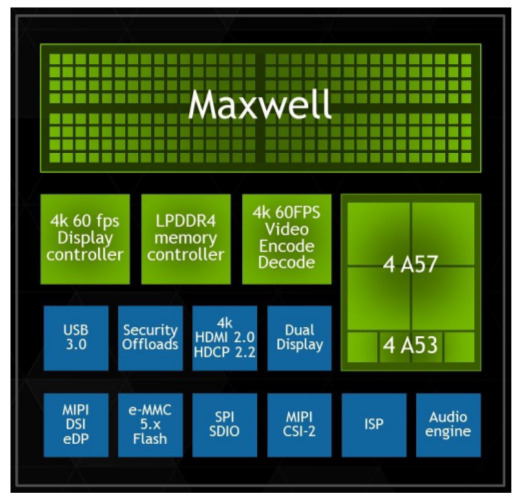 Nvidia Tegra X1 specifications
8 CPU cores (4x ARM Cortex A57 + 4x ARM Cortex A53) 64/32-bit CPU architecture
256-core Maxwell GPU with support for FP16
Memory: Up to 4 GB LPDDR3, LPDDR4-1600, 64-bit (25.6 GB/s)
Storage: e-MMC 5.1 (HS533), CMD Queuing
End-to-end 4K 60 fps pipeline that delivers 4K experience with support for 4K, 60 fps decode of H.265 (HEVC) and VP9 streams.
Support for 2 Simultaneous display controllers, HDMI 2.0, HDCP 2.2, 4K 60 fps
Dual ISP, 1.3 gigapixel of camera throughput,  4096 focus points, 100 MP Sensor support, up to 6 camera inputs
Built on the TSMC 20nm (20SoC) process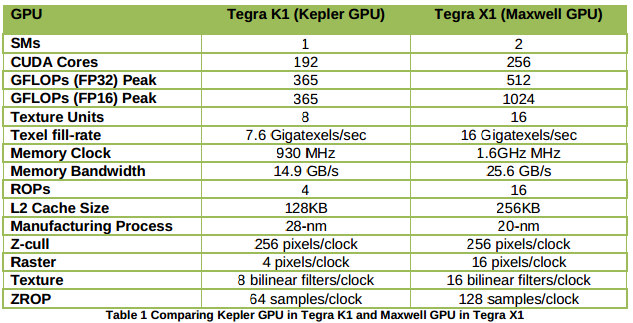 The Tegra X1 is built for embedded products, mobile devices, autonomous machines and automotive applications. It will be featured in the newly announced NVIDIA DRIVE car computers. The Nvidia Tegra X1 will begin appearing in the first half of 2015, says Nvidia.