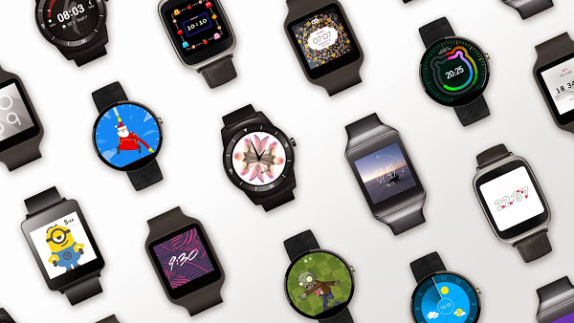 It turns out that yesterday's rumor about Android Wear smartwatches being next in line for Lollipop update was indeed true. Today, Google has officially announced the Android 5.0 Lollipop update for its Wear smartwatch platform.
The update is not only about bumping up the Android version number, but it also comes with several new enhancements.
One of the exciting additions, which also turns out to be one of the most advertised feature of Android Wear is the watch faces on the Google Play Store. You now have several new watch faces in the store and you can download them right away. There's also a new watch face API out for the developers, so you can expect some crazy ones in the coming days.
Google says that the Android Wear app Android will be getting an update over the next week, which will eventually allow you to easily browse, download and switch watch faces. Apart from announcing the update, the internet giant hasn't revealed any details regarding the features that come bundled with the Lollipop release for Wear.
Here's a list of smartwatches that are going to receive the Android Wear 5.0 Lollipop update – ASUS ZenWatch, LG G Watch, LG G Watch R, Moto 360, Samsung Gear Live and Sony SmartWatch 3.