Just a few weeks back we saw the Vivo X5Max being certified in China and now it looks like the handset is making its way to our shores. Arguably the world's slimmest handset, the phone has a thickness of just 4.75mm. This makes it slimmer than the already wafer thin Gionee S5.1.
Going by the certification information, the handset will not be skimping on the specs despite the razor thin frame. While not confirmed yet, the Android 4.4 running smartphone could be as slim as 3.75mm without the camera bulge. The handset is expected to be equipped with a 5.5 inch Full HD display. Powering it will be a 1.7Ghz octa core Mediatek processor paired with 2GB of RAM. There's also 16GB of storage built in alongside micro SD expansion which will let you push that up to 128GB. In terms of camera capabilities, the phone will have a 13MP rear facing sensor and a 5MP front facing camera. The phone will also pack support for 4G TD-LTE, TD-SCDMA connectivity and dual SIM cards.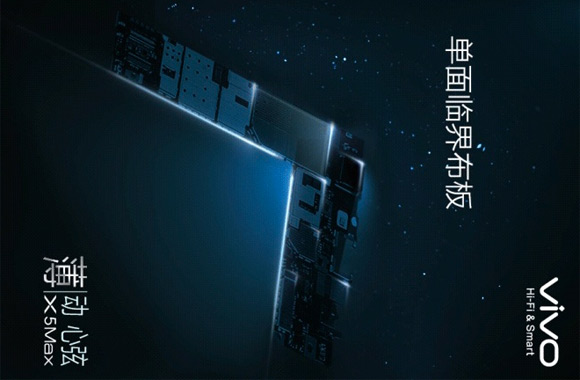 Vivo appears to have accomplished some incredible engineering with the X5Max by shifting 90% of the internals components to the sides of the screen. This has resulted in a slimmer profile but might mean that the phone will have thicker bezels. We'll find out more details about the phone and it's pricing in India at the launch event on 15th December.