Microsoft has released Office for Android tablet preview in closed beta. The company said that is will soon release the Office for Android tablet apps in 2015.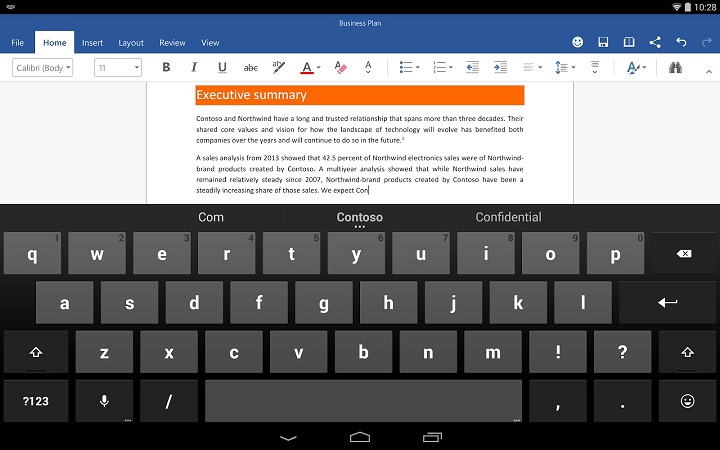 Office for Android tablets include Microsoft Word, Excel and Powerpoint apps. The apps uses a condensed version of the Ribbon UI that is similar to the iPad version. Both offer the same tabs including Home, Insert, Layout, Review and View. It must be noted that this is a preview version and in order to test them you will need to join a Google Plus group. As soon as you join you will see preview links for Word, Excel and Powerpoint. After clicking on these links, you have to become testers. Lastly, you can download these apps and give it a spin. Users will to have to follow the aforementioned steps in order to preview the Office apps for Android tablet.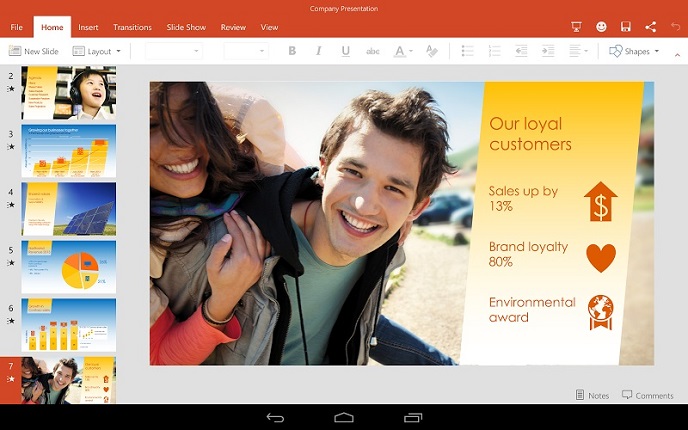 Earlier this month Microsoft unveiled free Office for iPhone and iPad allowing users to create and edit documents in Word, Excel and PowerPoint.
Preview links – Word, Excel and Powerpoint