Samsung introduced its first version of Simband a while ago and the company revealed new details about its health monitoring wearable at its recently concluded annual developer conference in San Francisco.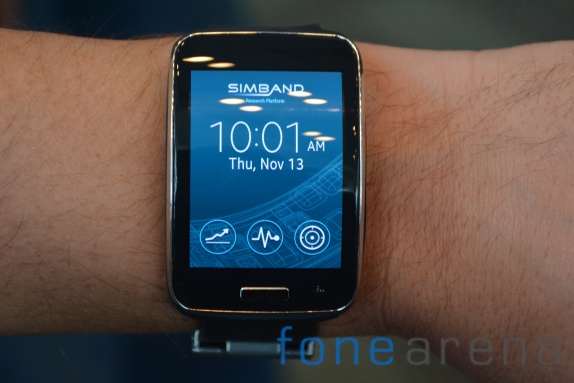 Samsung at their keynote presentation announced that they are opening up the platform to developers. The global market leader in association with some early partners previewed a fully functional Simband. We had a chance to spend some time with the device and here's our first impressions.
For starters, the Simband looks quite similar to the company's Gear S smartwatch and as a matter of fact, the Simband is based on the Gear S design language. There's a curved touchscreen display and a thick rubber strap. However, do not confuse Simband to a smartwatch – because it's not at all one and at this point in time it's not even a consumer device.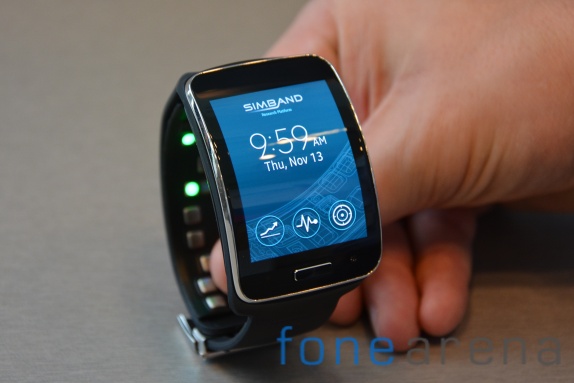 Samsung calls Simband a modular reference platform for wearable sensors. So, if you are wondering what Simband is all about? Well, it is intended to be used within the medical industry, medical researchers and to develop new applications for sensor technology.
The Simband brings seven sensors and since it comes with a modular design, developers can add their sensors. The initial sensors that Samsung has used in the preview is capable of obtaining data such as daily steps, heart rate, blood pressure, skin temperature and how much you sweat.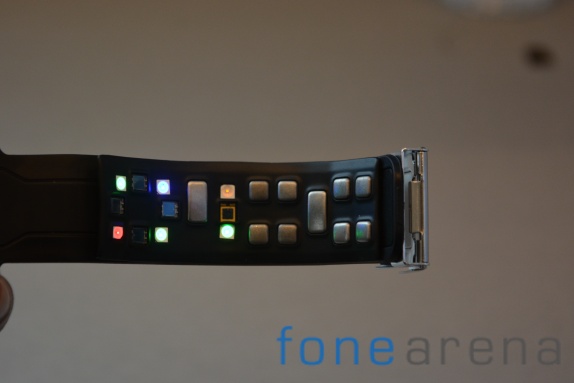 The optical sensors use LED lights to track changes and according to Samsung, they also allow to detect blood volume change at microvascular level.
Samsung Simband comes with a simple user interface that displays time, data and shortcuts in its home screen. The device has three main functions – trends, monitor and spot check. The first option is basically a dashboard that display's all the data over time, while the monitor is a real time tracking mode and lastly, the spot check is an electronic version of a nursing station.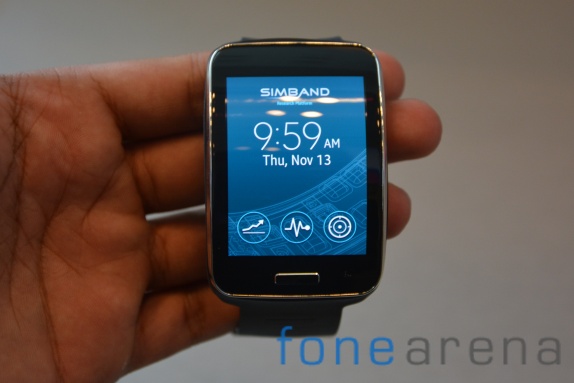 We noticed that the software on the Simband does a pretty good job in putting all the data in a contextual form. Apart from accessing these health data on the Simband one can even track this information on web.
You can check out the demo of some of the key features of the Samsung Simband below –
httpv://www.youtube.com/watch?v=otCRnswweFU
With Simband, Samsung has made it clear once again that it is very focused on developing futuristic wearable products with health being the main subject. It's a great initiate and with time, we hope Samsung can develop and fine-tune a lot of health applications.