Corning Incorporated just announced the Gorilla Glass 4, the company's fourth generation Gorilla Glass and the successor of the most popular Gorilla Glass 3 present on 3 billion devices. The Gorilla Glass 4 is thin and light as previous versions, but has been formulated to deliver drastically improved damage resistance allowing improved in-field performance and is two times tougher than any competitive cover glass design now in the market, says the company.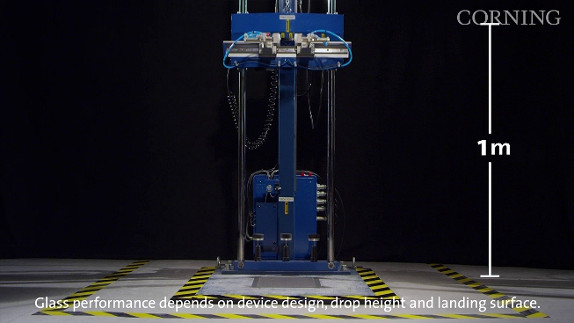 It is manufactured using Corning's proprietary fusion draw process and maintains the thinness, durability and optical clarity for which Gorilla Glass is known, while drastically improving drop performance. Corning says that the Gorilla Glass 4 has been tested for performance when subjected to sharp contact damage, such as asphalt and other real-world surfaces.
httpv://www.youtube.com/watch?v=8ObyPq-OmO0&feature=youtu.be
Highlights of Corning Gorilla Glass 4
Enhanced retained strength after use
High resistance to scratch and sharp contact damage
Improved drop performance
Superior surface quality
Available thicknesses – 0.4 mm – 2.0 mm
Commenting on the new Gorilla Glass 4, James R. Steiner, senior vice president and general manager, Corning Specialty Materials, said:
Corning Gorilla Glass has outperformed competing materials, such as soda-lime glass and other strengthened glass, since it was introduced in 2007, and we're always innovating to push the limits of what glass can do. With Gorilla Glass 4, we have focused on significantly improving protection against sharp contact damage, which is the primary reason that mobile devices break. Dropping and breaking a phone is a common problem and one that our customers have asked us to help address.
The Corning Gorilla Glass 4 is currently in sampling with global customers.