Earlier this month, it was reported that Nokia is planning to to launch a free maps app on Android and iOS by the end of 2014.  APK for the beta version of Android HERE maps was posted to Mediafire last week and was spotted by Spanish Android site El Android Libre.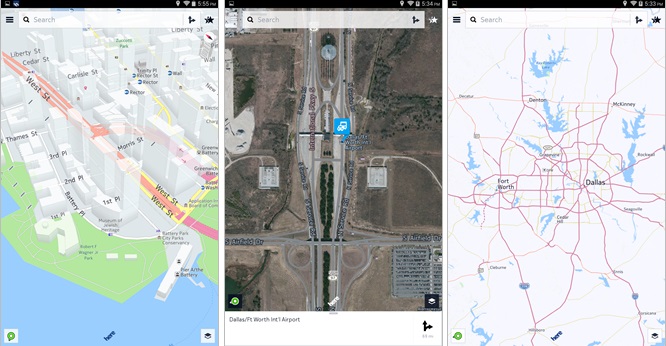 According to the report, the APK works with any Android device running on 4.0 and higher. The map offers turn by turn navigation and satellite map layer. One of the unique features of the HERE Maps is its ability to download and cache maps of desired cities or a specific region. These can then be used offline with no data connection.
In order to use the HERE Maps users will need to sign up Nokia HERE account or link to you Facebook account and select a desired country including Europe, Asia, South America, Africa, Australia and so on. HERE Maps also include support for bookmarks and a search function.