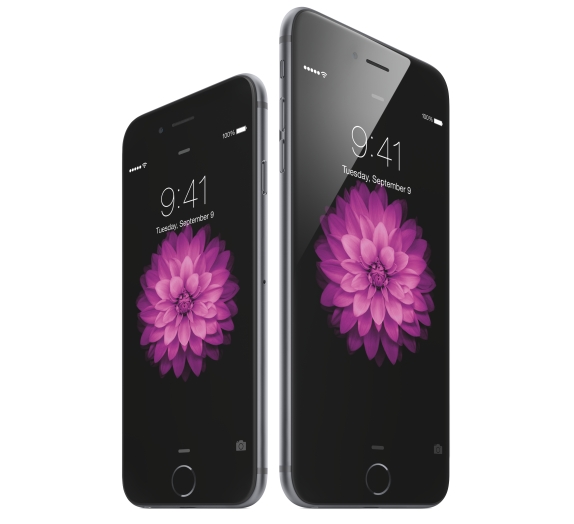 Last week Apple announced that it has received four million pre-orders for the iPhone 6 and the iPhone 6 Plus in the first 24 hours. Today the company has announced that it has sold record-breaking 10 million iPhone 6 and 6 Plus models in just three days after the launch on September 19th. Last year's iPhone 5S and iPhone 5C saw combined sales on 9 million units in three days after the launch.
The new iPhones are now available in the US, Australia, Canada, France, Germany, Hong Kong, Japan, Puerto Rico and Singapore. It would go on sale in 20 countries this Friday, on September 26th that includes, Austria, Belgium, Denmark, Finland, Ireland, Isle of Man, Italy, Liechtenstein, Luxembourg, Netherlands, New Zealand, Norway, Portugal, Qatar, Russia, Saudi Arabia, Spain, Sweden, Switzerland, Taiwan, Turkey and United Arab Emirates.
The iOS 8 update rolled out on September 17th for the iPhone and iPad, unlike last year the company did not reveal the number of devices running on new iOS 8.
Regarding the sales of the new iPhone models, Apple CEO Tim Cook, said,
Sales for iPhone 6 and iPhone 6 Plus exceeded our expectations for the launch weekend, and we couldn't be happier. We would like to thank all of our customers for making this our best launch ever, shattering all previous sell-through records by a large margin. While our team managed the manufacturing ramp better than ever before, we could have sold many more iPhones with greater supply and we are working hard to fill orders as quickly as possible.