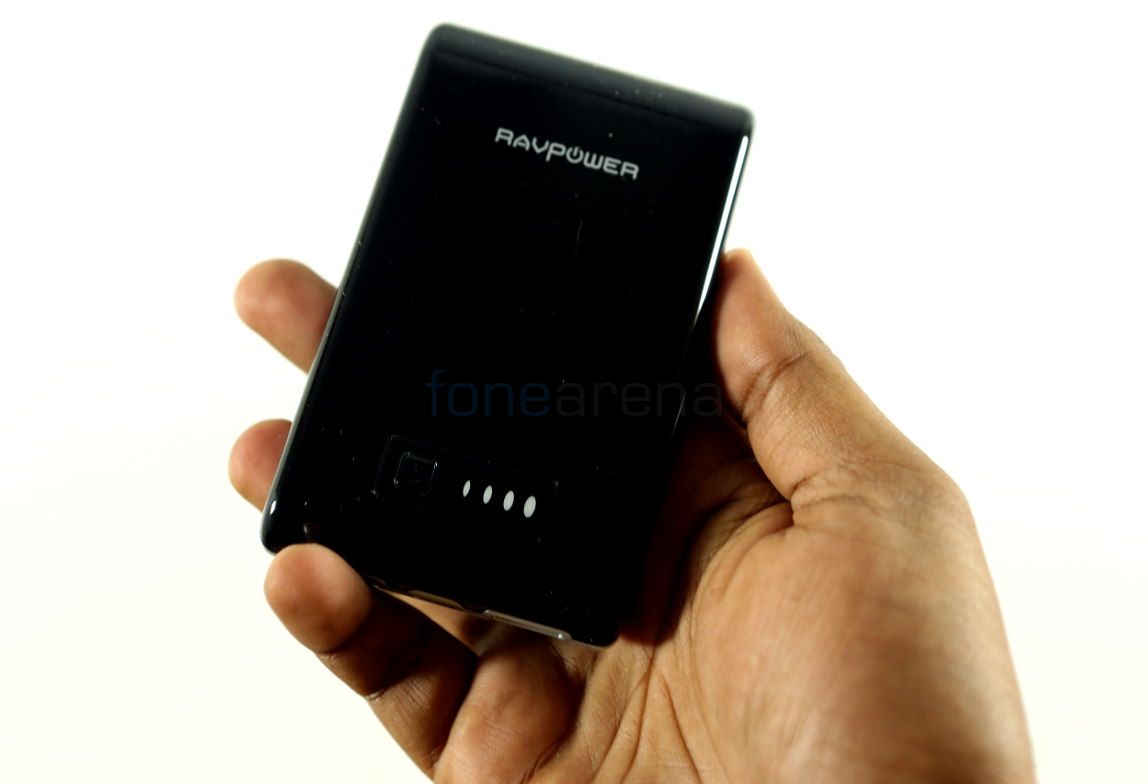 We unboxed the RAVPower Element (RP-PB07) 10400mAh Power Bank recently. Here we have the review of the power bank. Even though this is not on sale in India, it directly competes with the Xiaomi Mi Power Bank. We reviewed the compact RAVPower Luster Mini Portable Charger few months back. Unlike the portable charger, this power bank is bigger and offers more power to charge your device for several number of times.
Unboxing
We unboxed the power bank recently. Check out the RAVPower Element power bank unboxing.
Box Contents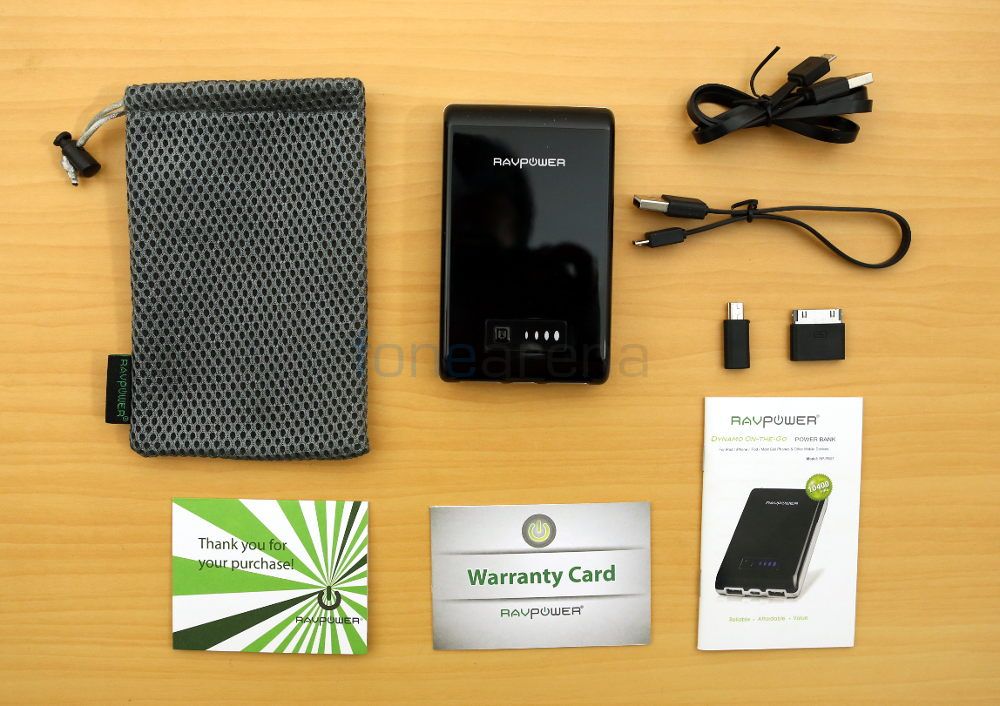 10400mAh RAVPower Element power bank in black
2 USB to Micro USB Charging Cables
Travel pouch
micro USB to mini USB and micro USB to iPhone 30-pin connector
Instruction manual and warranty card
Video Review
Design and build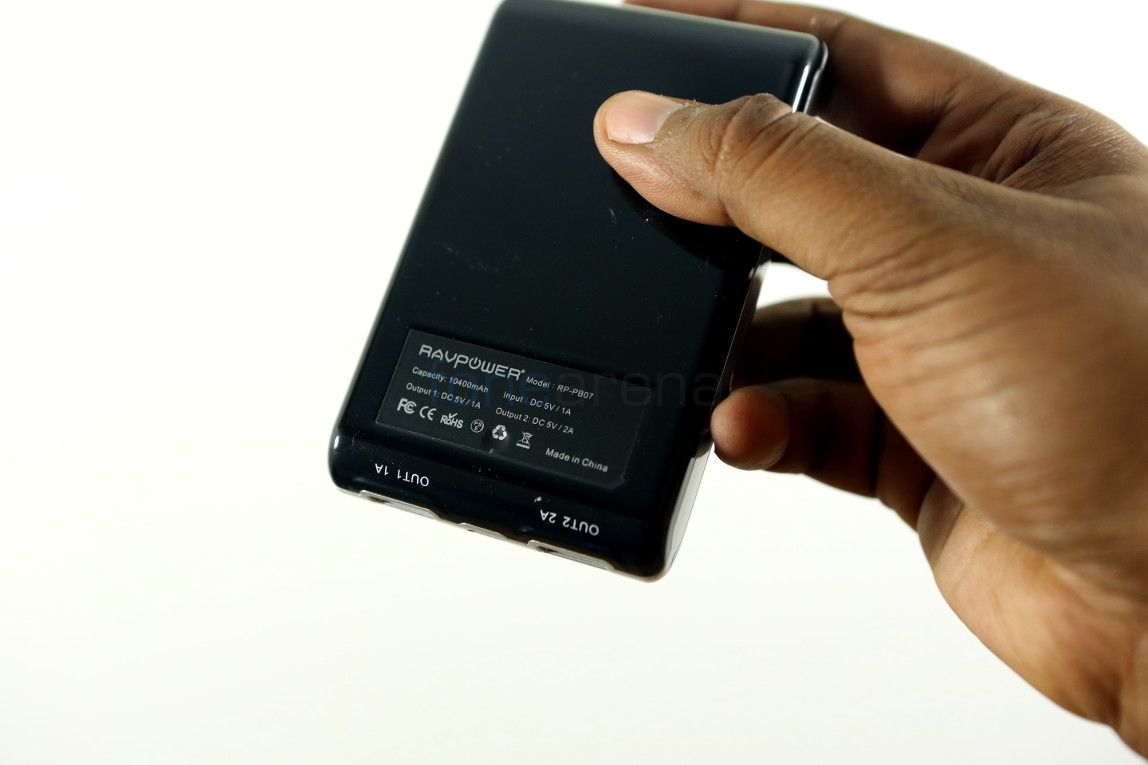 The RAVPower Element has a rectangular design and has plastic build. Since the power bank is shiny, it is prone to fingerprints. On the front there is a small power button along with four LED lights that glow in blue color. These light up to show the remaining battery left to be charged, when it's charging. You can press the button to show the remaining battery left when it's not charging. Overall the build quality is just average, and could have been better.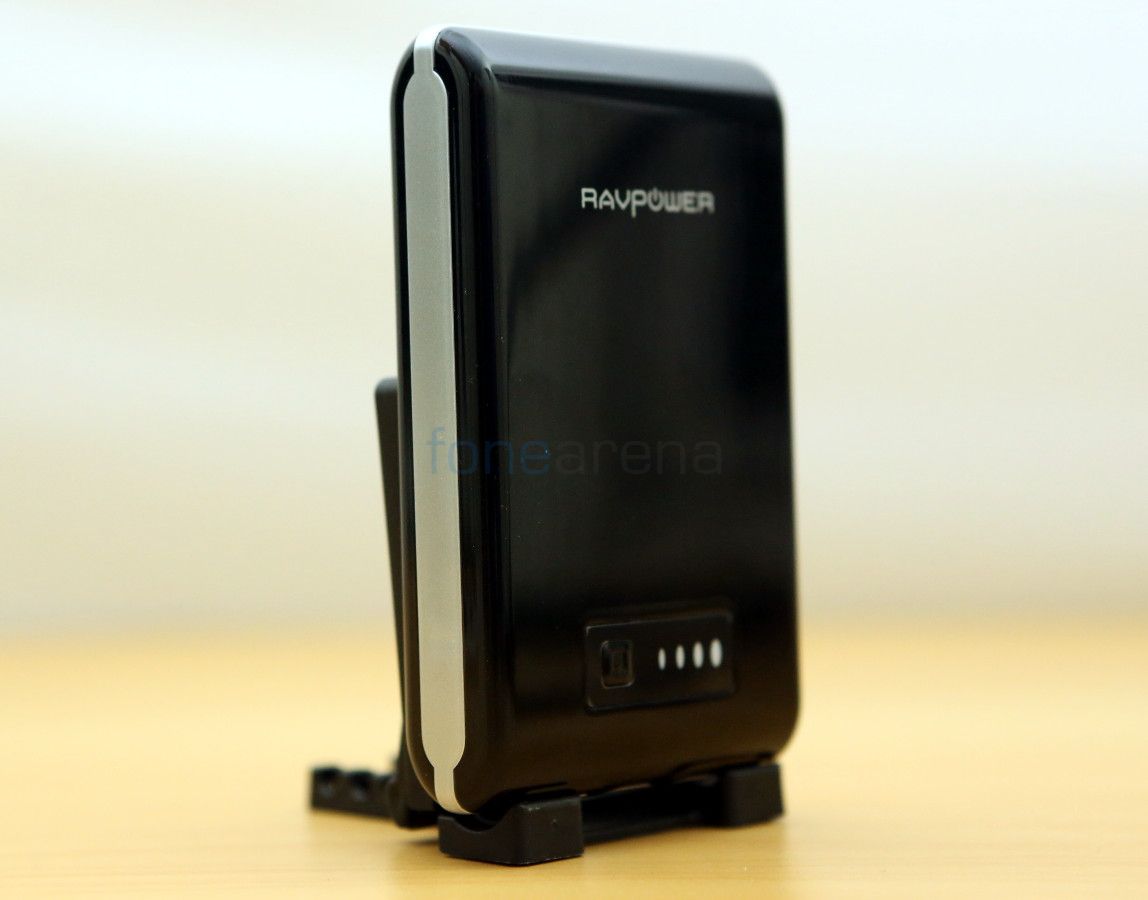 It has a silver colored finish on the sides, which is also shiny. The power bank also comes in white color that has the same silver finish on the sides. It looks huge, but it is 21mm thick, similar to most other high-capacity power banks. The width of the power bank is less than the Xiaomi's 10400mAh Mi Power bank, but it is slightly taller than it. It weighs about 227 grams, thanks to the plastic build.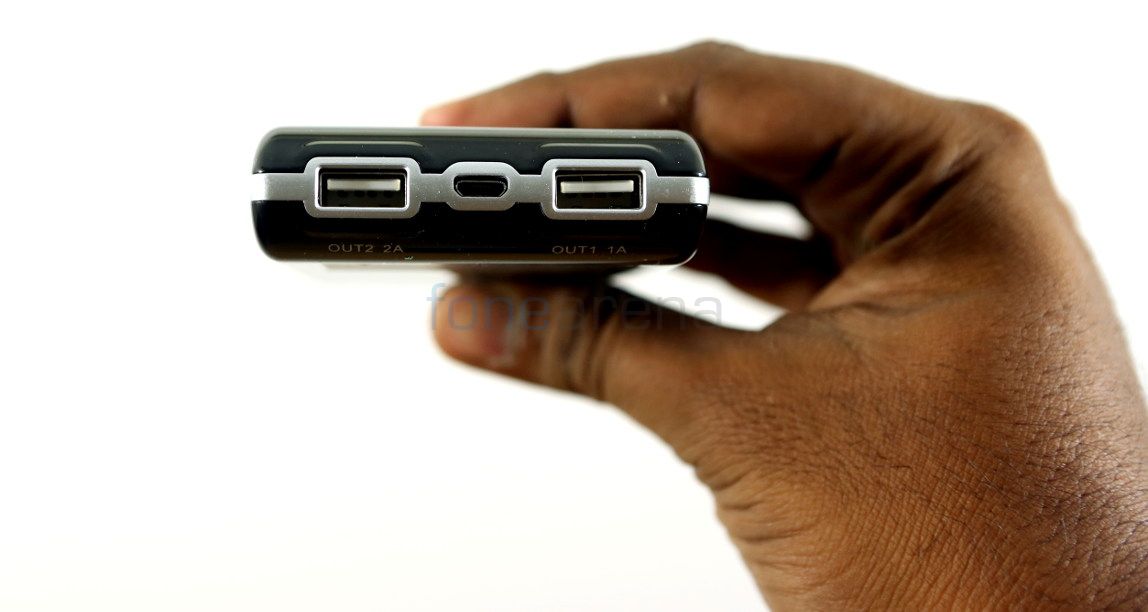 On bottom of the power bank there is a micro USB port for charging. It doesn't come with a bundled charger, but comes with two USB cables, one large and one small.  It has two USB slots, so you can charge two devices at a time. It needs a minimum 5V / 1A power to charge, but it is recommended to use 2A chargers since it takes a lot of time to charge the power bank using an 1A charger.
Performance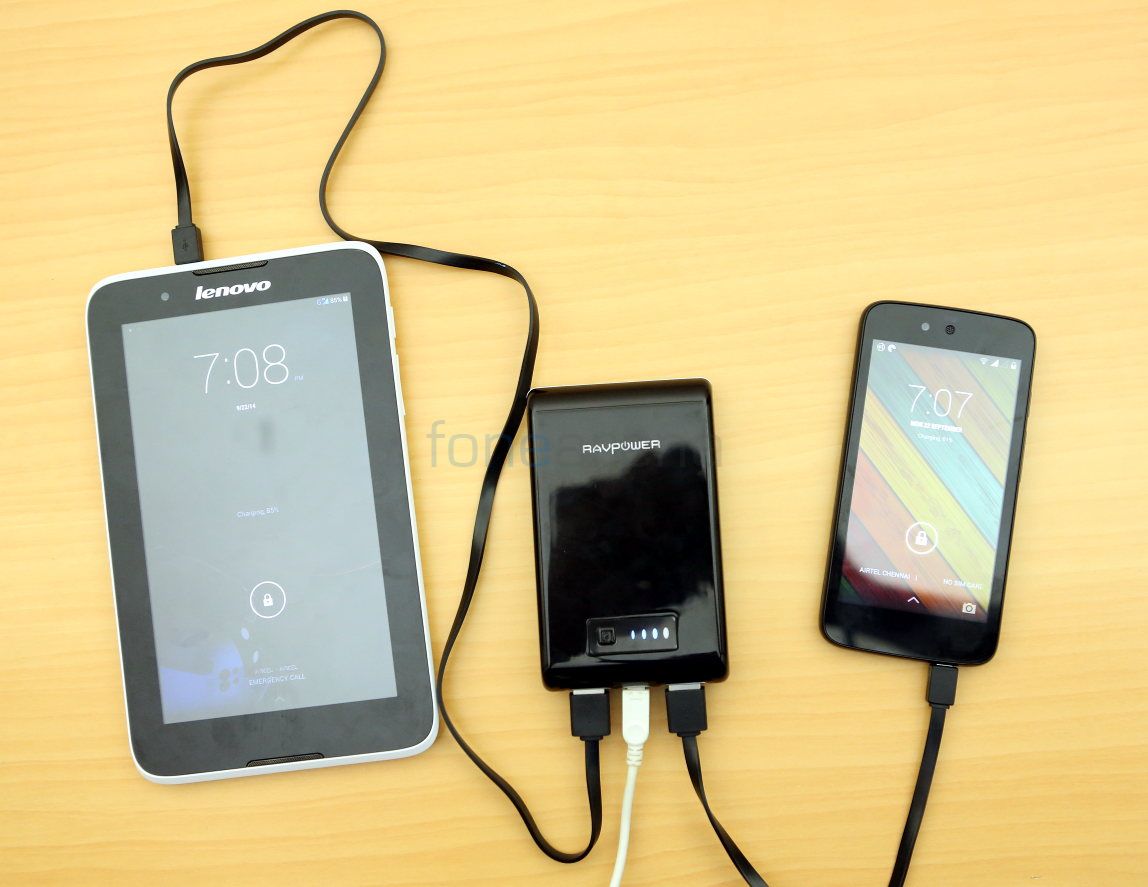 The company doesn't reveal charging conversion rate of the power bank. It can charge the Moto G close to five charge cycles, before it runs out of juice. It doesn't get heated even on prolonged usage. One USB slot offers 1A output and the other slot offers 2A output, so that you can even charge an iPad. It also comes with a micro USB to mini USB converter and a micro USB to iPhone 30-pin connector, so you can charge old iPads and iPhones easily. Wish it came with a microUSB to Apple Lightning connector to charge the latest Apple devices.
Conclusion
Since it is compact and has light-weight design, you can easily carry it in your bag, but it won't fit in your jean pocket easily. Priced at $24.99 (Rs. 1500 approx.), the RAVPower Element power bank is a good buy at this price, especially for its compact design and the ability to charge two devices at a time.
Pros
Compact, light-weight design
Can charge two devices at a time
Cons
Average build quality
Doesn't come with an AC Adapter