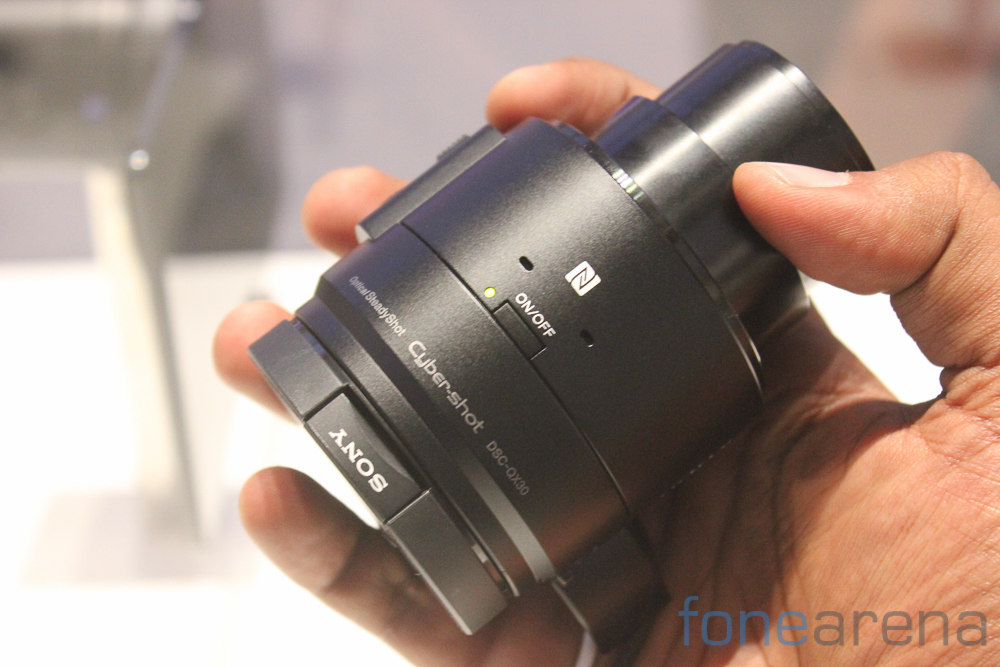 Sony unveiled the DSC-QX30 camera lens for smartphones at the IFA 2014, a year after unveiling the QX10 and Q100 smart lenses. The QX30 has 30x optical zoom and is supported by Optical SteadyShot image stabilization for better blur-free images. We got to check out the new camera lens at sony booth, check out the hands on.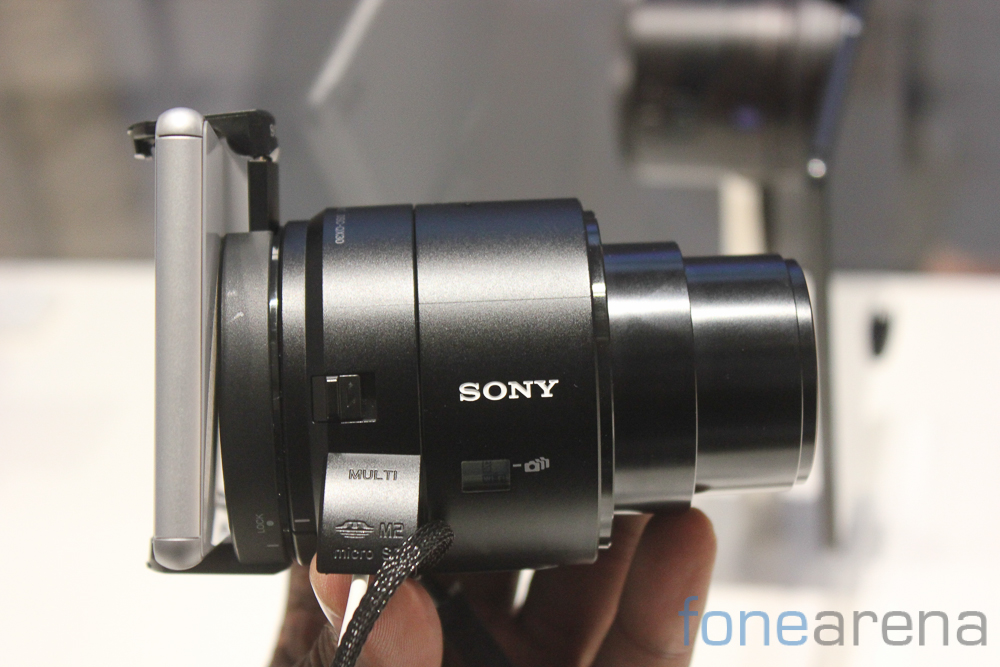 The body is huge since it has a 30x zoom lens. It weighs 178 grams, which makes it heavier than the QX10.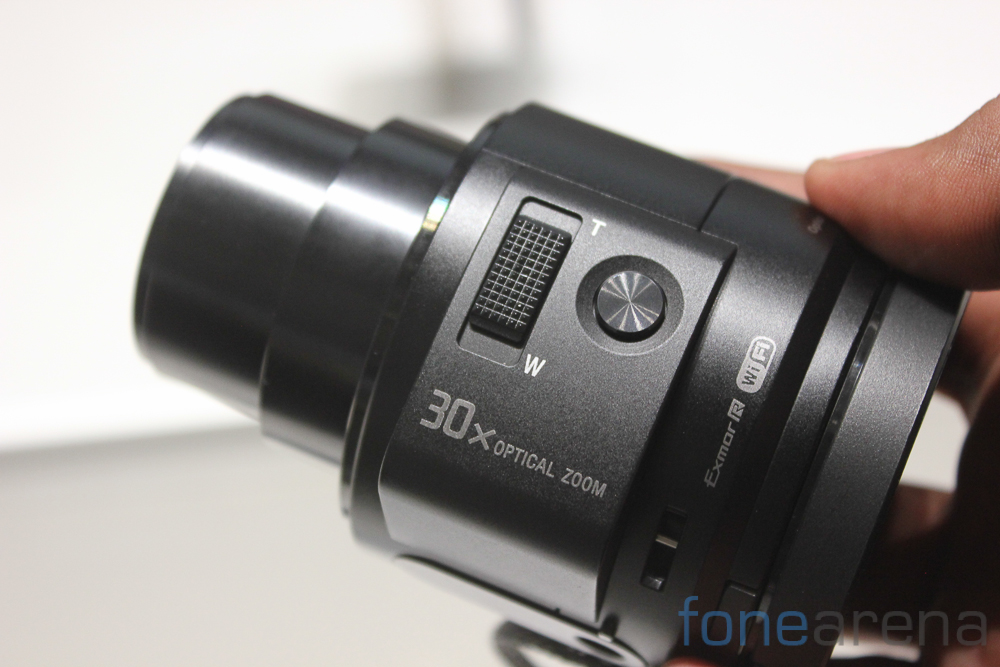 It has WiFi and NFC support. You can switch between wide angle and tele modes.
It comes with a strap to hold it easily, when it is not attached to a device.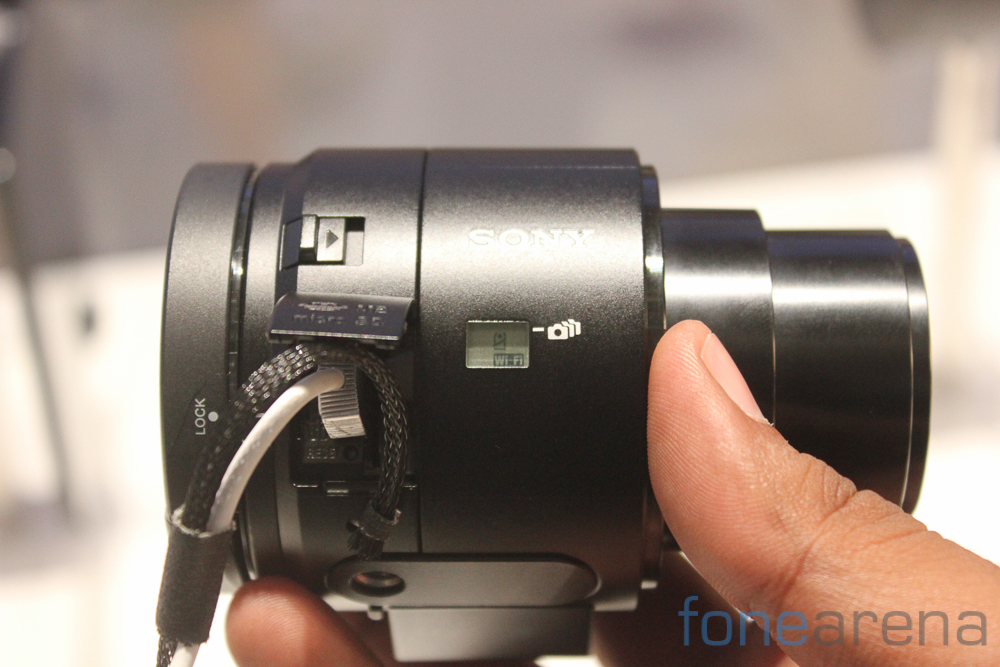 There is an indicator on the side that shows the connectivity details, camera mode and the battery level.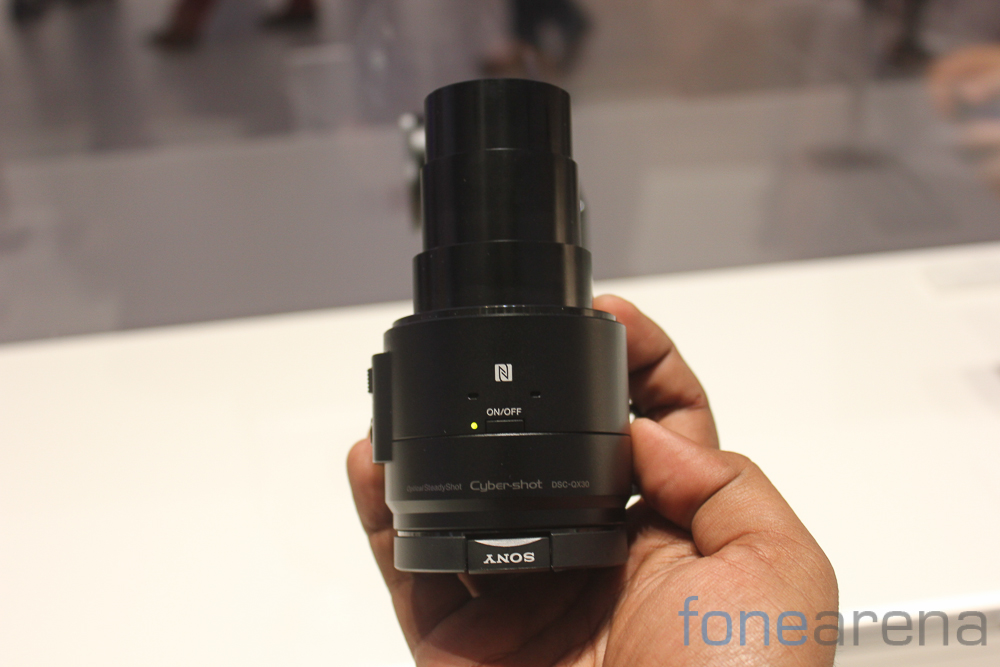 It has a 600mAh Sony NP-BN rechargeable battery.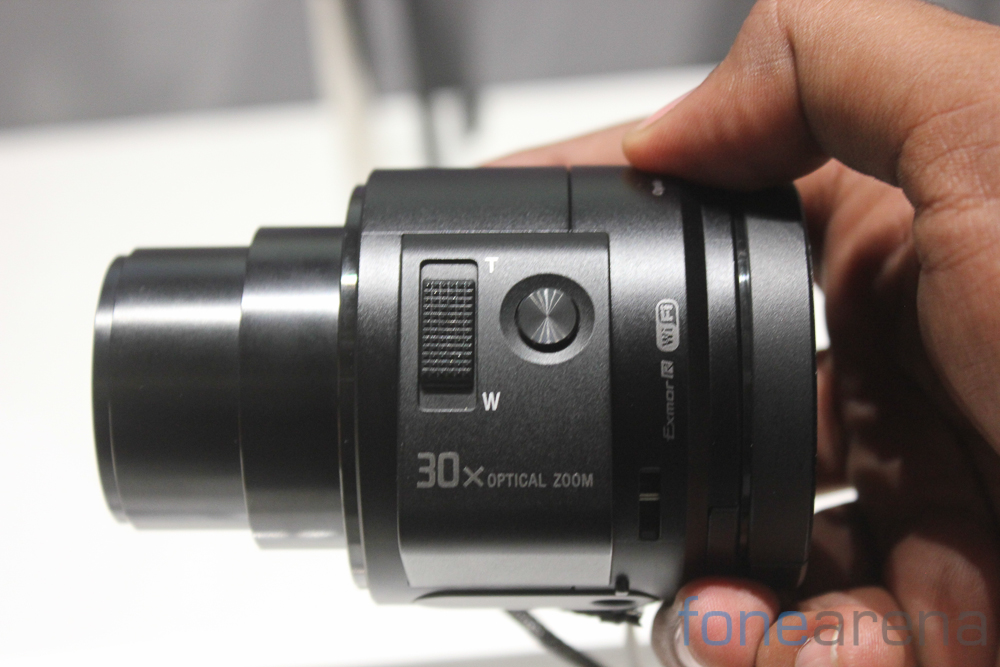 It has a shutter button too on the side. It uses Sony's Exmor R sensor.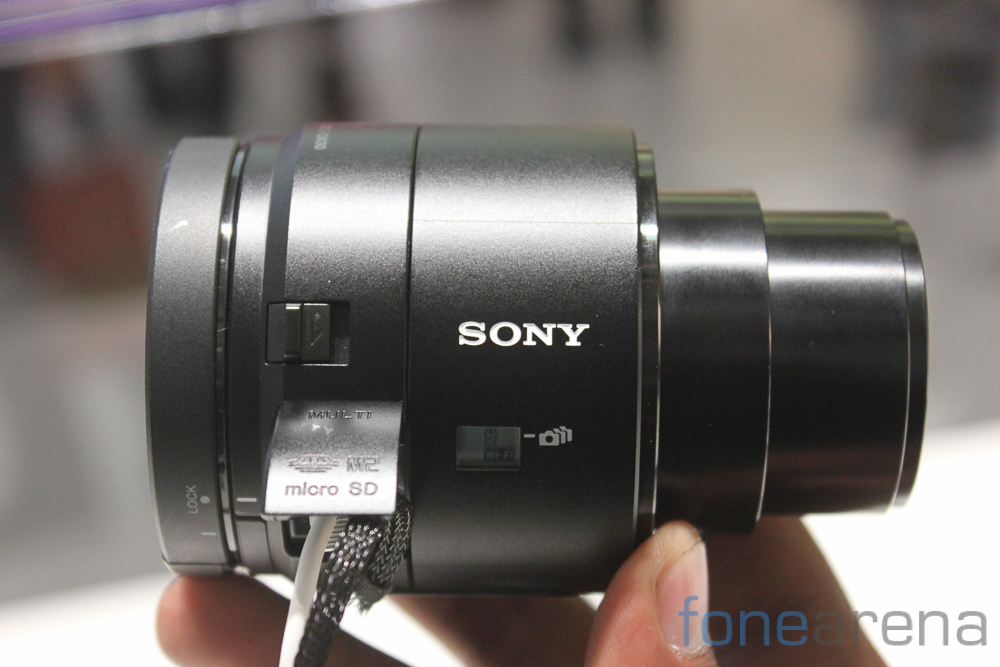 It has a microSD slot to store images and videos and a USB 2.0 Slot.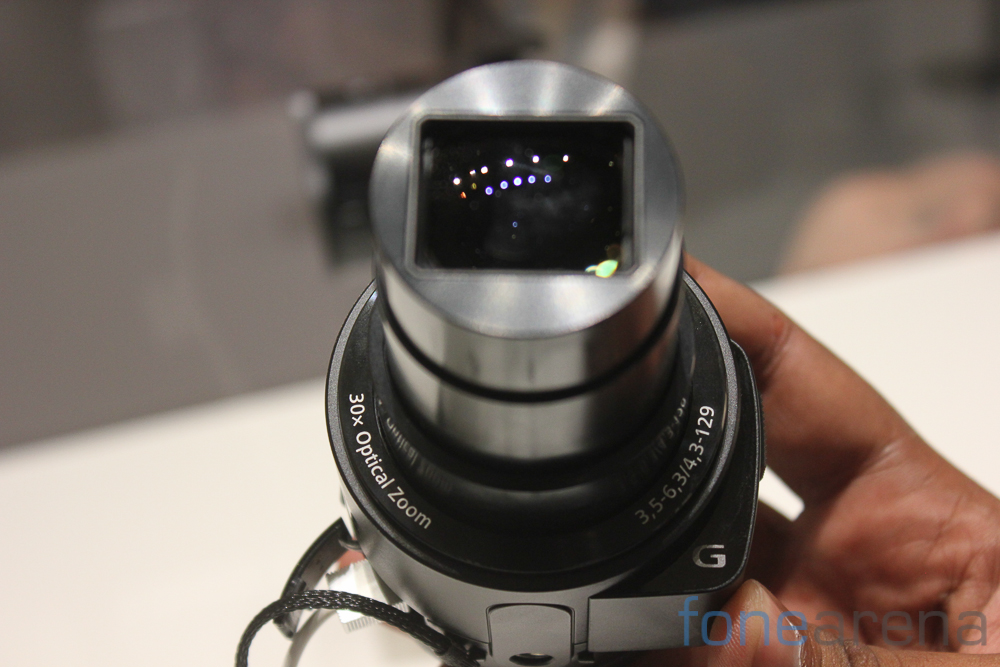 It has Sony G Lens with F3.5(Wide angle)- F6.3 (Tele) aperture. The Sony DSC-QX30 camera lens is priced at US$349.99.
Srivatsan contributed to this report