Motorola has finally launched the Moto 360 after an array of teasers videos and leaks. The much anticipated smartwatch by the company is here with a slim and circular display. The Moto 360 is 46 mm in diameter by 11mm deep and weighs 49g.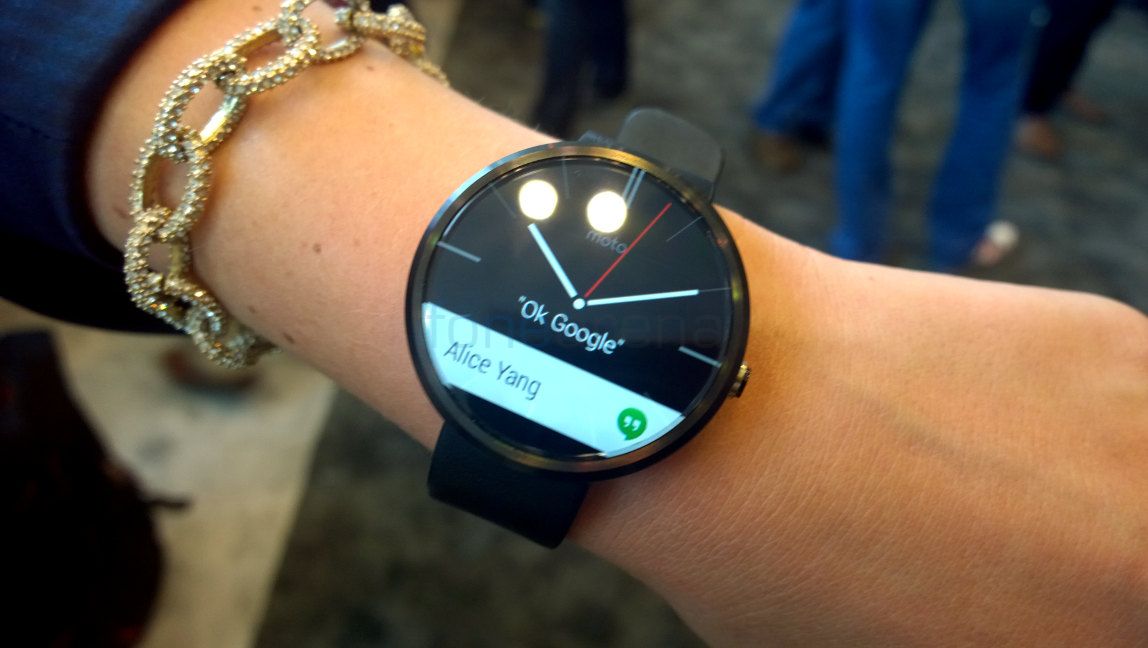 Priced at $249.99 for the leather belt model, the Moto 360 sports a 1.5-inches screen with a 320 x 290 native resolution with a round dial that maximizes display area and is protected by Gorilla Glass screen case. Unlike other Android Wear smartwatches which run on Snapdragon 400, the Moto 360 is powered by TI OMAP 3, 512MB RAM and 4GB internal storage. It runs on Google's Android Wear and is compatible with any Android phone or tablet running Android 4.3 or higher.
It boasts of pedometer and optical hear rate monitor and has IP67 dust and water resistance. Similar to other Android Wear devices, the Moto 360 offers wake-on-wrist-flick, automatic voice response via the "Ok Google" trigger, and activity tracking. It has a 320mAh battery that can last for a day however, like rumored earlier, Motorola also announced the wireless charging dock with the Moto 360.
The Moto 360 also comes in two stainless steel band options, steel grey and silver and will be available later for $299.99. Leather belt Moto 360 will be available in black leather and a limited-edition grey leather with suede finish at Best Buy, Google Play, and Motorola's own website. Indian users can rejoice as the Moto 360 will hit India later this month via Flipkart.