Samsung's much anticipated Galaxy Note 4 has been spotted on company's mobile website. The smartphone which is just days away from its official launch at IFA 2014 bears a model number SM-910T on the website in the form of UAProf.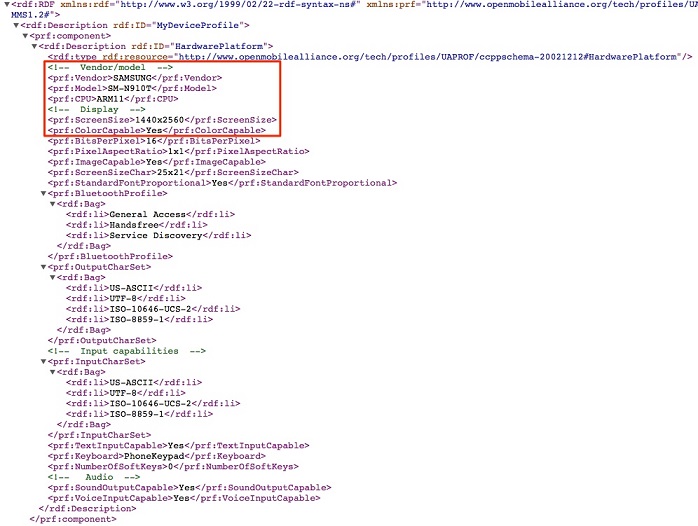 The listing confirms that the phone will have the previously rumored 2560×1440 QHD display. Note 4 will also likely sport 5.7 inch screen and a 16MP Sony IMX240 camera sensor with optical image stabilization (OIS). Other specs expected are S-Pen and  the fingerprint sensor and heart rate monitor. It will be powered by an octa-core Exynos 5433 processor, 3GB of RAM, 32GB of internal storage. The phone is reported to have 3-megapixel front-facing camera and a minimum 3,000 mAh battery with faux leather back .
Last week, the Note 4 was spotted in a new video that did not give any details of the phone. In addition, to the UAProf, a poster of the Galaxy Note 4 IFA event was also spotted.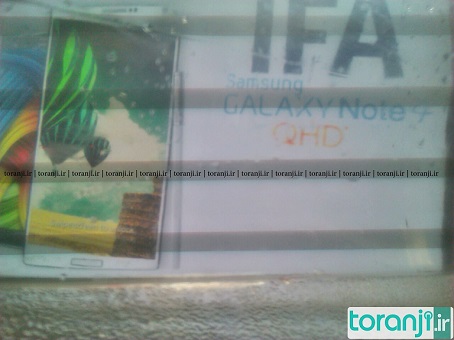 We will know all the exact features of the Samsung Galaxy Note 4 soon.
SamMobile| Source 1 | Source 2