Microsoft has updated OneDrive apps on Android, iOS and Windows phone. The cloud storage app for Android has added support for OneDrive for Business.
"Our Android update is starting to roll out today, and with it, you can now access both your personal and work accounts. This is the first example of how we're creating a single, unified OneDrive experience that holistically addresses what people, businesses, and IT managers need. Because people are increasingly using the same devices and apps to get things done at work and at home, the ability to store and share files in the cloud is essential on both fronts"

said Jason Moore in OneDrive blog post.
The update enables users to sign in with either their personal or business OneDrive accounts. Microsoft is trying to make it easier for users to distinguish  files, docs and photos from personal and professional OneDrive accounts. The company has also added a extra security layer on OneDrive for Android, allowing users to protect data with pin codes. In addition, OneDrive data may also be accessed from other apps.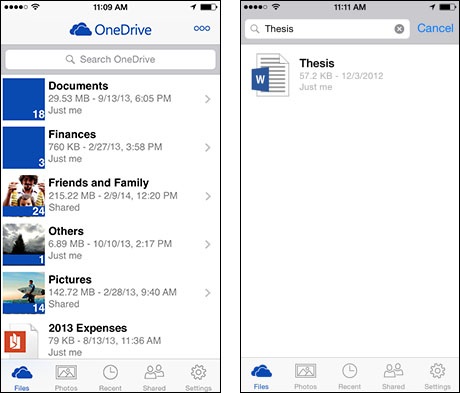 Besides the Android app,  Microsoft has also updated OneDrive for iOS with a native search and an "All Photo" view, allowing users of Apple products to view an overview of images stored on OneDrive in card-style format. Finally, the Windows Phone app for OneDrive will now enables access to OneDrive's recycle bin features along with number of bug fixes.
OneDrive for Android was last updated in May with file sharing, shorting and bigger thumbnails feature.
via:One Drive blog