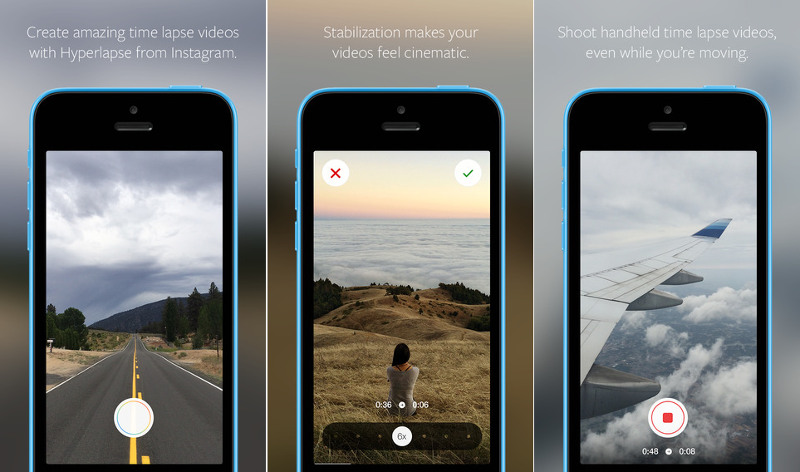 Instagram has launched Hyperlapse, a new app to capture high-quality time lapse videos even while in motion. It uses built-in stabilization technology to capture time lapses when you are just holding the device in your hand. You can choose playback speed between 1x-12x. The app doesn't require you to create an instagram account.
Currently Hyperlapse is available for iOS devices (iPhone 4 and up, iPad and 5th generation iPod Touch). You can save it on Instagram and also save a video in your device's camera roll. You can't edit or add filters to your video within the Hyperlapse app like Instagram. You can shoot a video for up to 10 minutes on iPhone 4, or up to 45 minutes on iPhone 5.
Features of Hyperlapse from Instagram for iPhone and iPad
Shoot handheld time lapse videos in motion— while you're walking, running, jumping or falling.
Smooth out your video for cinematic quality with automatic stabilization.
Speed up your hyperlapse to be up to 12 times the speed.
Share your videos seamlessly on Instagram and Facebook or save them to your camera roll to share anywhere, anytime.
Start filming immediately with a simple design that gets out of the way of your creativity
Download and start capturing. No sign up or account required.
Download Instagram for iPhone and iPad (iOS 7 and later)