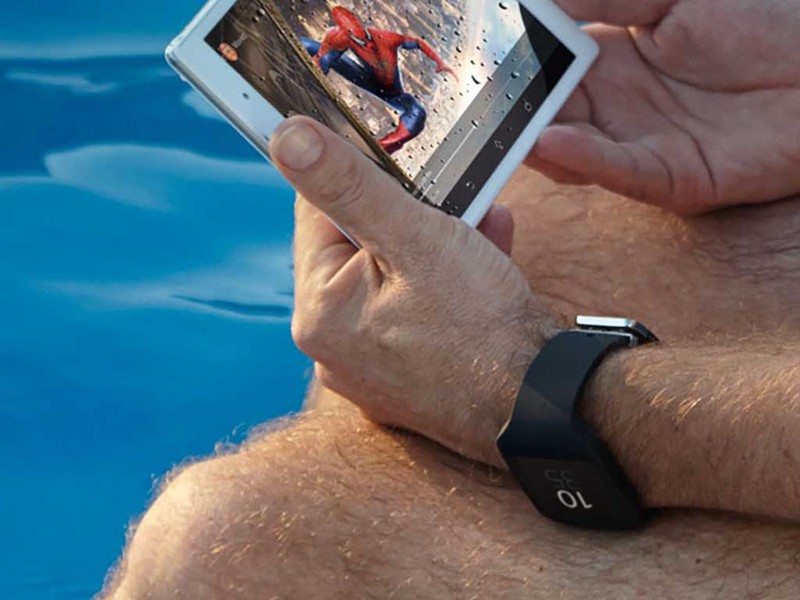 Sony has a habit of hinting at upcoming products through teasers hidden away in event invites. Taking a look at the invitation for its IFA event, it looks like the Japanese company might have a brand new smartwatch and perhaps even a tablet lined up for the event. There's been a lot of speculation around the event and expected announcements include an updated flagship, a new smart lens and the aforementioned smartwatch. 
Featuring rounded corners and a design that seems to lie between the 7-8 inch territory, the device appears to be the rumored Sony Z3 Tablet Compact. There's not much to go in terms of specifications but given the pool setting and historical precedence, the tablet should be waterproof at a minimum and will likely pack high end specifications.
Next up is the smartwatch. Packing a design that is more like the first generation Galaxy Gear than Sony's own Smartwatch2, the wearable is not expected to run Android Wear which is definitely a dampner. Sony has long insisted that it would continue using it's own platform for wearables while also introducing Android Wear based products over time. With just under 10 days left for IFA, we'll soon find out what Sony and others have in store for us. We'll be reporting live from the showfloor to bring you the latest!
[Via – Android Central]