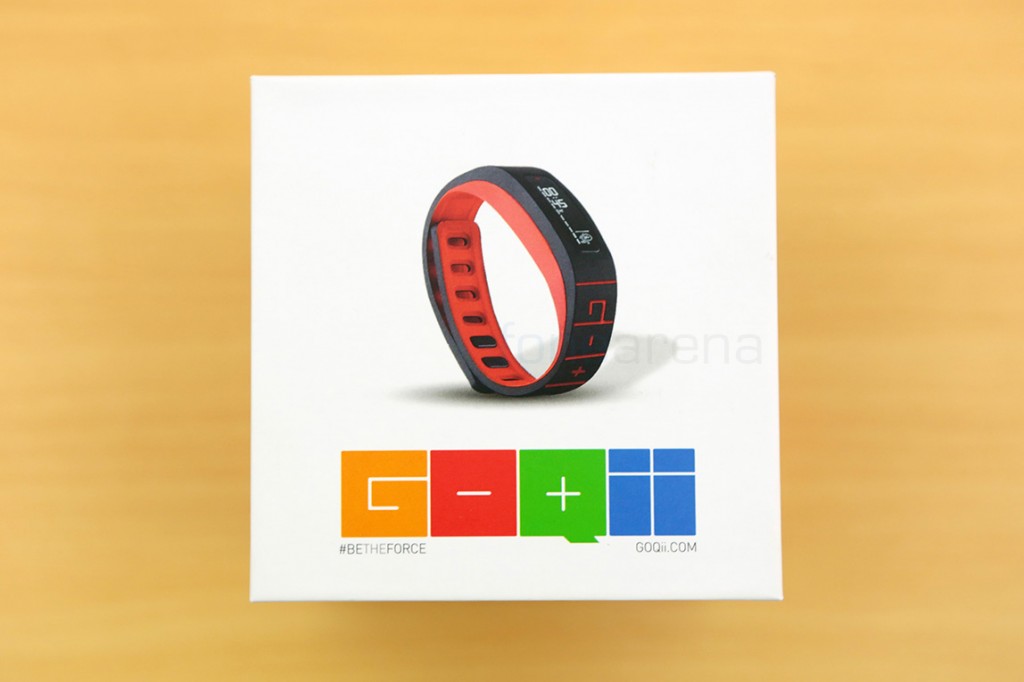 Most of us spend a good deal of time in front of our computers and we have little or zero physical activity and these Fitness trackers are supposed to help us exercise more and stay fit.That is how became a  big fan of fitness gadgets and it all started with my purchase of a FitBit Ultra back in 2012 and then the FitBit. Since then I have tried pretty much all the Fitness trackers out there from the FitBit to the Jawbone Up, Nike Fuel Band, Garmin Vivofit, Samsung Gear Fit and more. It all starts with a great level of usage and excitement, but sooner or later I end up giving up on the device and it end up collecting dust. Most of the fitness trackers out there have more or less the same features. Some might offer sleep tracking as a bonus feature but a Fitbit pretty much does the same work for you as a Jawbone UP or a Garmin Vivofit.  But why do I give up on every Fitness device after a few weeks with it ? The main issue is not the lack of some cool feature or such but the lack of motivation to continue exercising and to stay more fit.
When I first heard about the GOQii band , I was like , this is cool but this is going to be yet another Fitness tracker in the already crowded market and I would eventually stop using it but then I heard about the Coach feature which no other tracker in the market has currently. GOQii comes with a real coach to help you get motivated to continue burning those calories. The actual GOQii band is some decent hardware for version1 of the product. You can use it on your wrist or slip it into your pocket. The company is also working on a clip accessory which lets  you clip on the band wherever you feel like.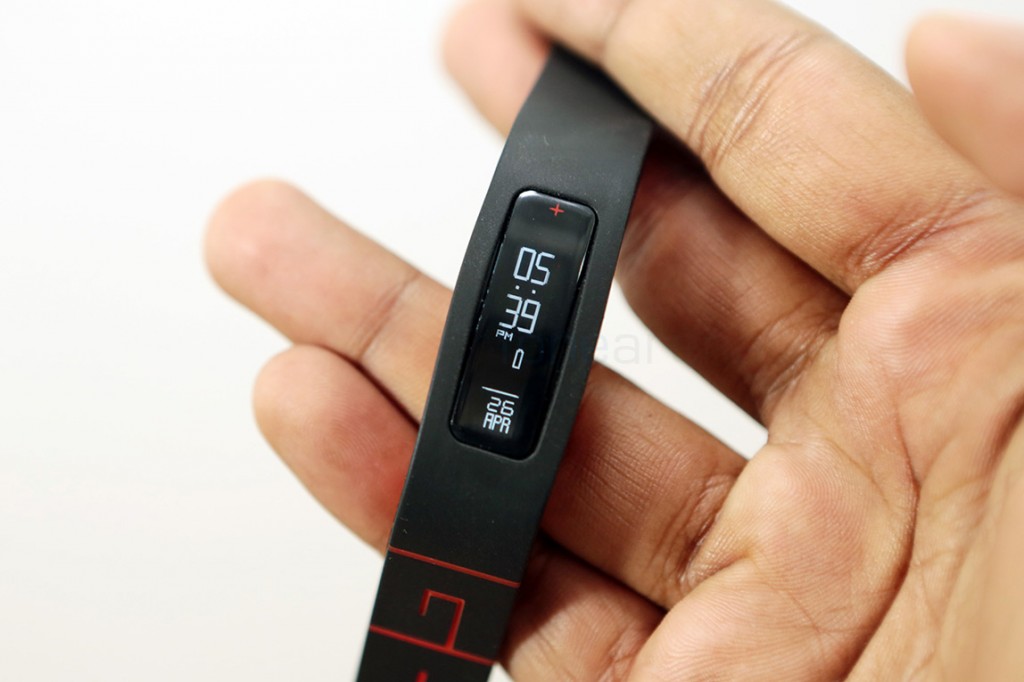 GOQii Fitness Band specifications
Touchscreen OLED display
Bluetooth LE
360-degree Motion sensor to measure your activity and sleep quality
Shows time, how long you stay active, distance traveled while active and how many calories you burnt during your day
Custom designed vibration to wake you up
Sweat proof and water resistant
Upto 4-5 days on a single charge
Mobile app to track your nutrition, lifestyle and karma
Unboxing
GOQii is founded by Vishal Gondal who is a serial entrepreneur and most recently sold his gaming company India Games to Disney.The reason he founded GOQii is described to detail in the video below
The GOQii App and Coaching Experience
I could try the App only on Android as the iOS and Windows Phone app are not out yet but still in the works. This is the dashboard you are presented with when you launch the app. I should admit I just used the band for step tracking.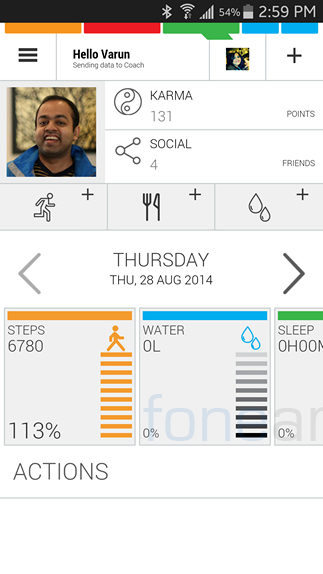 You can set a daily target of steps, sleep hours and water intake within the app.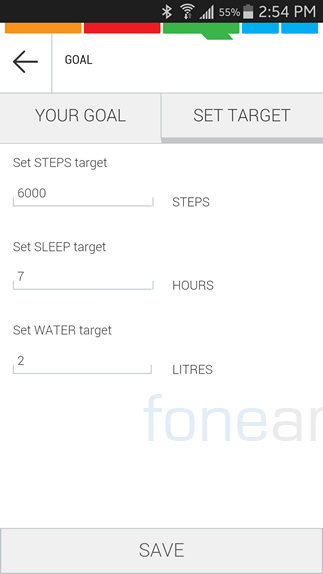 Here is my weekly progress from August till date. I know I did get a little inactive in the middle and now trying to get back to shape.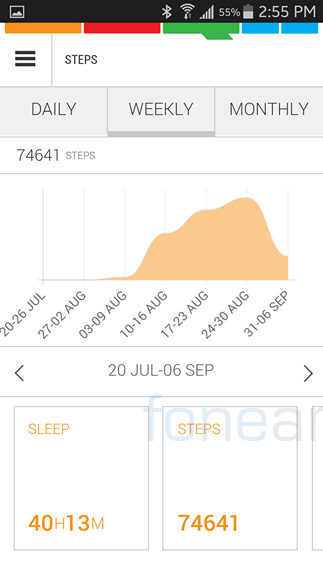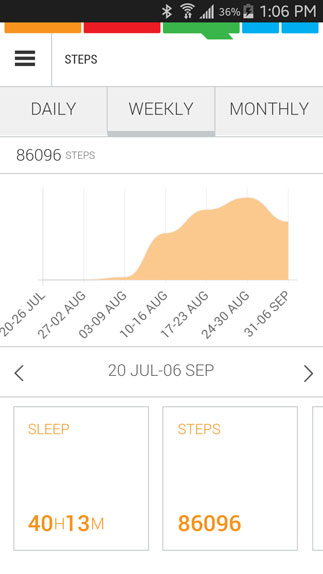 Motivation is one thing we all need to stay in shape and stay conscious about our health.I  really like the way my coach keeps motivating me to stay fit. And I forgot to sync my data recently and my coach was messaging me repeatedly and made sure I replied.
Well if you have a lot of self-discipline in these areas then GOQii is not meant for you but for the vast majority of us who spend a good deal of our lives in front of a desk and don't really pay attention to our health unless and until we end up sick or in the hospital, it makes a lot sense.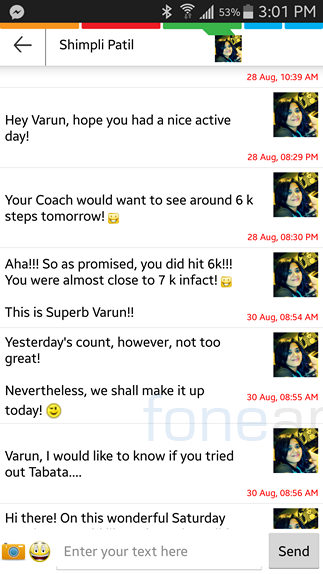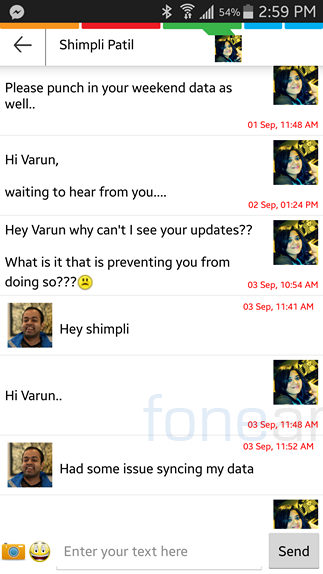 Karma points adds a whole new social cause angle to fitness and lets you donate Karma points to various causes.  This is being done in partnership with Oxfam.The  way you gain Karma points is by burning more calories.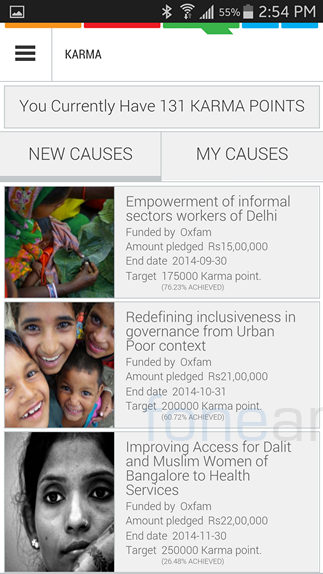 Price and Conclusion
In terms of the pricing , the GOQii band comes at a cost of Rs.6999 for 6 months and Rs.11999 for 12 months excluding tax. It is more like a cost for the coaching than for the device itself. It is more like a subscription to a virtual gym which you can use at your own convenience  ! At the end of the first year you, if you don't plan to renew the subscription, you can still use the GOQii band and GOQii application for free without the coach service.  But the company tells me  that they have got requests from users who want a lifetime subscription plan but they currently have only a 6 month and a yearly plan. The company is betting heavily more on the coaching than on the actual band itself as it plans to even bring the service to other devices in future.
I get to review and play with so many gadgets every month and out of those very few gadgets have an impact on my personal life and GOQii is one of them. As someone who spends 18 hours a day in front of a computer staying fit is even more crucial to me than a regular person.  Staying fit is something we all need to pay more attention too. We tend to take our bodies for granted and while it might not matter now it might have grave side effects later.Would I purchase a subscription myself ?  Without a doubt – yes,  provided I get the same level of motivation and follow up from the coach. I am signing up for the 6 month plan as I tend to be unlucky with yearly gym memberships.
The Fitness tracker market is already super crowded and there is barely any room for any new player especially when margins are razor thin and when masters of the hardware game like Xiaomi which is going to sell a band for $13. This is where GOQii's coaching feature comes in as a clear differentiator. The Fitness wearables market is all set to explode as more and more individuals and companies will start paying more importance to Fitness and I see GOQii being a game changer in that race.
Pros
Coach feature is probably one reason you should buy this device
Water resistant
Band & coach instill an overall feeling of positivity
Karma points adds social cause angle to fitness
Cons
Battery life could be better
Manual Sleep tracking
Only supports Android as of now but iPhone and Windows Phone support coming soon