Microsoft has updated Skype for Windows 8.1 by adding support for free group video calling. The feature will let Windows 8.1 tablet or two-in-one device users enjoy free group video calls.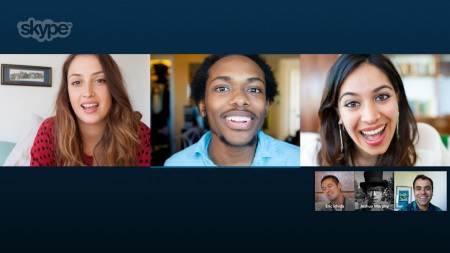 The free group video calling support was rolled out  to Mac, Windows and Xbox in April this year. Now, users can add upto 10 people in video calls at one time. Prior to this update, only Premium users could use this service at $9.99 per month.
"We've found that most group calls take place between three or four participants.  When building the group video calling experience for modern Windows, we optimized so that the three most talkative people – plus yourself – are visible at the same time"

said Skype in a company blog post.
Skype further stated that users could now double tap on people who are not talking during a group video call to see their video feed in full-screen. Unfortunately, free group video calling feature still has to make way to its app on mobile platforms like Windows, Android and iOS.
Check out the video below to know more about group video calling
httpv://www.youtube.com/watch?v=cjmdX4ZYKAw
The updated Windows 8.1 app is now available for download in the Windows Store.