With an aim to bring iPhones and iPads to enterprise customers, Apple has teamed up with IBM. As a result of the partnership, IBM will create more than 100 business-focused apps and Apple will sell iPhones and iPads pre-loaded with specific apps to companies across the globe.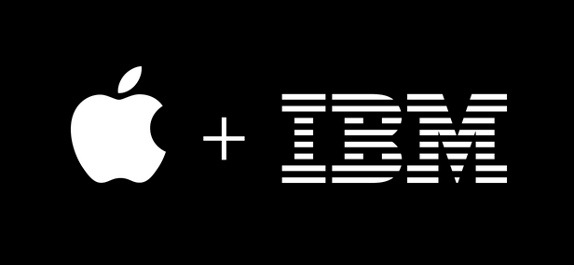 IBM will develop iOS apps serving the retail, banking, insurance, transportation and telecommunications industries under the umbrella of IBM MobileFirst for iOS Solutions. Apple will add a new class of service to its AppleCare program and support aimed at enterprise customers. This program will provide IT customers with 24-hour, all-day support via phone and online, while IBM's workforce will offer on-site support as well.
"iPhone and iPad are the best mobile devices in the world and have transformed the way people work with over 98 percent of the Fortune 500 and over 92 percent of the Global 500 using iOS devices in their business today. For the first time ever we're putting IBM's renowned big data analytics at iOS users' fingertips, which opens up a large market opportunity for Apple. This is a radical step for enterprise and something that only Apple and IBM can deliver."

said Tim Cook, Apple's CEO in a company statement.
According to the press release, the enterprise platform will include "analytics, workflow and cloud storage, to fleet-scale device management, security and integration" and IBM will make package offerings available to companies that include "device activation, supply and management."
The first MobileFirst for iOS apps are expected to arrive in early 2015. This partnership is big step from Apple as it has not been a company indulging in enterprise solution. In the meantime, Apple's entry is going to be tough on Blackberry as the struggling company is touted to be a promising player in enterprise customer market. Finally, Apple will be up against Google, which is integrating bring-your-own-device technology into the upcoming version of Android .