News reports about Samsung working on virtual reality headsets surfaced online in May this year. Now, SamMobile has revealed that the Korean electronic giant is calling it as the Gear VR and it will debut at the IFA 2014. The report has posted an image of the Gear VR  that will reportedly debuted alongside the Galaxy Note 4 at the event. As reported earlier Facebook's Oculus Rift will collaborate with Samsung for the software of the device.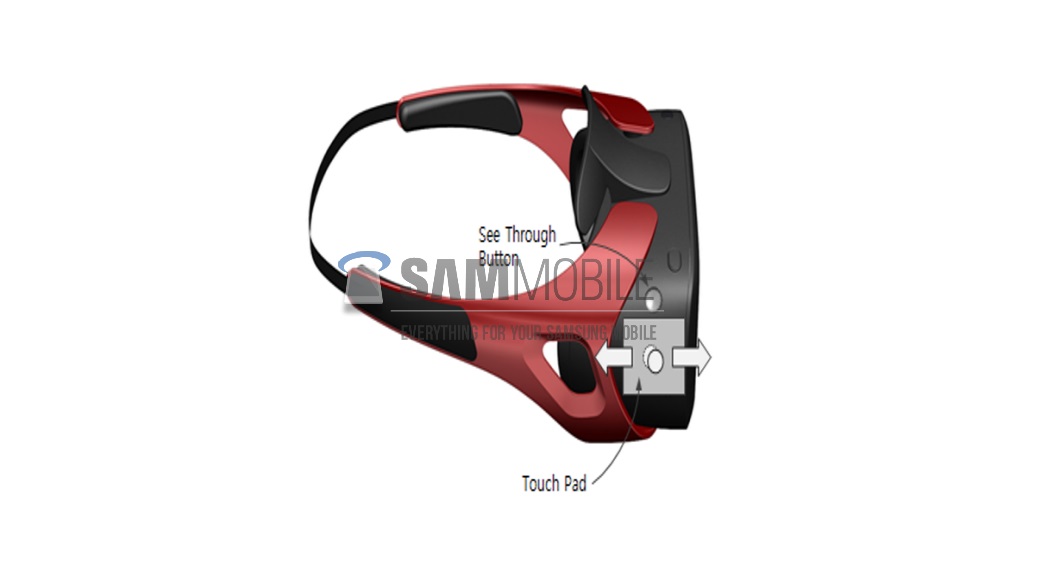 It will likely not be a standalone device and users will need to plug their Galaxy smartphones to use the it via USB 3.0 slot. The headset will then rely on the phone's sensors to power the head-tracking system. It looks like the Gear VR will have a trackpad on top and a "see-through button" for activating a camera to view your surroundings.
In addition the Gear VR will be packing a touchpad on its right side, which may be used for interacting with objects in VR programs. The report also states that Samsung will make the headset's software development kit available shortly after it's announced and will come with a selection of apps. Unfortunately, there is no word on the pricing of this virtual reality headset from Samsung. Also, the company has not officially confirmed the Gear VR but it looks like it will attract Galaxy handset owners.
Source:SamMobile