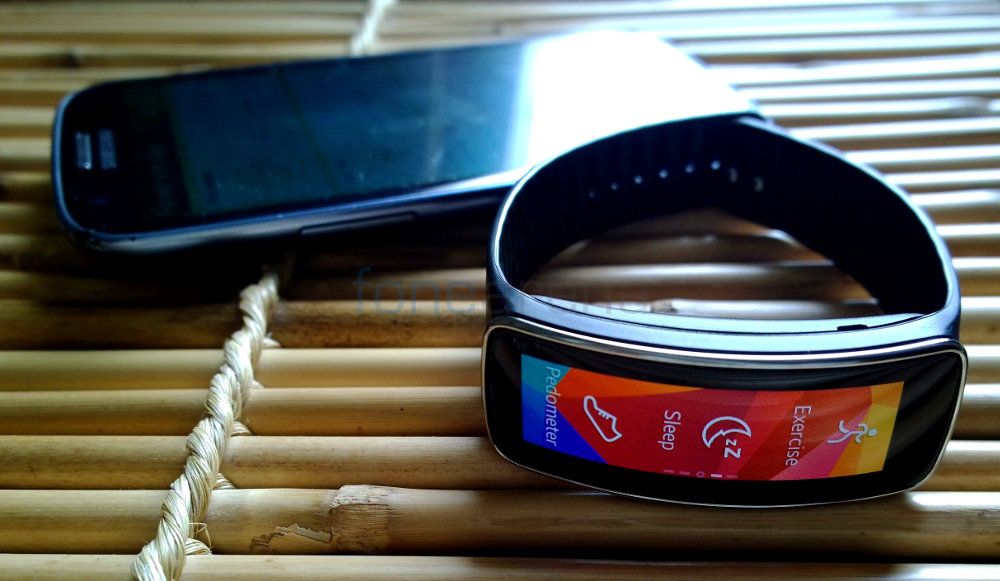 Unlike most wearable wrist gadgets, launched in the first half of 2014, Samsung Gear Fit is the only one that does not look like a police ankle monitor! (square). It is the best looking wrist gadget I have used, thus far. Samsung Gear Fit not only looks good but also juggles well, its dual functions – of being a Smart watch and a Fitness gear.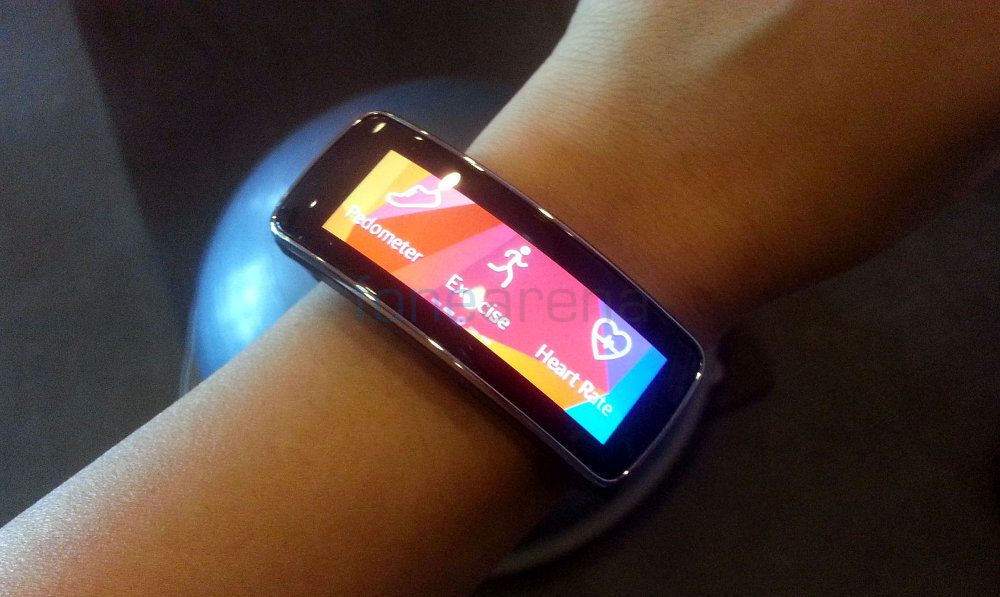 I sported the watch gear for nearly a week, especially during outdoor running, gyming activities. Samsung Gear Fit does pull a lot of attention for its bright screen and distinguished shape. I too, savored its good looks and smooth touch screen till I eventually began to see its not all perfect.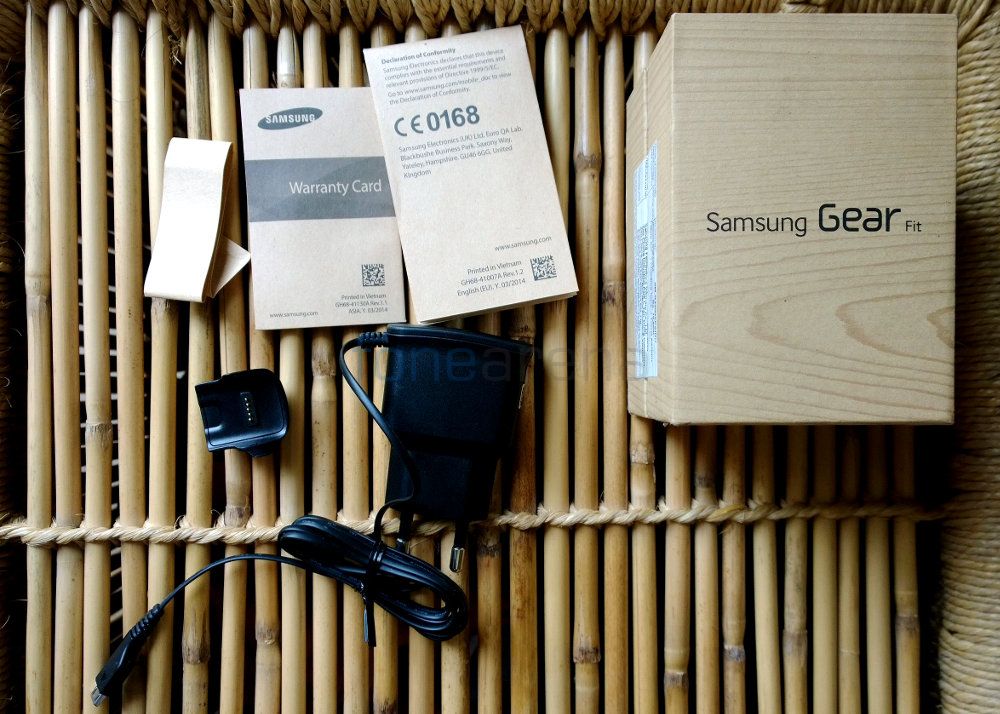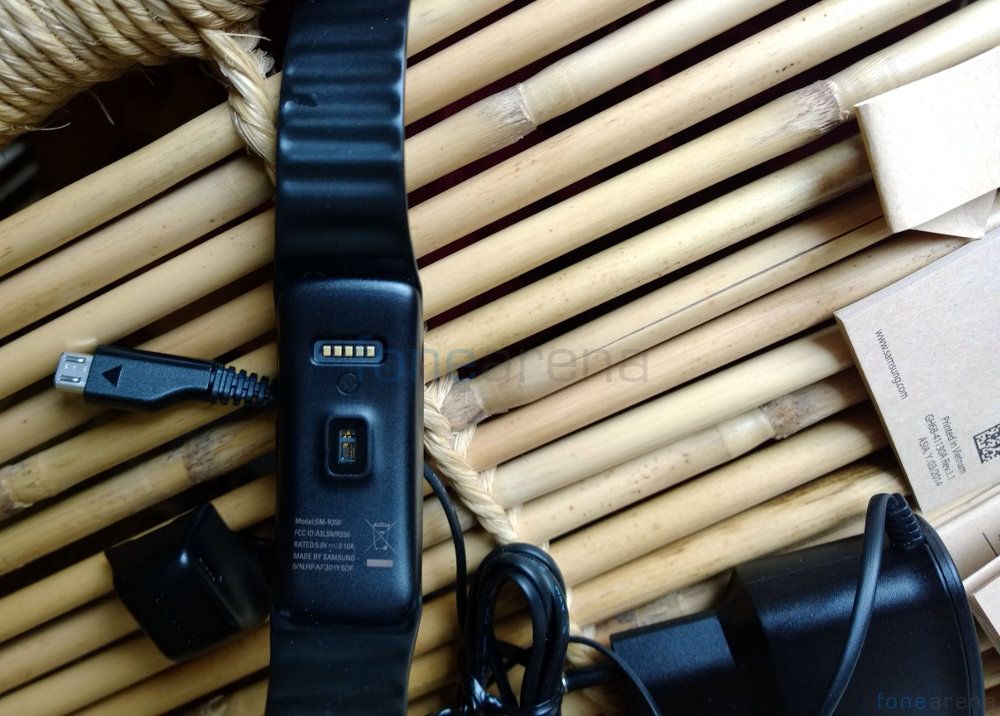 From step one i.e. charging, why does the charging for a wearable gadget have to be so complicated? Samsung Gear Fit requires 2 equipments (I'd like to call them that). One, a charging cradle (very easy to misplace) and second a different charger (which is not the same as your Samsung Galaxy phone).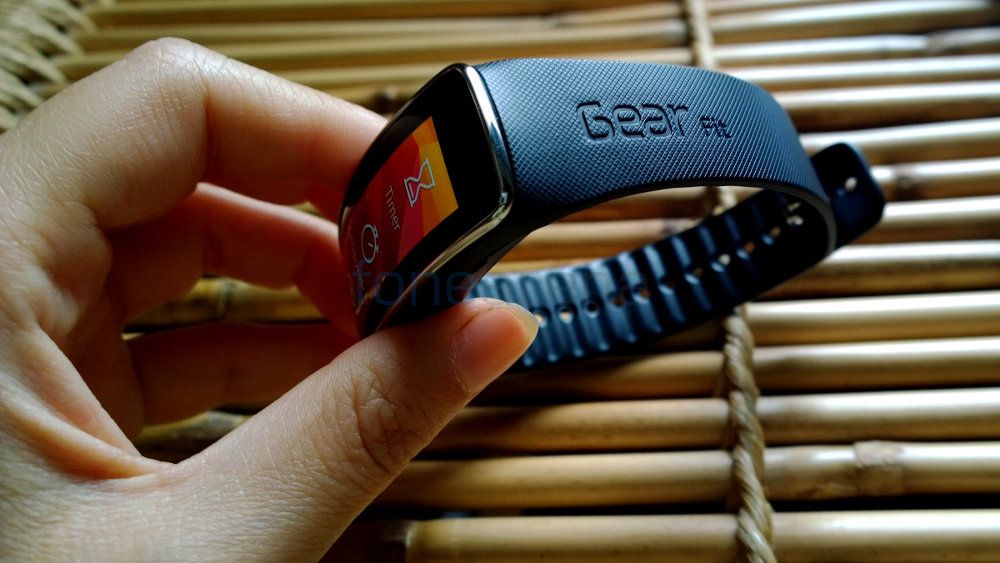 Once charged, the device does not last for more than 5 hours, on average use because of its bright screen. Gear Fit's specification page suggests 3 to 4 days on typical usage!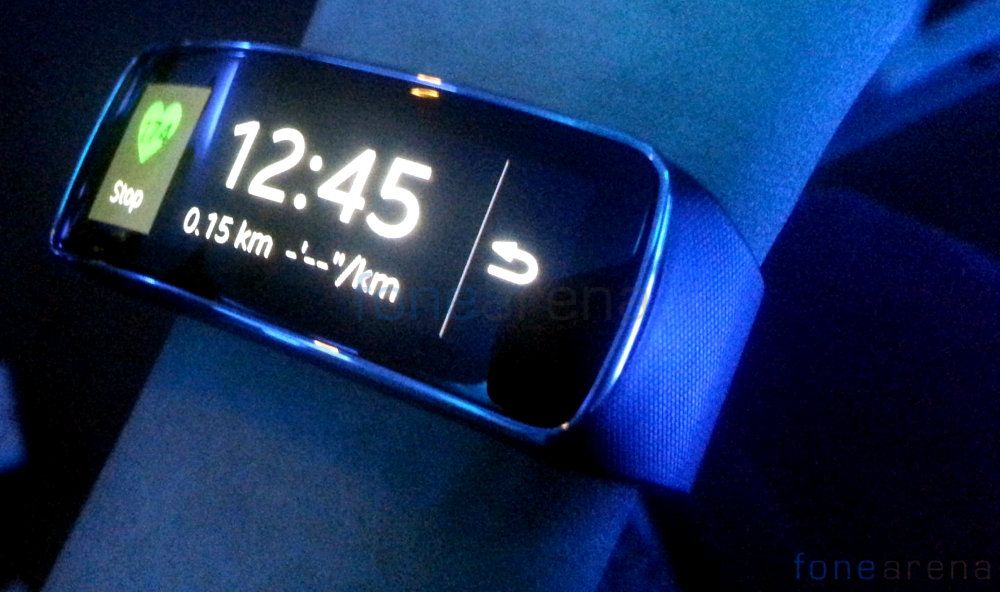 Wear-ability: I found the Samsung Gear Fit quite comfortable to wear. It is light at 27 grams and looks fab on the wrist. Curved Super AMOLED touch screen's sensitivity is flawless. Plastic strap is sturdy and suits the overall look of gear watch.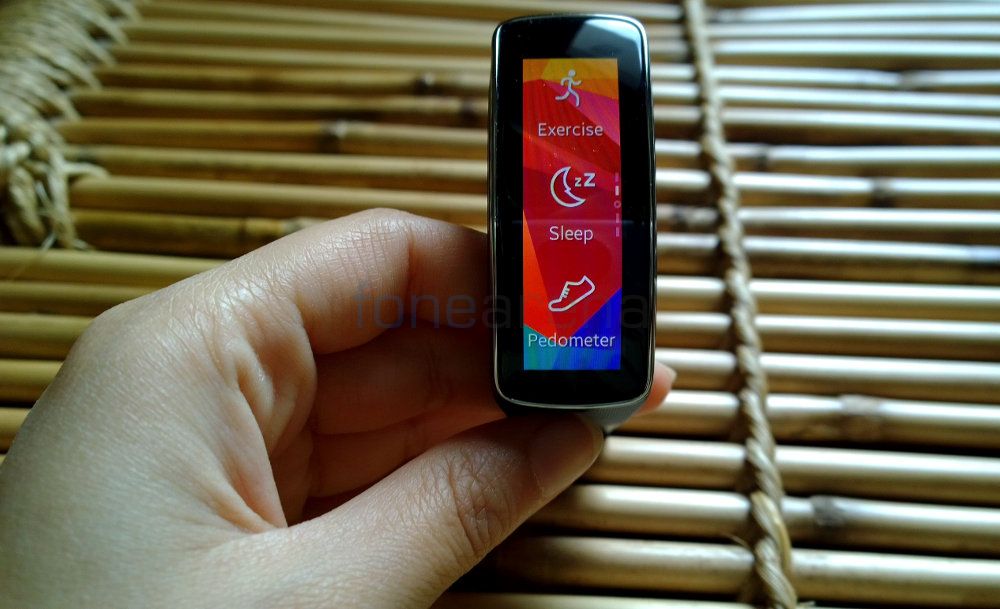 Samsung Gear Fit has these primary functions – Pedometer, Exercise (Running, Cycling, walking), Sleep, Heart Rate, Notifications, Media Controller, Timer, Stopwatch, Find My Device.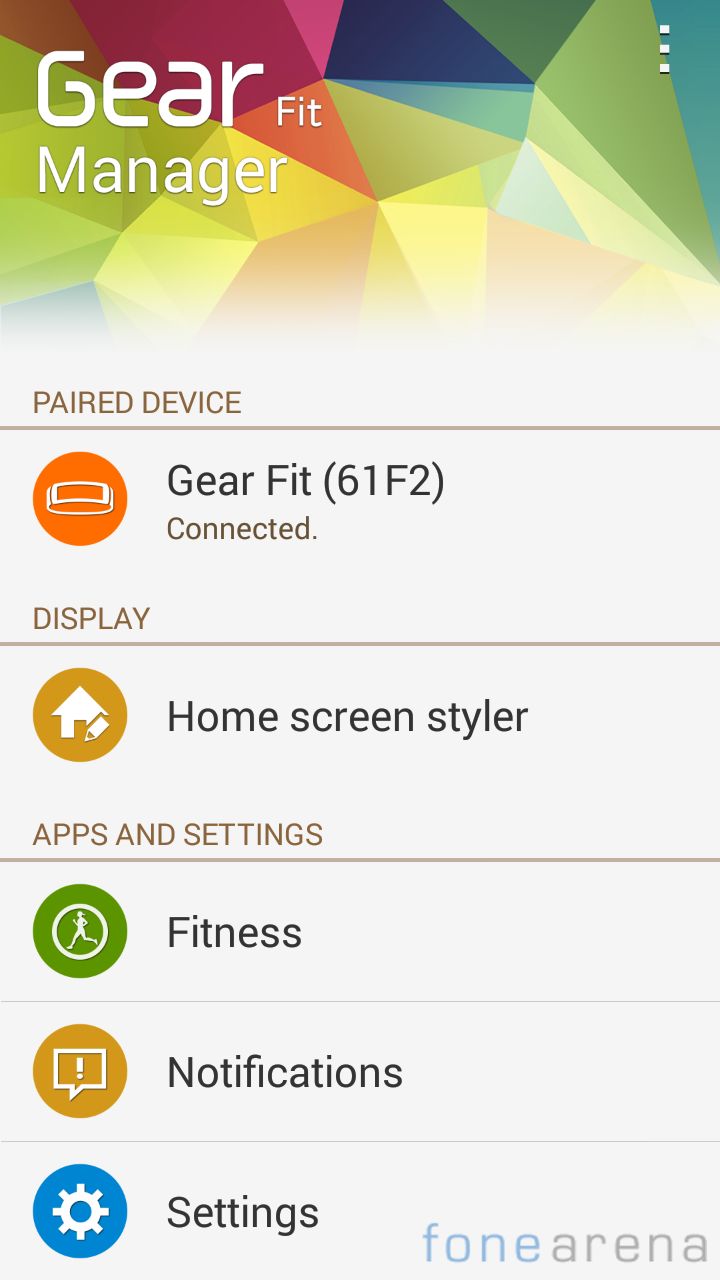 Functionality: To read and control data and functions of Samsung Gear Fit, one has to download the fitness gear app 'S Health' from Samsung app store. Sync fit gear, with the app and you are all set to use it.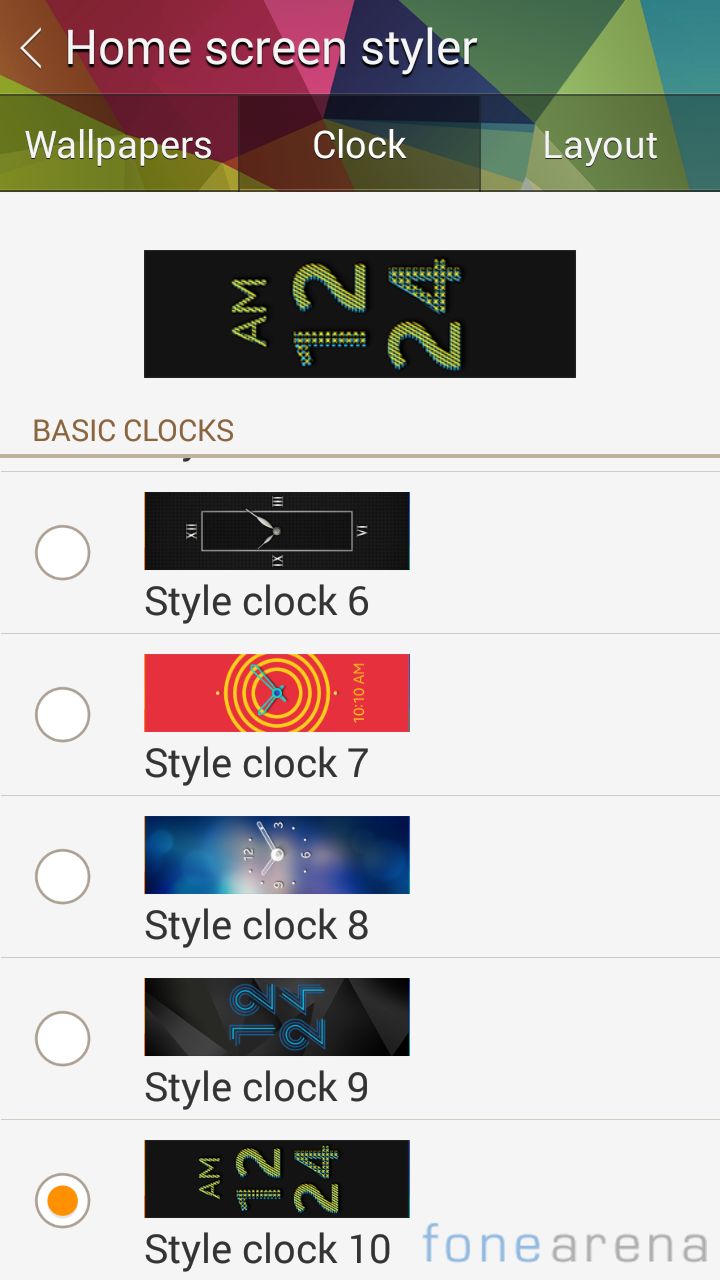 Nearly everything on the Gear fit can be controlled via 'S health'. Changing wallpaper, preference of notifications & icons. It also keeps track of recorded miles, heart rate and calories burnt.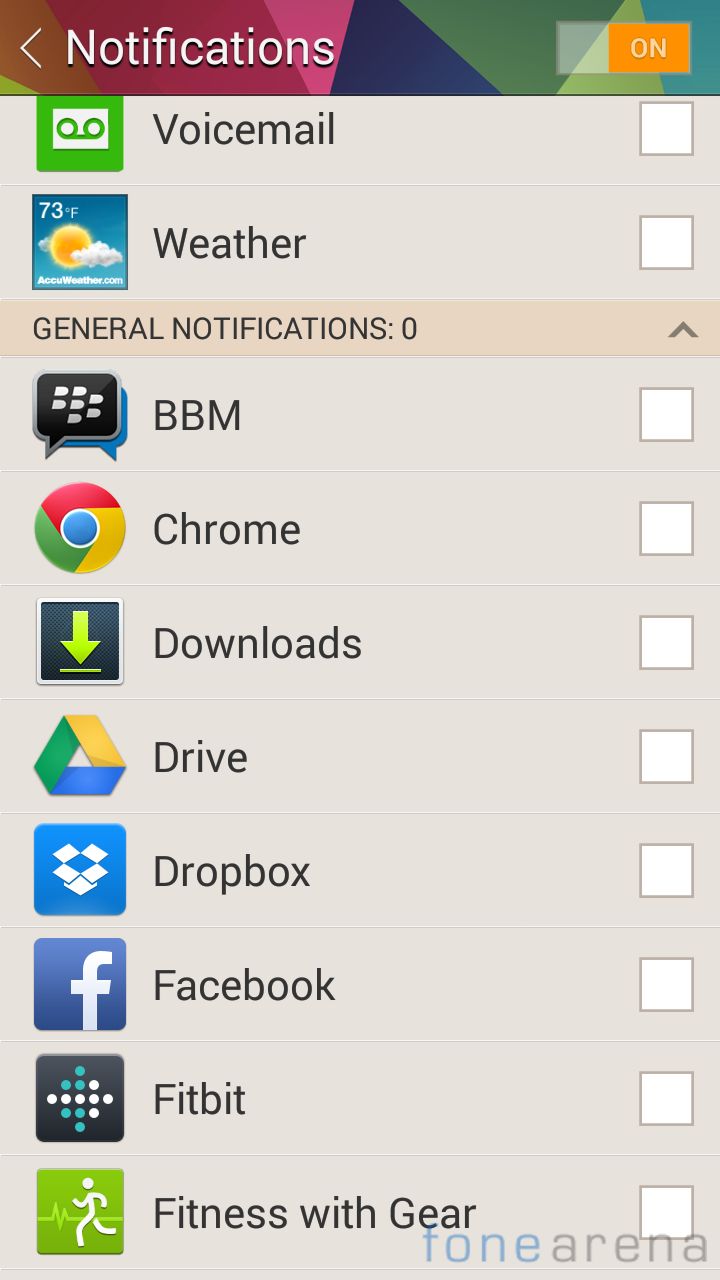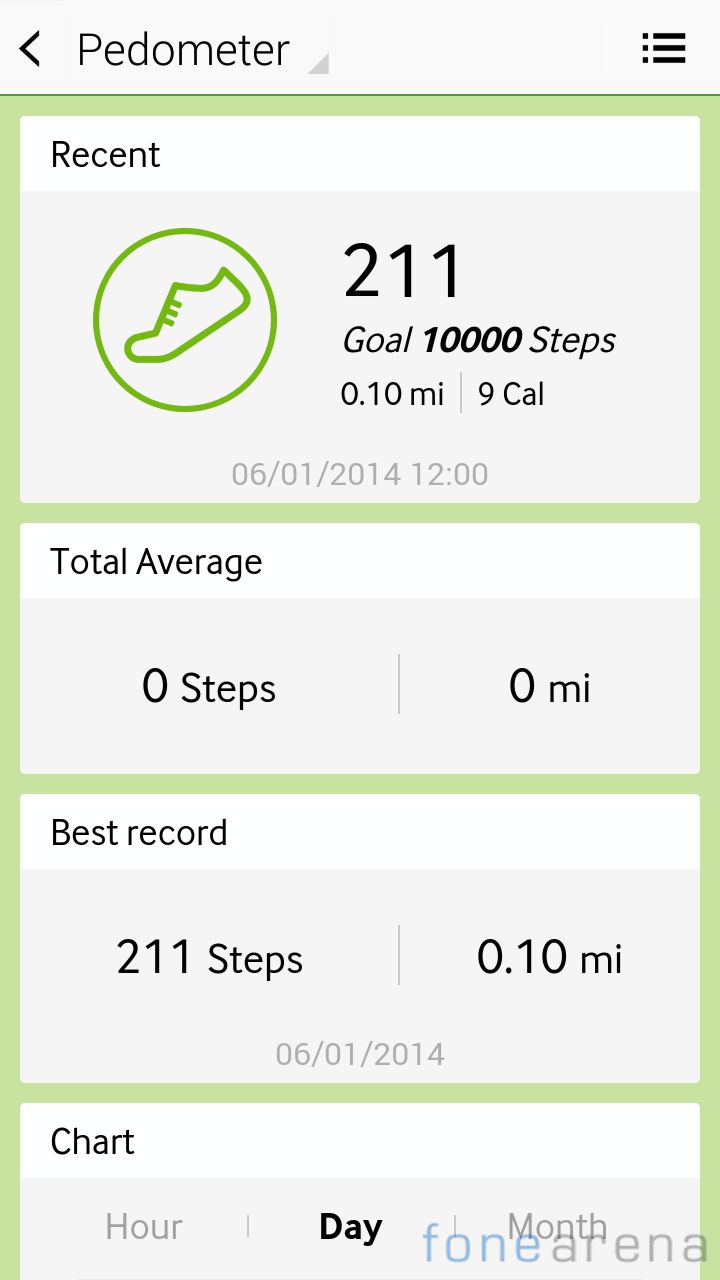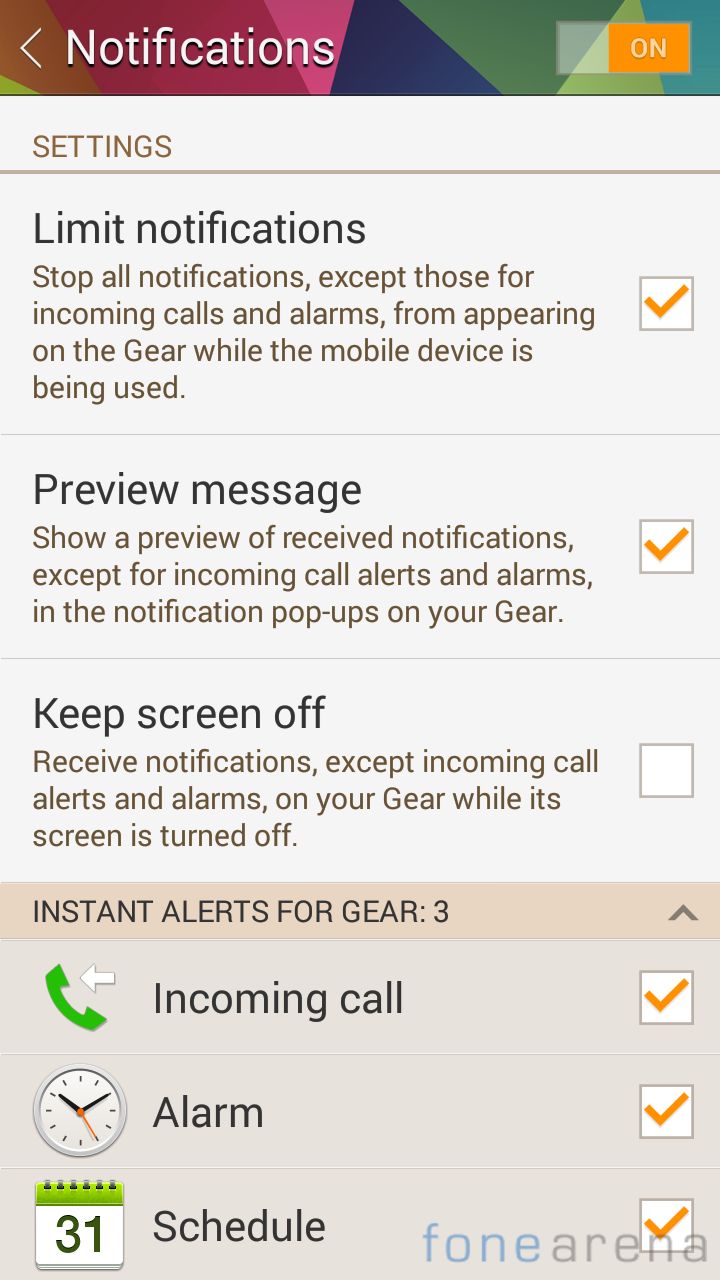 Usability: The Gear Fit is more of an outdoor exercise tracking gear. Calories lost and distance covered while running or cycling will be recorded only if you are traveling outdoors from location A to location B, as Gear Fit uses GPS to begin, tracking an activity.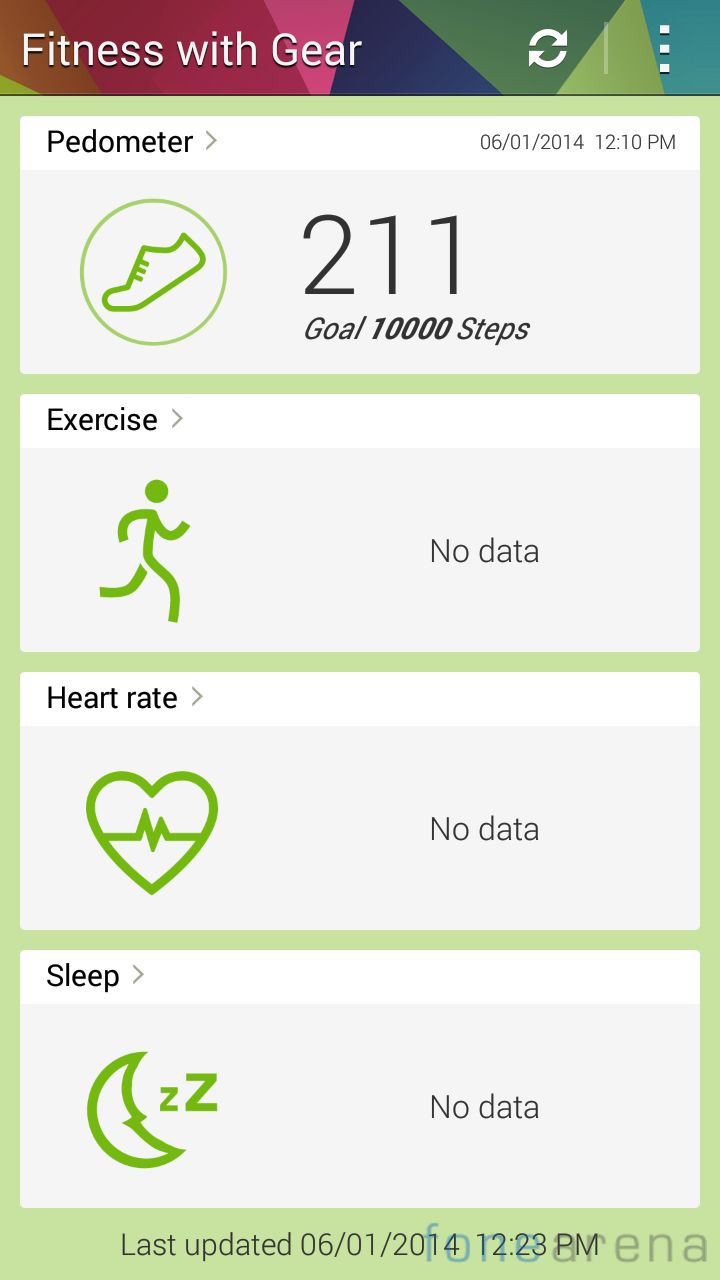 Gear Fit will not be very useful if you think it can track your workout, in a gym! It is not designed to count calories during professional training or during weight training or while using now-popular gym techniques like Kettle Bell, Bosu, TRX or Viper. The only information a Samsung Gear fit can offer for such activities is your 'heart rate'. If Gear fit or other 'wearable gadgets' can add traceability of such activities, it will be a huge step forward for these gears to become genuinely practical health measuring devices.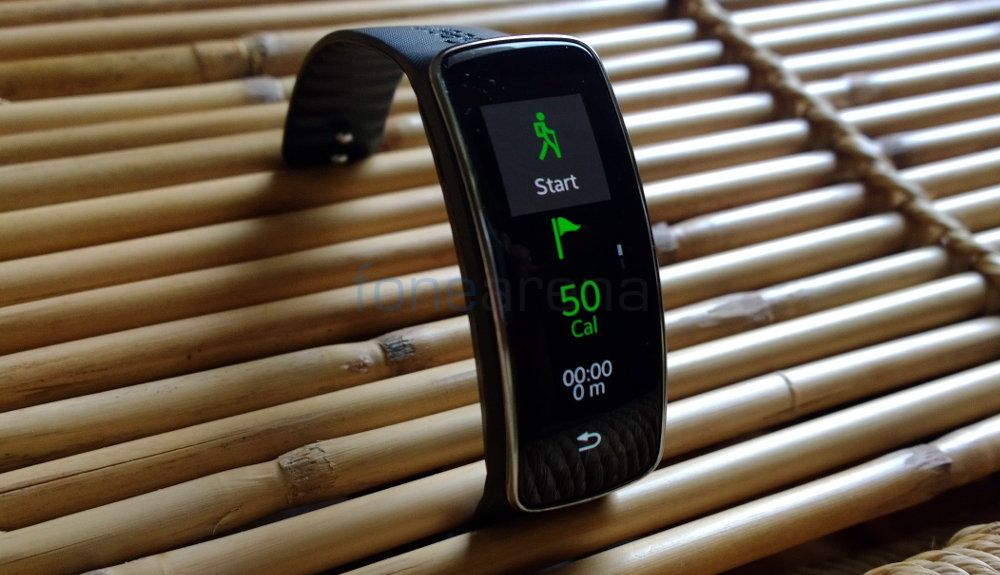 For example: Using Gear Fit during an hour-long Gyming session was a total fail. In a cycling/spinning (static cycle) class, I was able to measure only my heart rate and not distance covered or calories lost, on Samsung Gear Fit. Why? Because the 'Cycling' tracker will activate only if two GPS locations are set! Furthermore, I was unable to track calories, lost during other gym training because it does not count calories unless I am walking, running or cycling.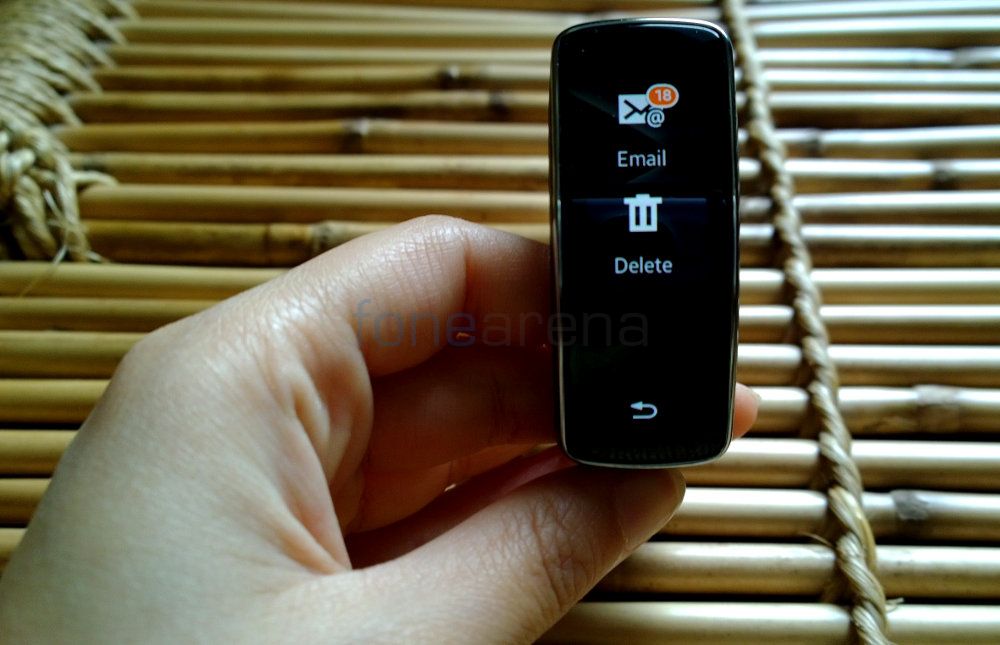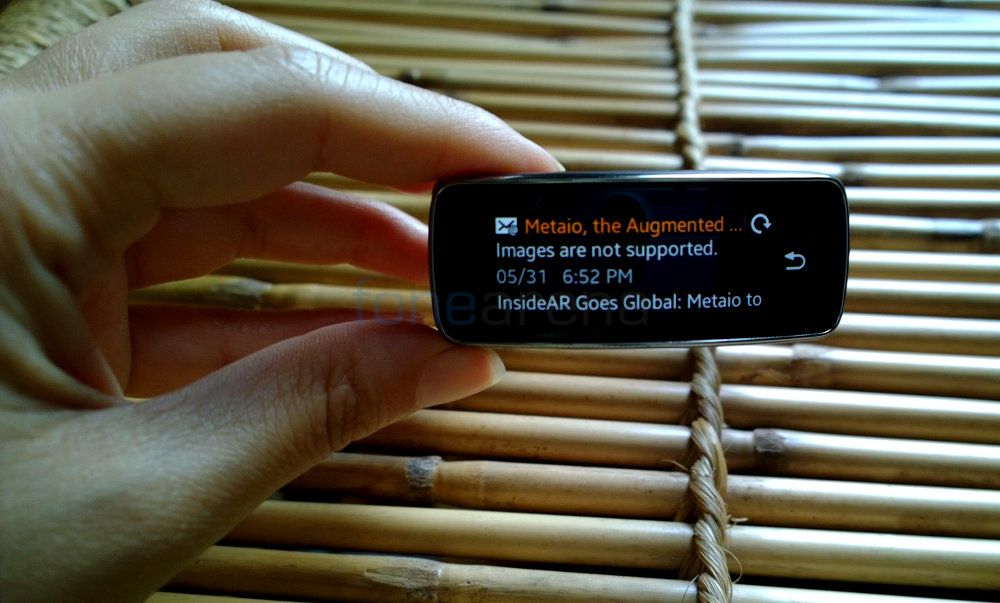 Samsung Gear Fit works very well as a Bluetooth device to track notifications, from phone. It allows you to read mails, which isn't a bad experience despite the tiny screen. I was able to disconnect calls and send quick messages to callers using Gear Fit, even while I was away from my phone.
Conclusion
Samsung Gear Fit works fine for outdoor running, cycling activities. Perhaps, this is what it is designed for. If you are planning to buy this fancy wrist gadget to flaunt around at the gym, it will only disappoint as a fitness gear.
Pros
Fab Aesthetics
Smartwatch functions
Useful S Health Application
Cons
Below average battery
No option to reduce screen brightness
Cannot track Gym exercises.