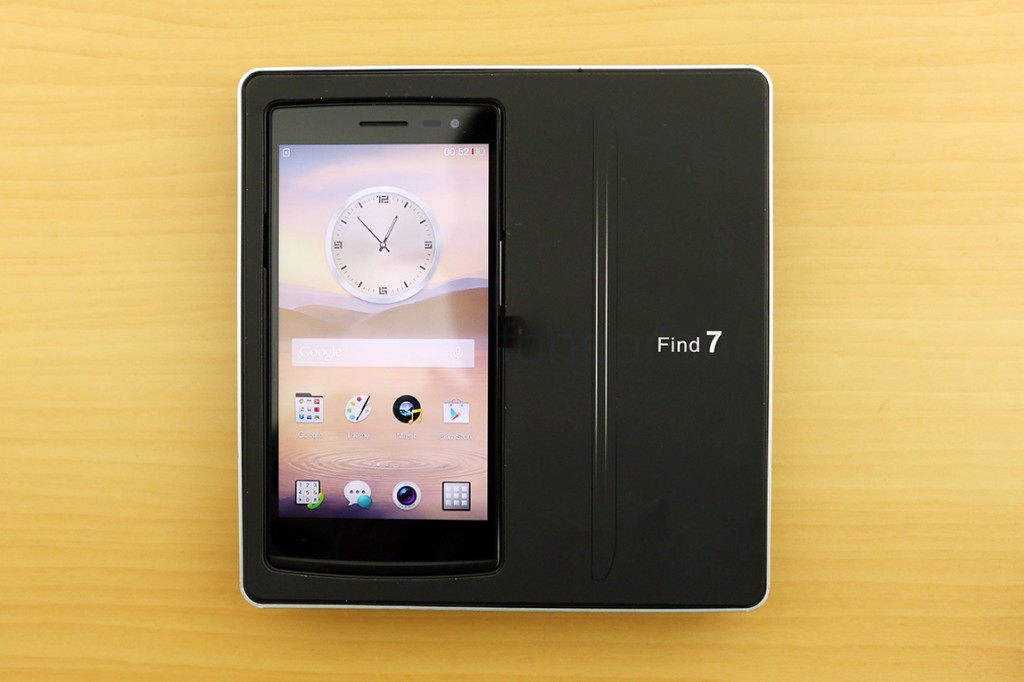 Oppo made its Indian debut not too long ago, and has been consistently bringing in all the devices from its international portfolio here. After the Oppo N1, the next flagship device(s) to land here in India are the Find 7a and more importantly, the Find 7. Both these devices were announced for the Indian market, with prices at Rs. 31,990 for the Find 7a and Rs. 37,990 for the Find 7. The major differences between those two? The display, and the amount of RAM, with the rest of them only minor. The Oppo Find 7 is truly a successor to the Find 5 though, as the Find 7, much like its predecessor, has one of the firsts in the world, when it comes to the display. But quad HD resolution on a 5.5″ screen with the latest Snapdragon processor also qualifies the Find 7 for the top end competition, which includes the likes of LG G3. With that said, we have it here in the retail form, and here is our unboxing treatment of the Find 7, to give you a fairly decent look at the hardware as well as the software –
The box, apart from its usual contents, has a huge power adapter, here is everything inside the box laid out –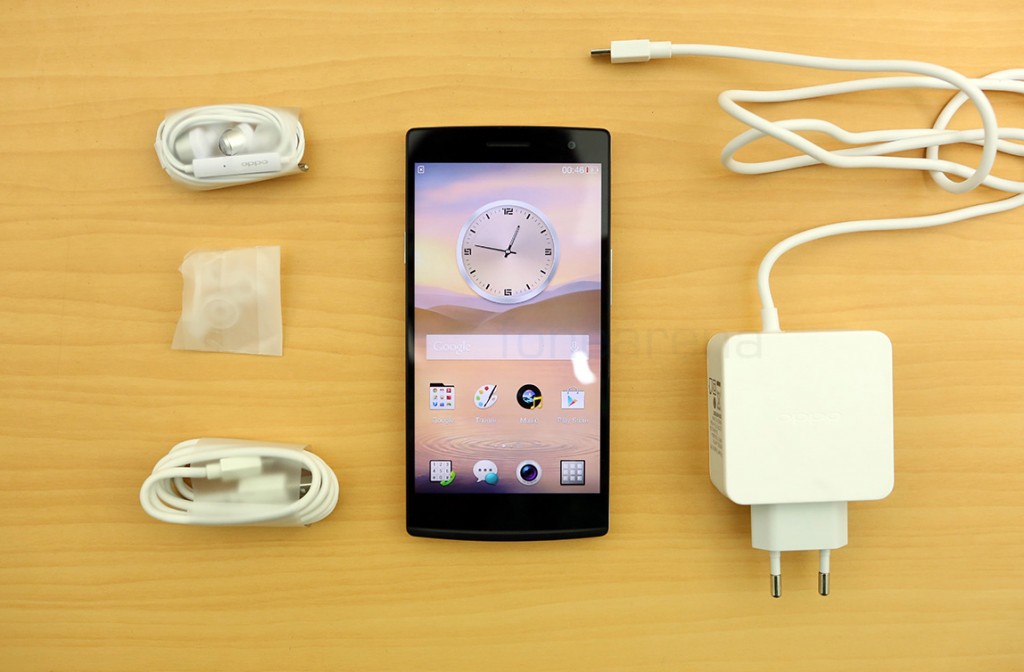 Box Contents
Find 7 in White
Micro USB cable
In-ear earphones with extra ear buds
VOOC power adapter
The stand out item, in terms of box contents, is the VOOC power adapter. This huge brick serves a purpose of rapidly charging the device with a monstrous 4.5A output.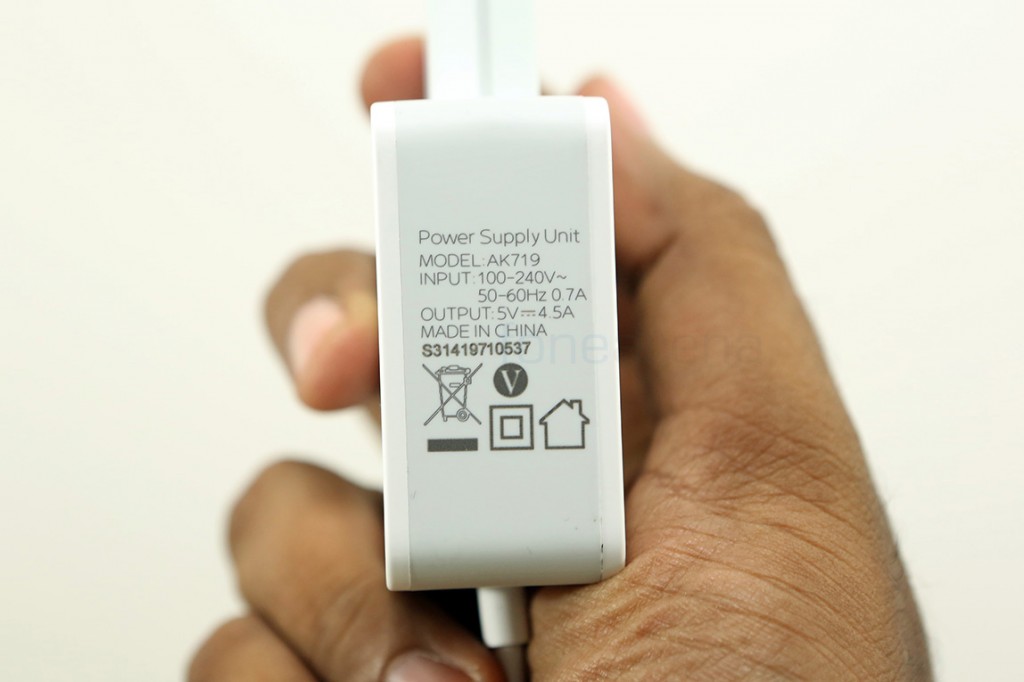 This charger, which is almost as big as some adapters that come with laptops, claims to charge the Oppo Find 7 to 75% in 30 minutes flat, which is quite astonishing, considering the 3000 mAH capacity. We'll put this to test, of course, in our full review, but lets talk about the device now.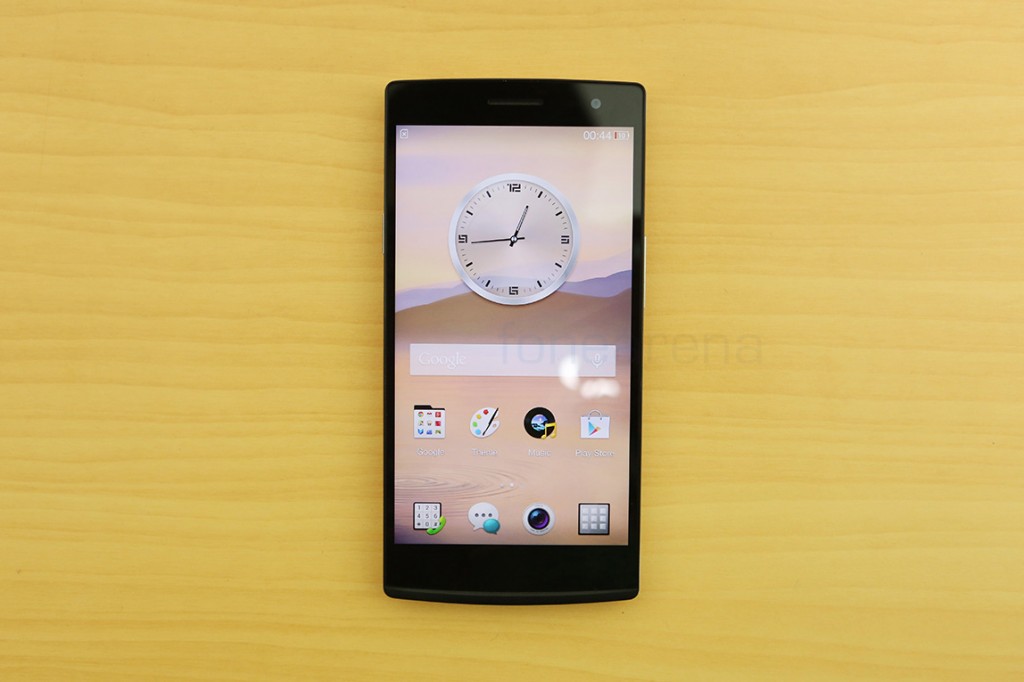 The first thing we noticed when we took the Find 7 out of the box was how solid it was. With a weight of 172g, it feels heavier than the usual, but definitely more of a reaffirming feel, and hence solid. The design is pretty much an extension of the Find 5 design language, which has this small chin below the display that incorporates a notification LED this time. And of course, the highlight is the display here, which looks extremely sharp at 548 ppi of pixel density, but we are not entirely sure if this is a valid upgrade over 1080p screens, which were already really sharp. We have only started to test this device out, so hold on for more opinions later.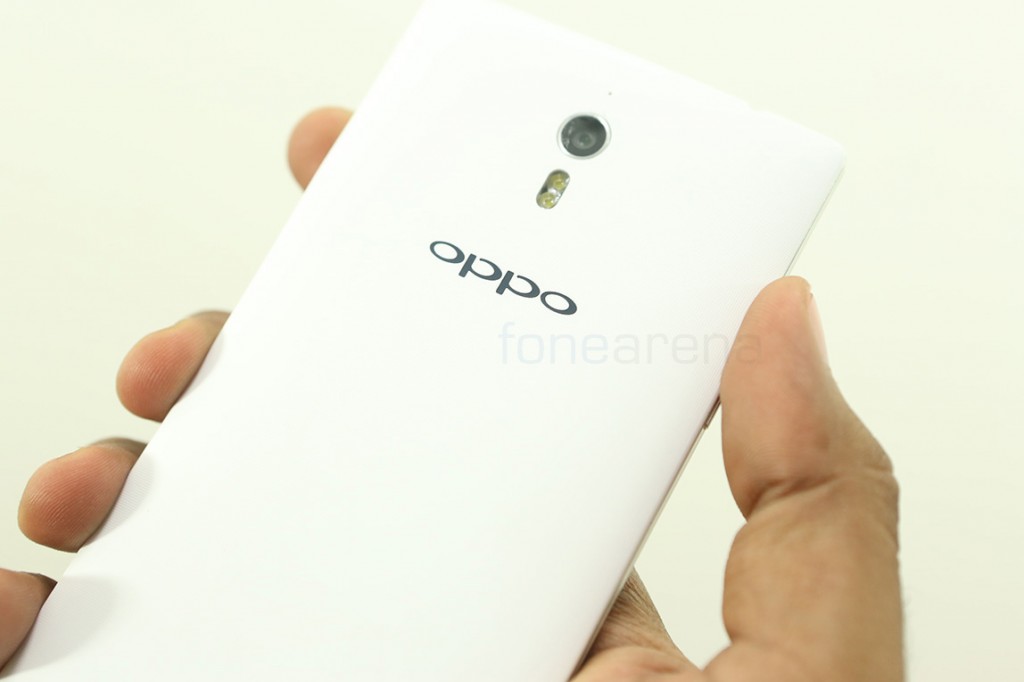 The back side of the phone has a fine texture that adds a lot of grip to the phone, which is much needed, as the device tends to be tall. On the inside, we have the Snapdragon 801 MSM8974AC chip powering the device, with 3 GB of RAM and dedicated ISPs for imaging. Unlike the Find 5 and other Oppo devices with Dirac audio, the Find 7 has Maxx Audio instead, which should be interesting to test out. The best part though, is that the back cover is removable and gives you access to the removable 3000 mAH battery and the SIM and micro SD card slots. This is a big improvement from before, especially from the Find 5, which didn't have a SD card slot. That said, the Find 7 is definitely a flagship device worth looking at, especially at that price of Rs. 37,990. But could the display and RAM prove advantageous for the Find 7? What other differences could it have, when compared with the Find 7a or even the other flagships? We'll let you know that in our full review, but until then, stay tuned to our blog and our YouTube channel for more coverage on the Oppo Find 7.
More pics –