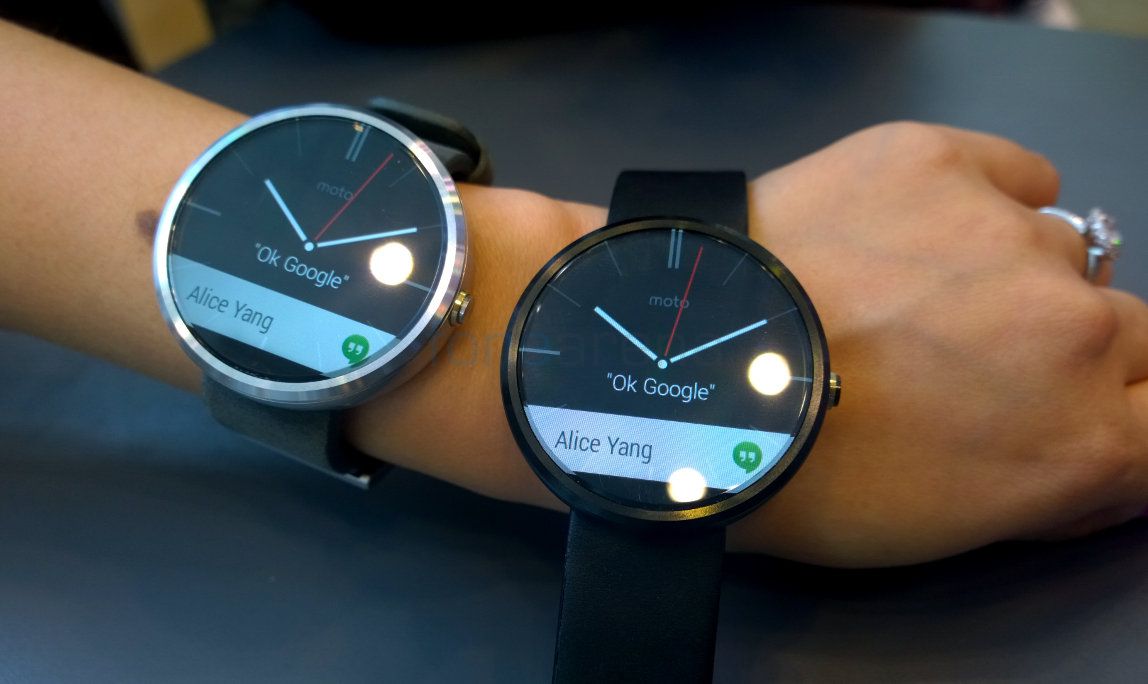 Motorola finally showed off the Moto 360 at Google I/O few hours back. The Moto 360 was announced earlier this year and is powered by Android Wear. Motorola already confirmed that it is water resistant, compatible with Android devices running Android 4.3 or later and uses Bluetooth 4.0 LE to connect to them. Motorola is yet to detail the specifications of the Moto 360, but you can see the smartwatch in pictures below that would give an idea about it.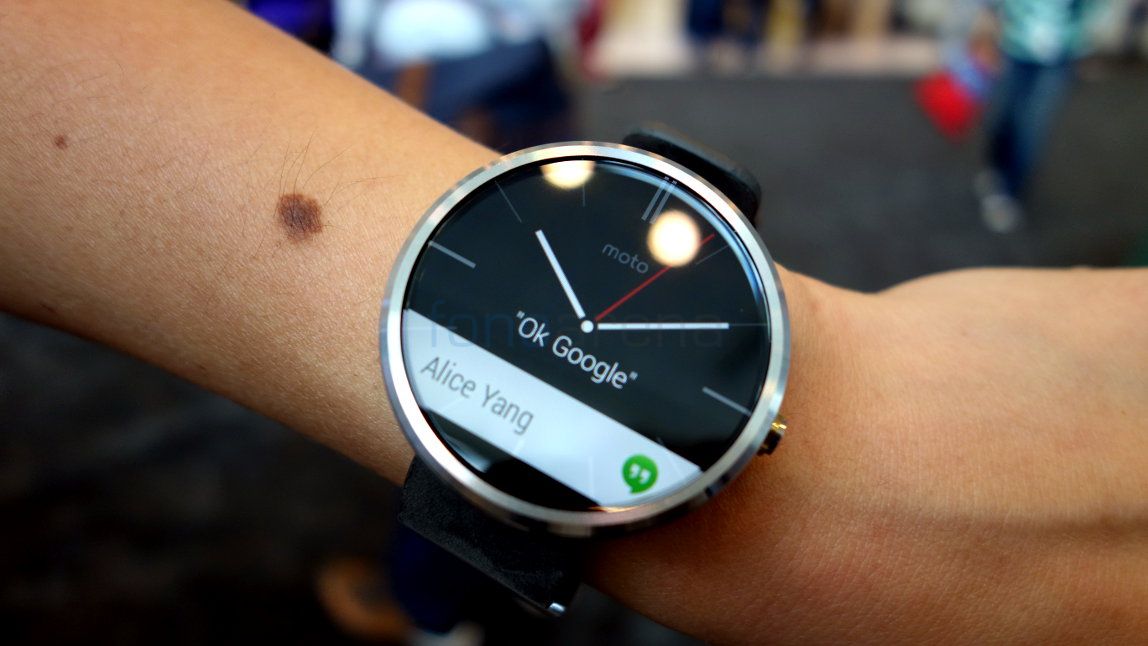 Even though the Moto 360 looks big, it is not that big for your hand.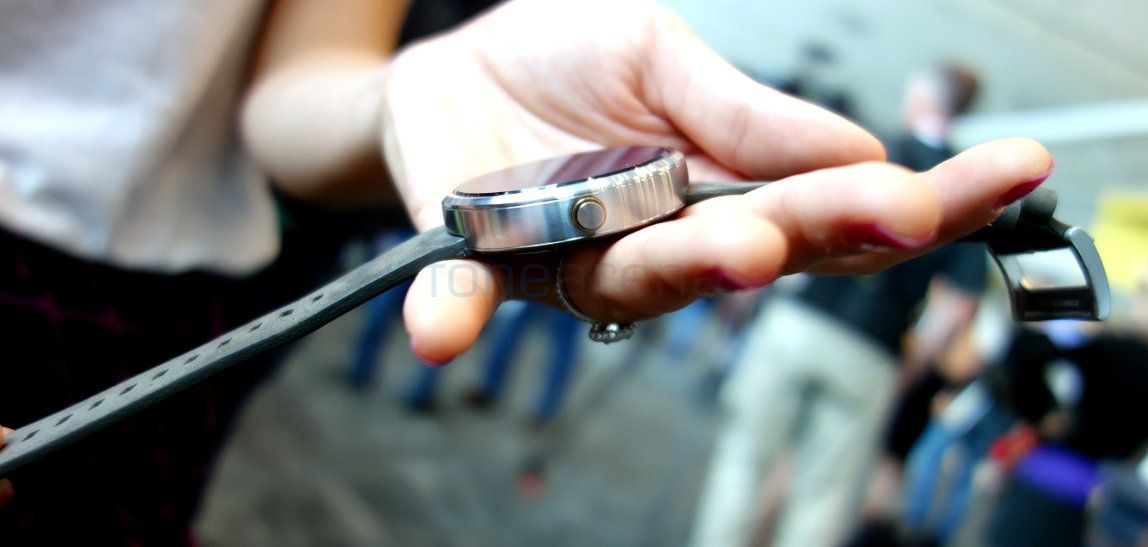 It has solid metal build and has a leather strap. It would also come with steel strap.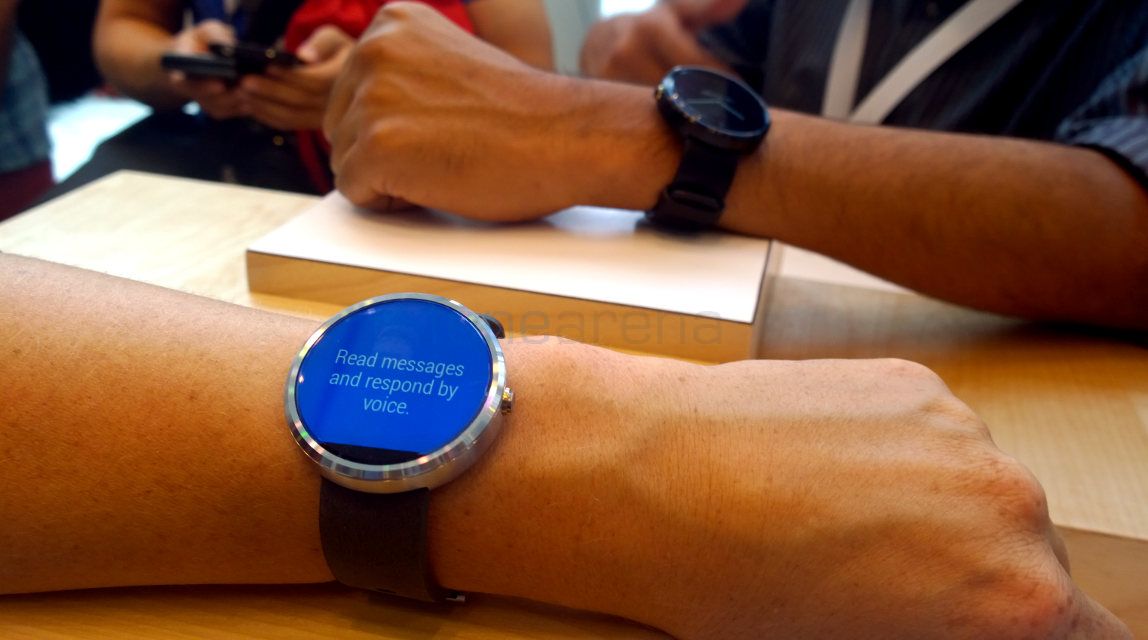 It has a edge-to-edge screen and has a small cut out on the bottom when displaying some content or notifications.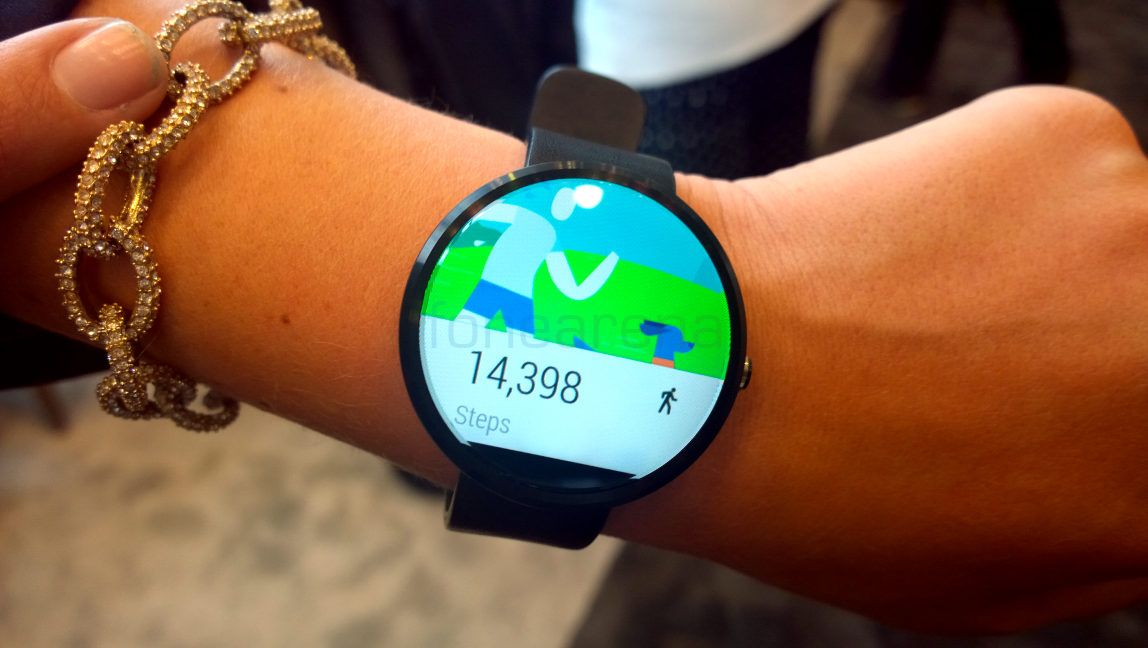 It can also measure your steps. Since it has a touch screen, you can swipe vertically to switch between notifications, music controls and more. You can swipe horizontally to interact with the screen you are on.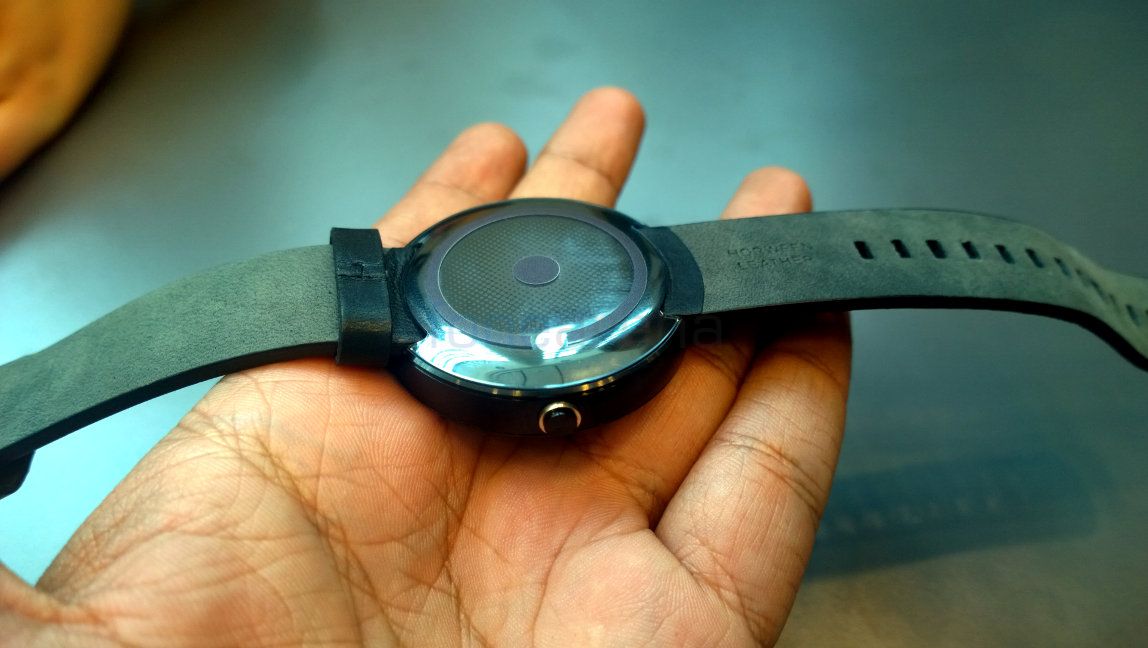 It has solid metal base and also has a button on the side.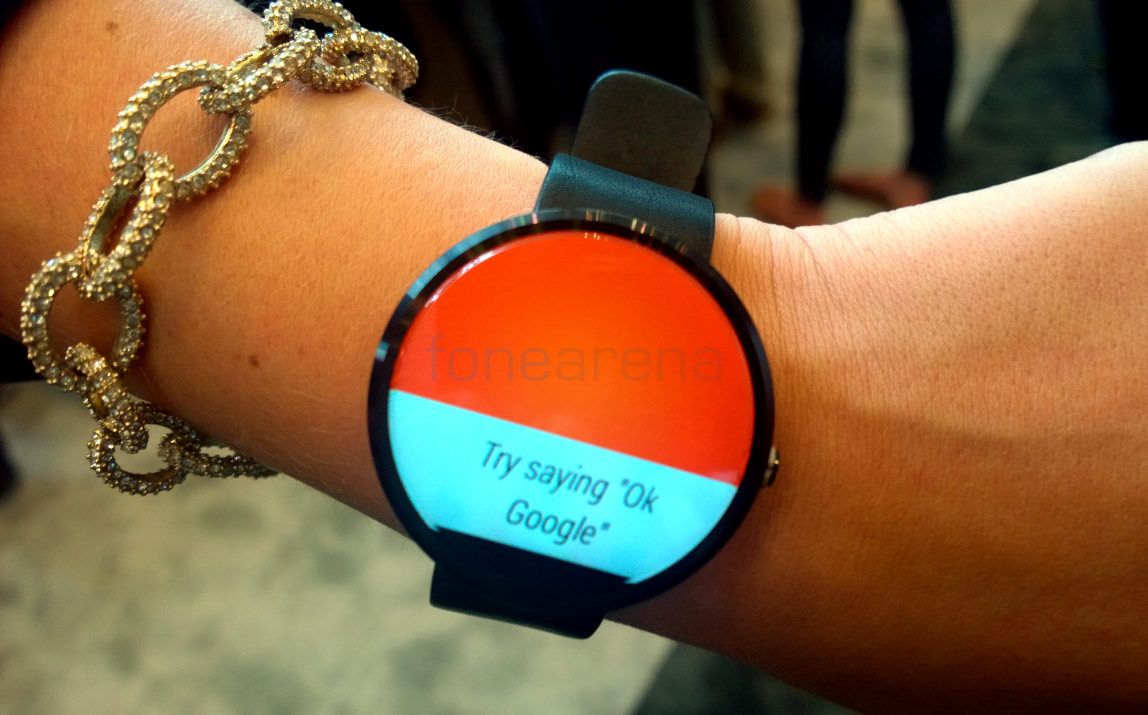 The Moto 360 would go on sale this summer. Motorola would reveal more details about the smartwatch at the launch. Check out more images of the gorgeous smartwatch below.