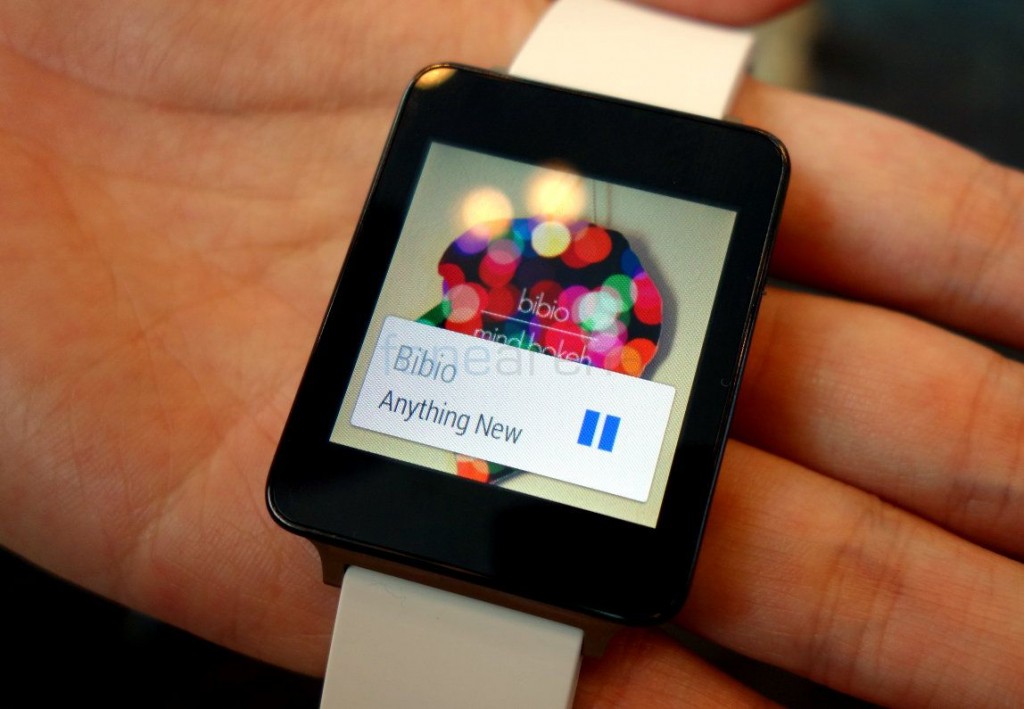 LG was one of the first manufacturers to announce a Smartwatch based on Android Wear, but yesterday, at the Google I/O developers conference, the device was made available for sale, making it the first Android Wear Smartwatch in the market along with the Samsung Gear live. This being LG's first watch, unlike Samsung, the approach, although bland, is a bit different. Priced at $229 in the US and Rs. 14,999 in India, where it is currently on pre-order, the LG G watch makes for an interesting first look at the Android Wear ecosystem. Lets take a photo walkthrough of the device in action, but before that, here is our hands on experience of this device, shot on video –
httpv://www.youtube.com/watch?v=F72RUiBSlek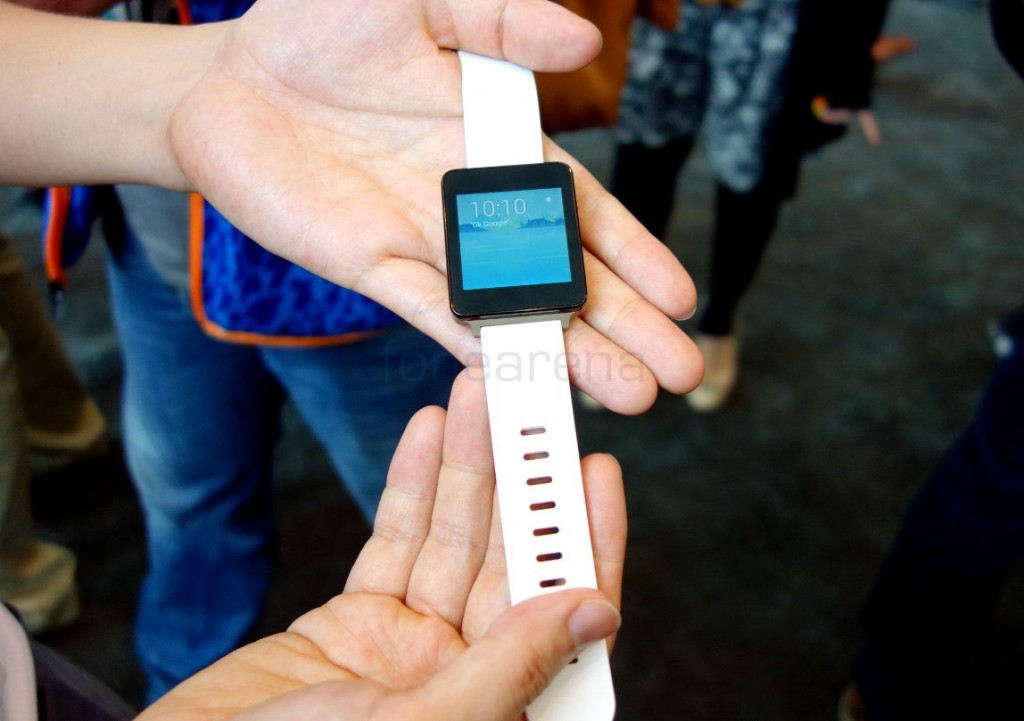 The LG G Watch comes in two colours, black and white, with respect to the straps. The one above is White-gold, with the gold accents being displayed on the body.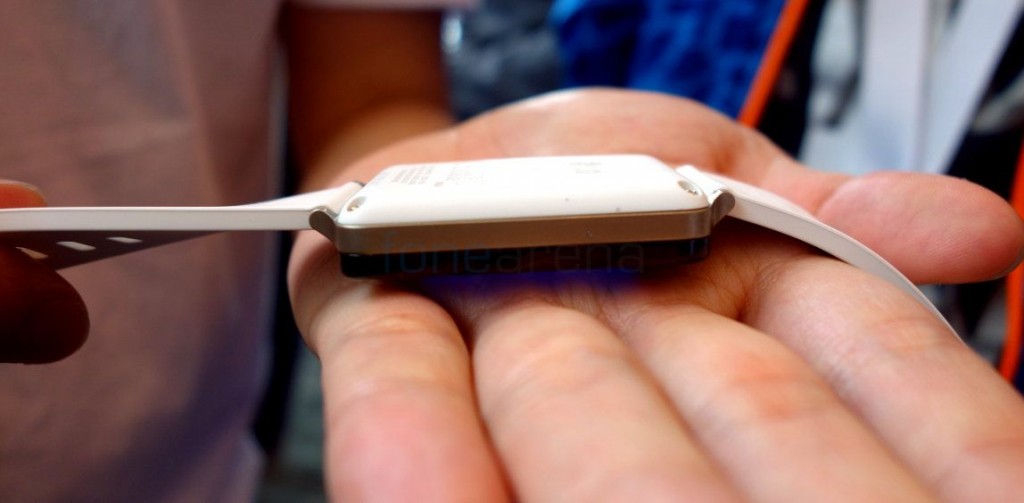 The design is a bit bland, as you can see from this photo. The watch is a solid piece of plastic, with a strip of gold coloured metal between the two pieces of the casing that encloses everything inside.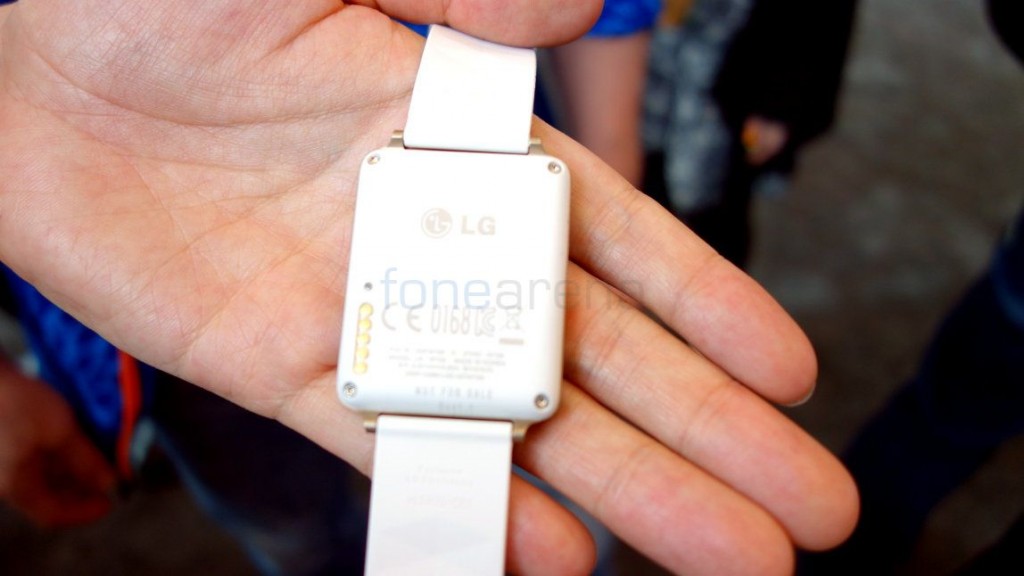 Over at the back, we have the charging connectors that magnetically connects to the charging cradle, which, the LG rep says, is almost effortless. The 400 mAH battery inside will charge to 90% in 30 minutes flat and then slowly charge to 100% in 2 hours, which is actually quite useful for this kind of a device.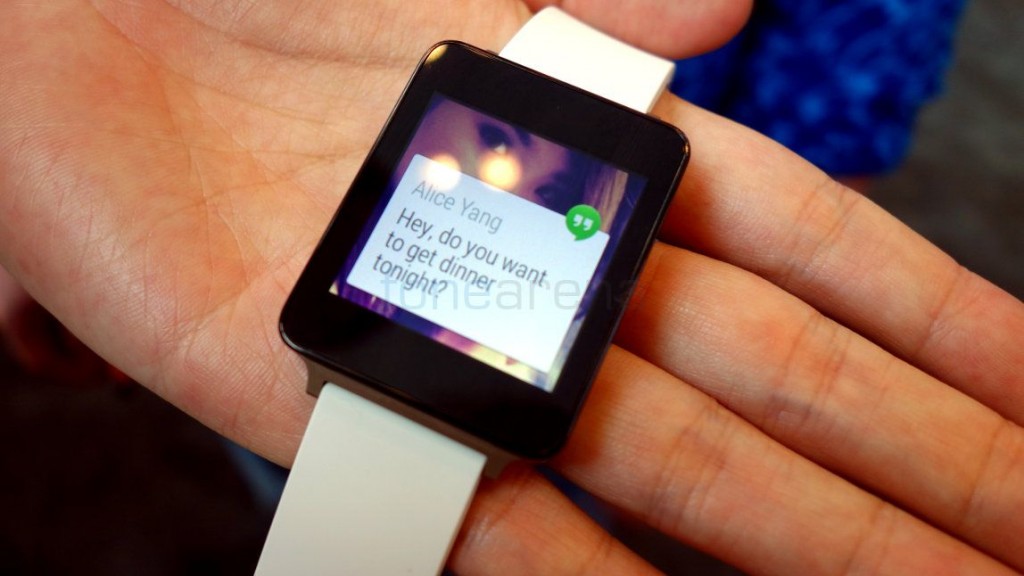 Sporting a 1.65″ touchscreen, the LCD screen here sports a resolution of 280×280, a bit lesser than the Gear Live at 320×320. It is powered by a Snapdragon 400 1.2 GHz Quad Core processor underneath, with 512 MB of RAM and 4 GB of internal storage.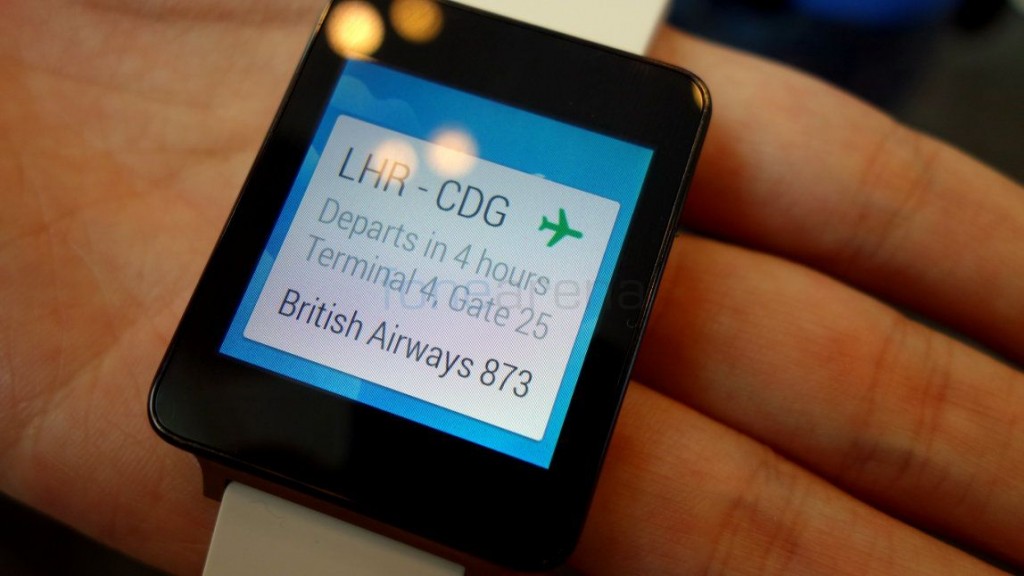 Running Android Wear, the watch will be able to connect with all Android devices running 4.3 Jellybean or higher, with Google Now cards support and more. The one you see above is a Google Now card for flight alerts, which will prove really useful, we feel.
The LG G Watch is available for pre-order in India for a price of Rs. 14,999, which is, of course, a bit steep for a new category of devices, but will this take off? Only time can tell, but until then, let us know what you think of these smartwatches in the comments section below.